Maison Vallance is a 22-year-old guy who lives in Tennessee. He recently started dating a girl named Meghan, and he told BuzzFeed News it's going great. Look, they're adorable!
Vallance has even taken the plunge and introduced Meghan to his mom, and that went great too!
Recently, Vallance's mom asked him to find a shirt she had given him, which had his last name on it. He searched his room, and when he found it, he had Meghan pose with it on his bed to send to his mom.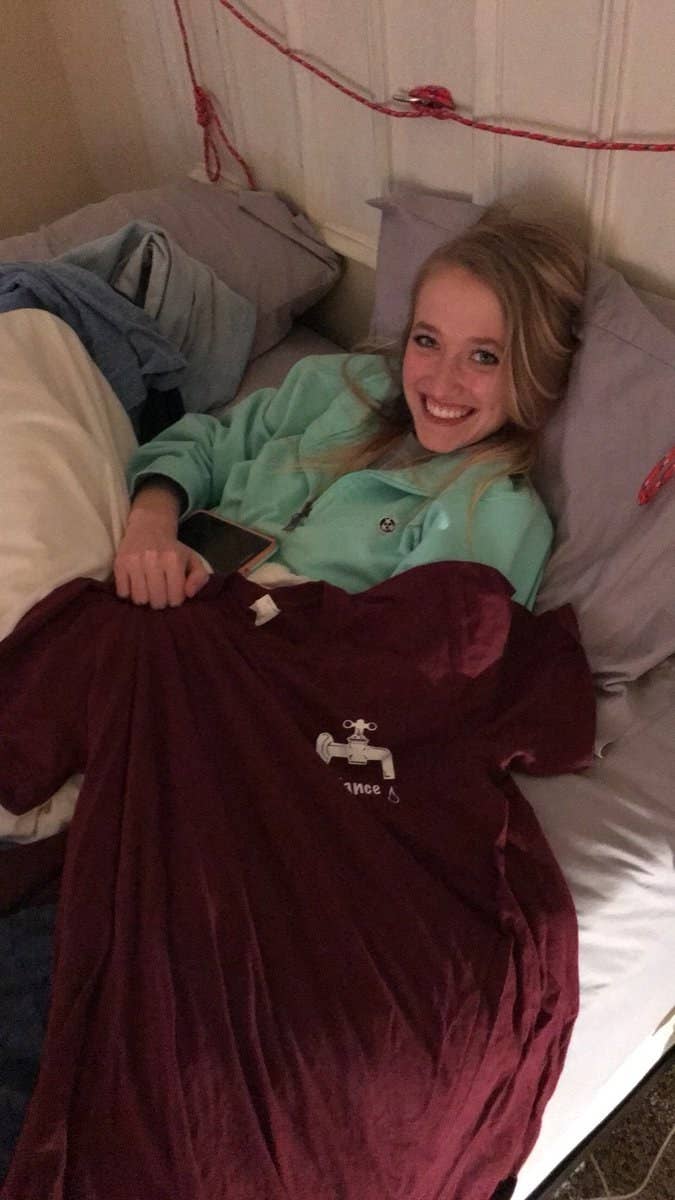 When he looked at the pic, he thought Meghan looked "too pretty not to post this." So he shared it on Twitter.
He thought nothing of it...but then...his friend Brooke tweeted him something about the picture he had NOT considered.
Um.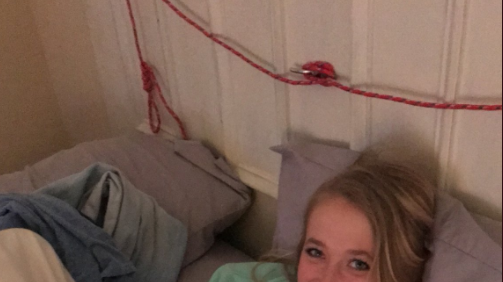 What are THOOOSEEE?

It was too late though, Vallance had already sent the pic to his mom. He tweeted about his plight and people were shook.
It was just...wow.
😟
Some tried to help with excuses.
And some could relate.
Oh.
If you're wondering, Vallance's mom didn't notice anything off about the pic (or so he thinks).