A Virginia woman had the best expression when she was surprised by firefighters in her town on her 100th birthday.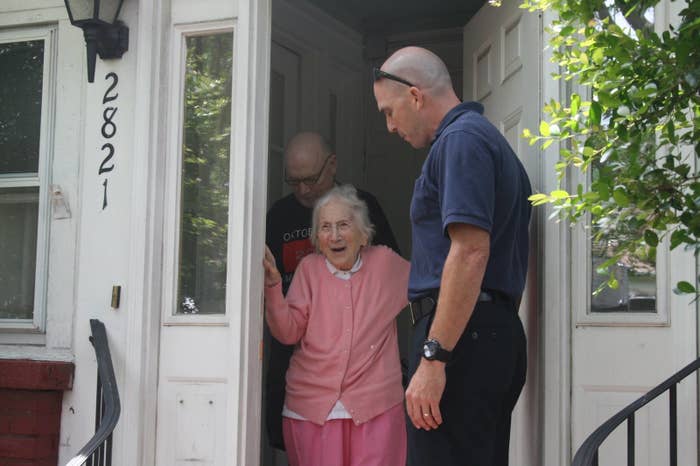 Jeanette Carty has been a fixture in the town of Norfolk for years, officials with the city's fire and rescue wrote.
Her husband, Joe Carty, started working as a firefighter for the city in 1942 and served for 30 years before his death, the department said.
The widow's nephew David Bear and his father also serve the city, officials said.
So, on Carty's 100th birthday, the town's firefighters decided to pay her a visit and show her how much she means to them.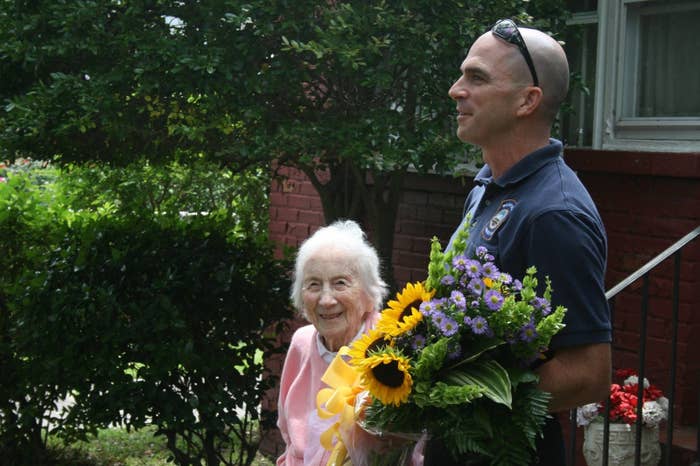 They brought her flowers...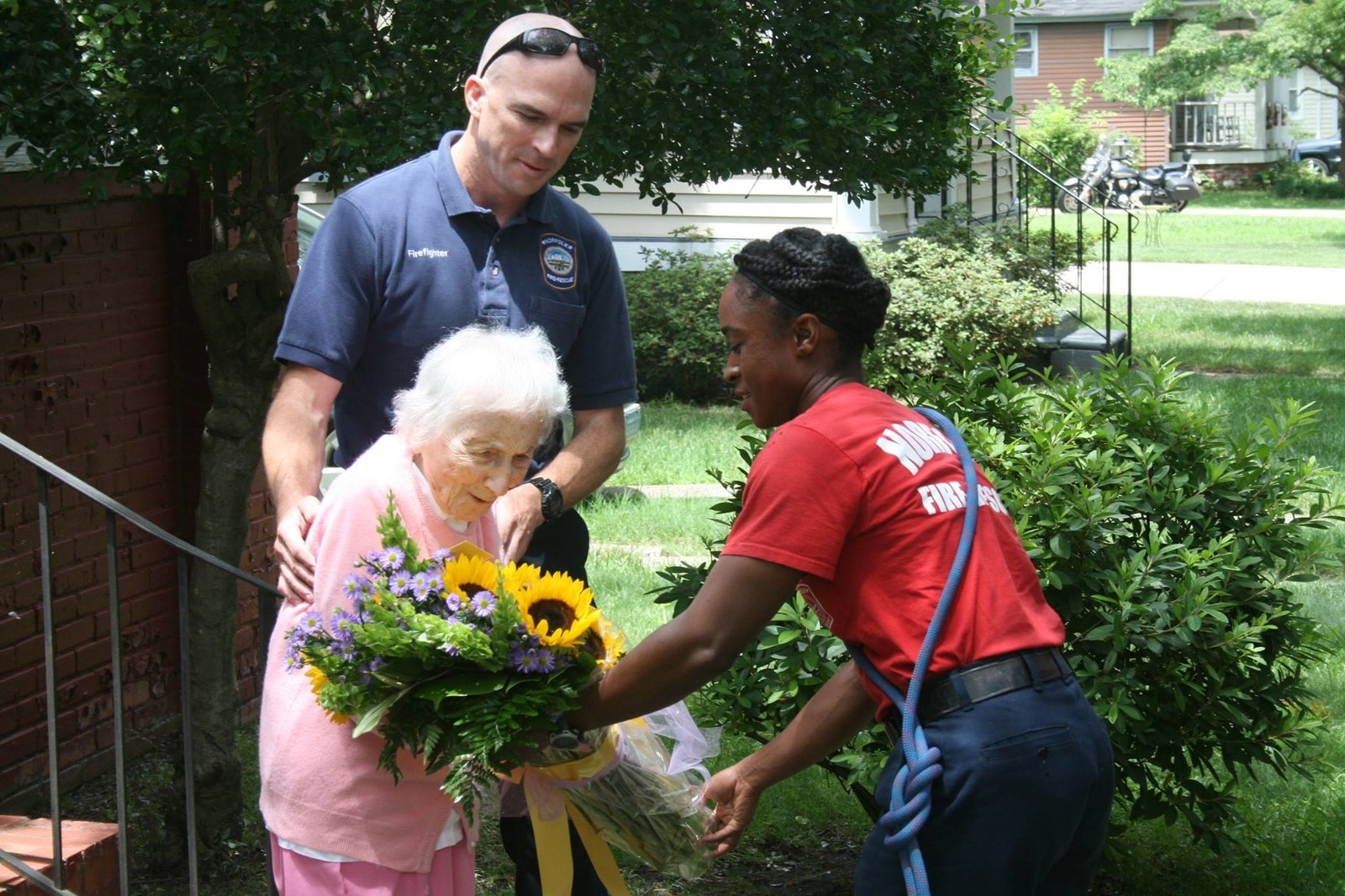 And gave her a round of applause.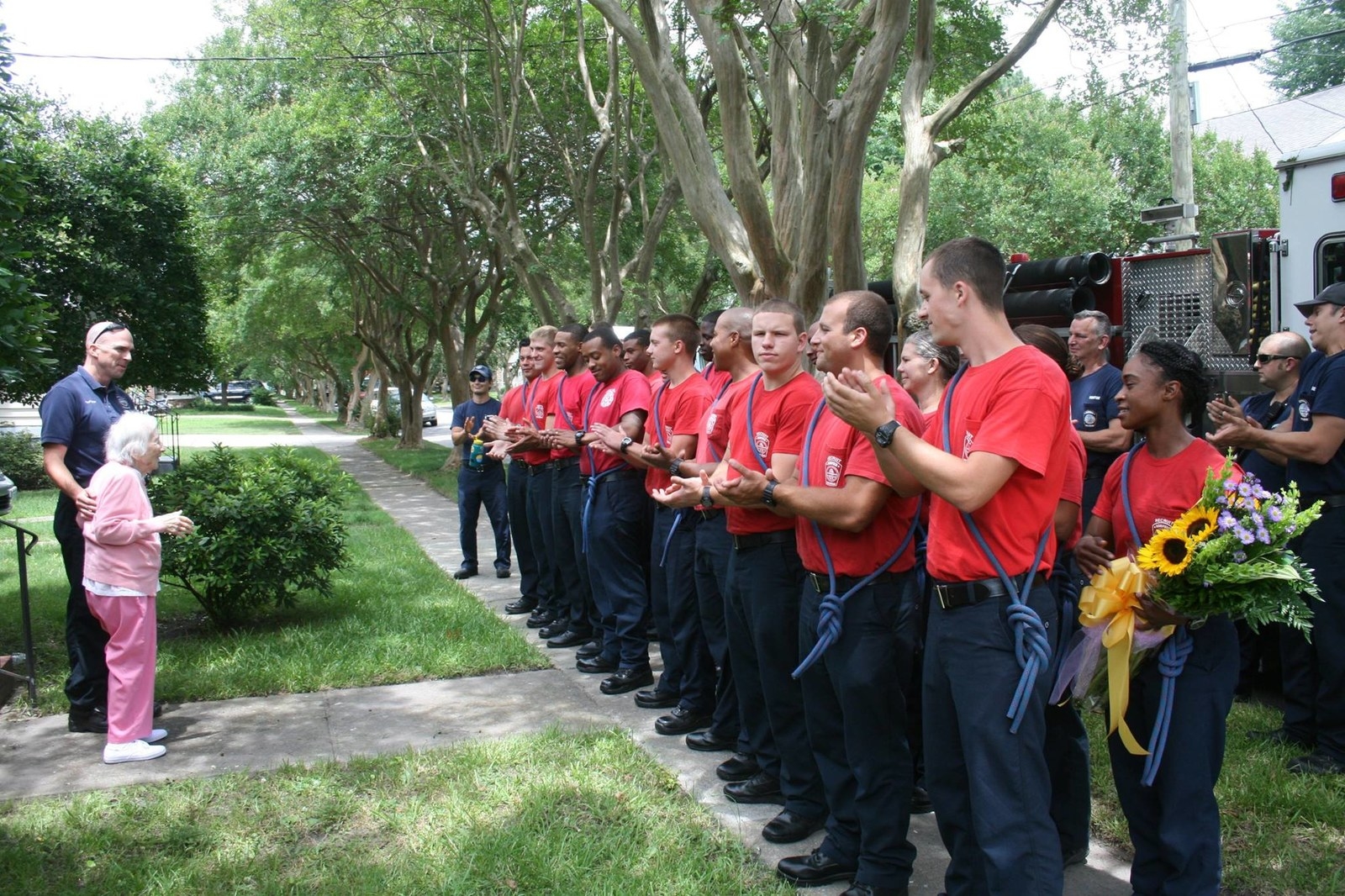 Her expression said it all.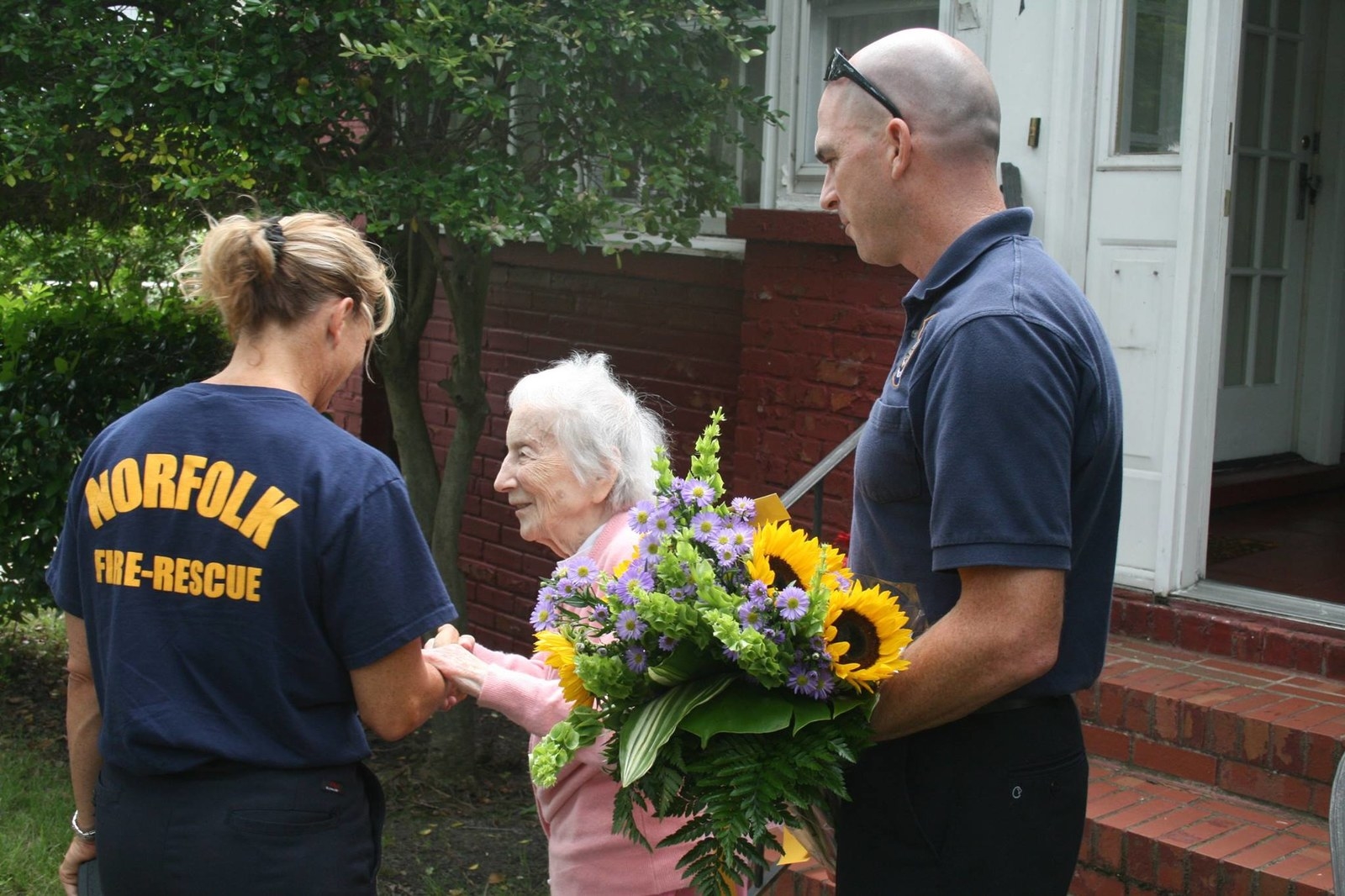 And Carty received even more birthday wishes.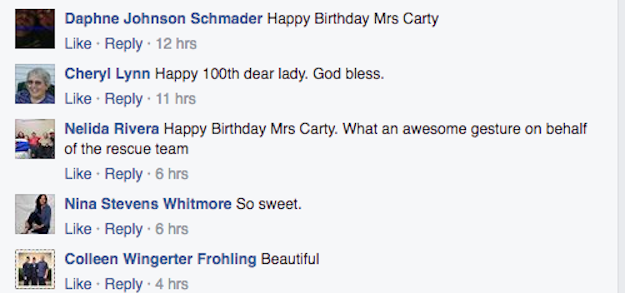 Happy birthday, Mrs. Carty! 🎈🎂🎁🚒