This is Trent and Jody McCain and their family from Kansas. The couple has two sons, Justin and Jared, and a 9-year-old daughter Joselyn. They're pictured here with their grandparents.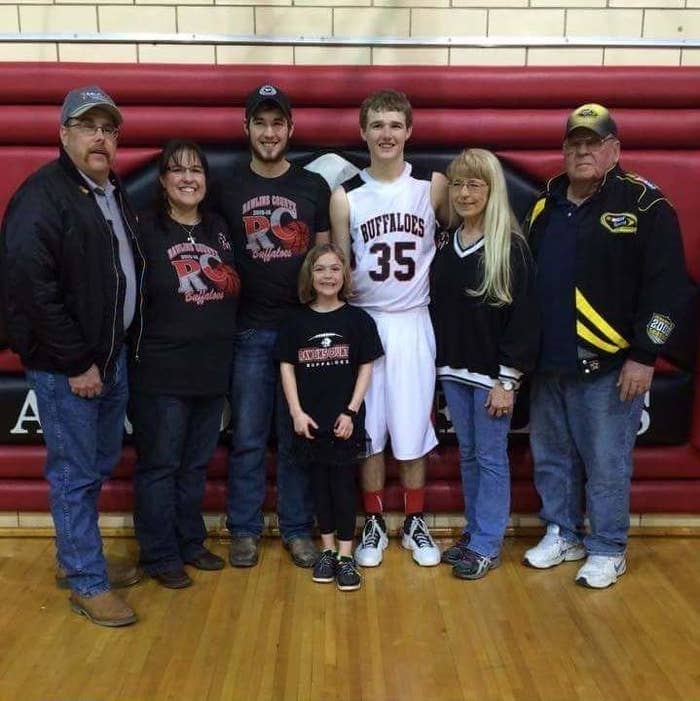 The family also has another, very important member: Joselyn's beloved doll Abbie.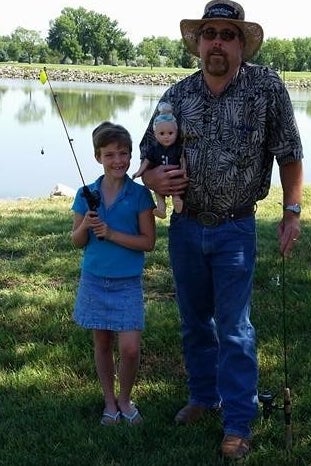 Last week, Joselyn asked Trent McCain if he would mind babysitting Abbie while he was at work at his small trucking company. McCain immediately agreed to entertain his "granddaughter" for the day.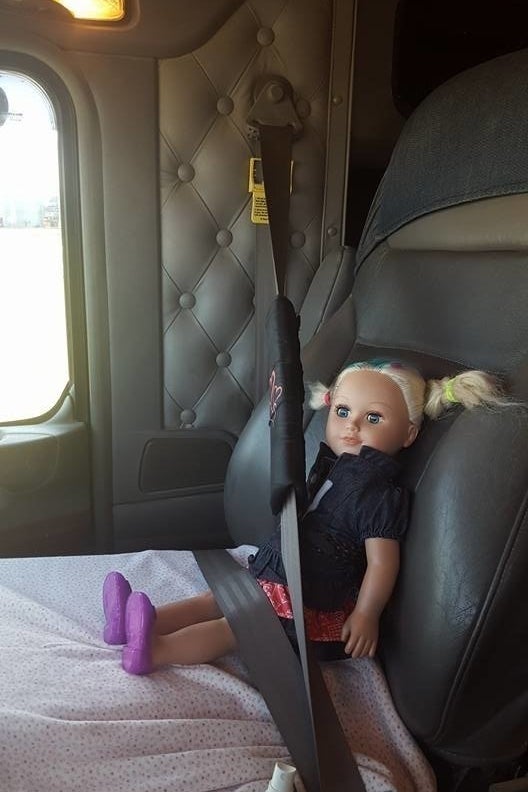 Jody McCain told BuzzFeed News her husband took photos of the doll's day to show his daughter he took his babysitting responsibilities seriously.
"I didn't want Joselyn thinking I threw Abbie in the sleeper and forgot about her," Trent told his wife. "She has been sending instructions via Facebook all day."
The duo had a great day indulging in junk food (don't tell Mom!)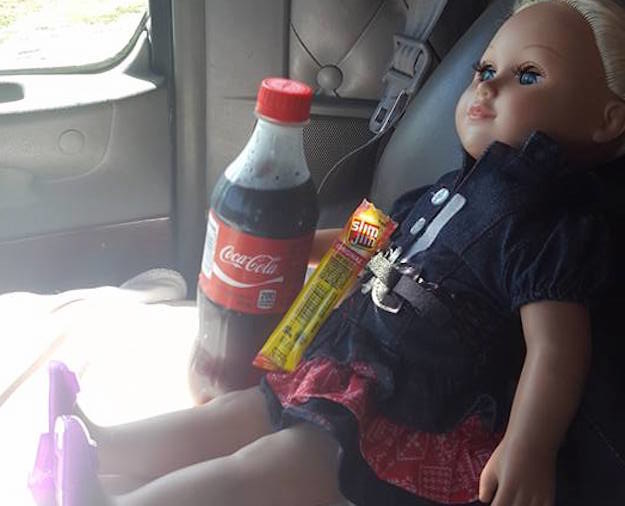 Abbie hung out on the truck...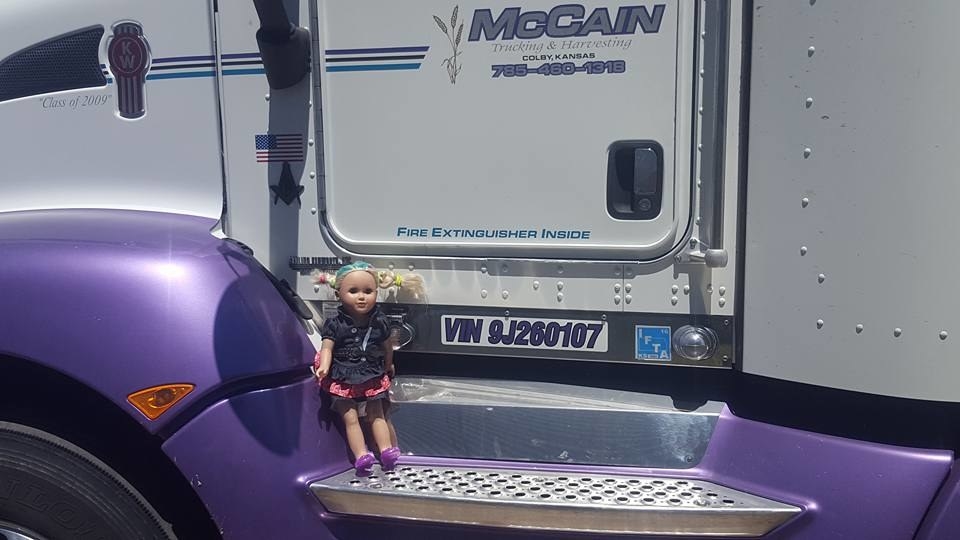 Helped load some corn...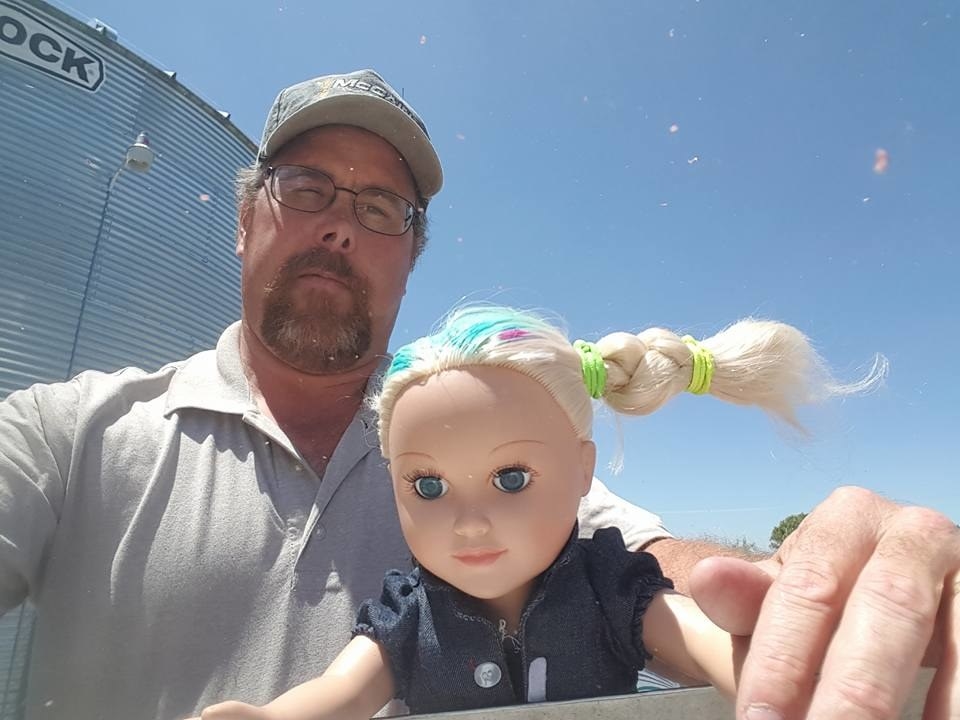 And enjoyed the open road with Grandpa.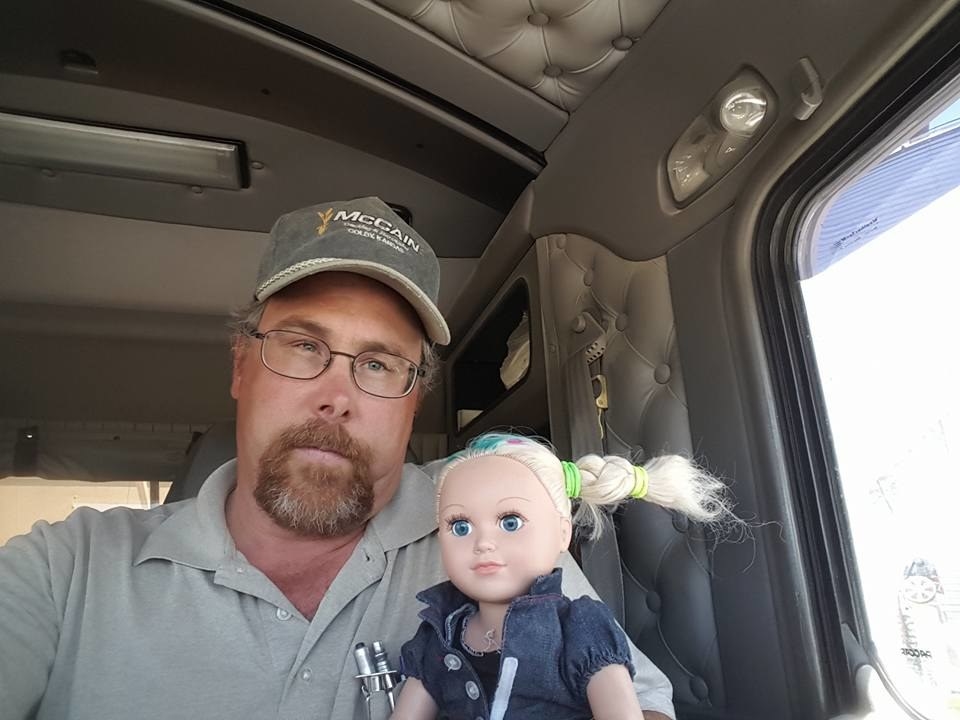 They even paid a visit to Abbie's "great-grandpa," aka Joselyn's grandpa.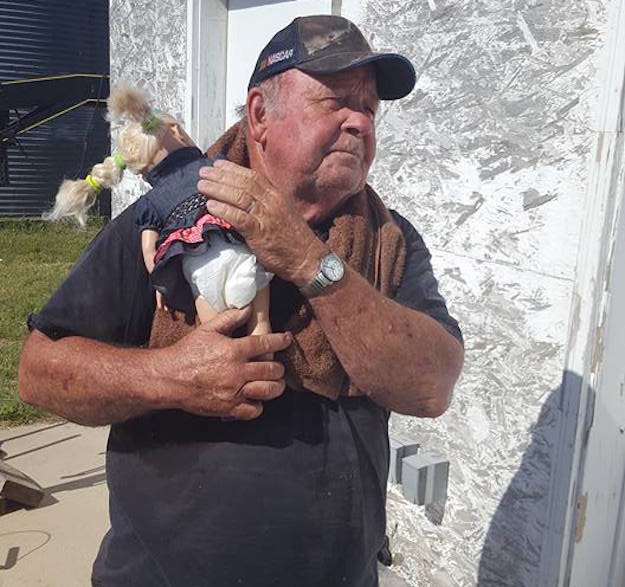 Their friends and family loved the pictures, and one friend encouraged Trent McCain to share them on his business Facebook page. He did, and they have since been shared almost 90,000 times.
Trent said he had no idea the photos would be so popular.
"We really had no intention of this getting past our neighborhood," he told BuzzFeed News. "We didn't do it for publicity, we did it because I love my daughter...and she asked me to."
Jody agreed, saying the family has been flabbergasted by the response.
"We shared several of the comments with Joselyn," she said. "She was just as overwhelmed as we were."
Abbie has gone fishing and even toured a local radio station, Jody said.
However, she said Abbie may need to take a break from the spotlight for the time being.
"I'm afraid Abbie's adventures are becoming a bit overwhelming," she said. "She may just stay out of the public eye for awhile."