This is Liliana and Karta, a couple from California who have been dating for about 10 months.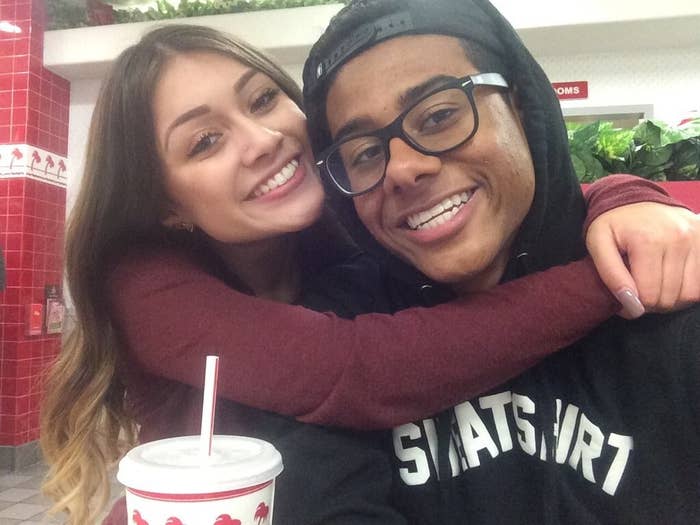 Karta told BuzzFeed News that he loves being with Liliana because she is always so supportive.
"We've had our ups and downs, but we know we wouldn't want to go through it with anyone else," he said.
Karta recently went off to college a few hours away, which means the couple is now long-distance. So, Liliana thought of a special gift for Karta's birthday.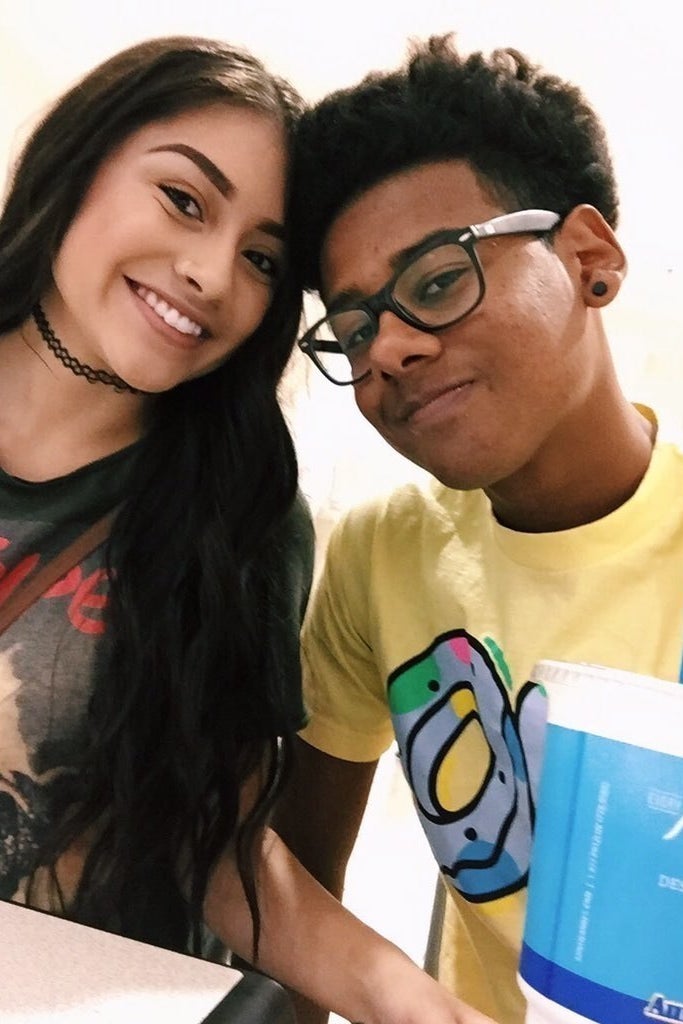 Needless to say, he loved it.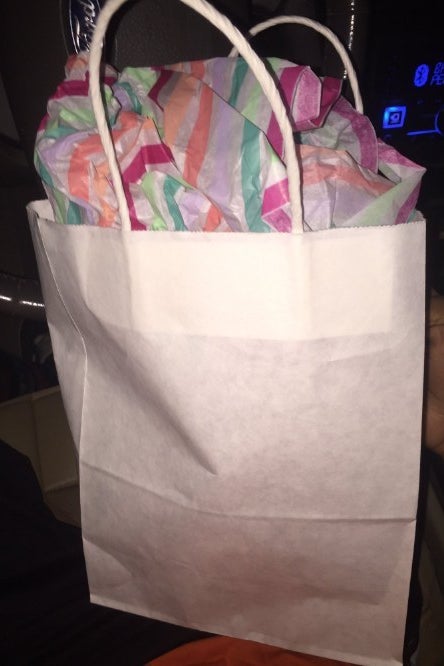 Liliana told BuzzFeed News she decided to get him the picture of herself partly to be funny, but also so he could be reminded of her in his dorm.
"I gave Karta the gift partially as a joke because he didn't get me anything for my birthday, so I was like, 'Well here's a picture of me for yours,'" she said. "I also gave it to him so he could put it up in his dorm so 'I'm there with him,' since we're farther apart now."
Karta said that Liliana told him the picture was "to remind anybody who steps foot into my room who I belong to."
"And to give off the effect that I better be on my 'best behavior because it'll be like she's watching me,'" he added.
He said he totally loved the gift.
"I thought it was amazing and funny and genius and a true masterpiece," he said. "Which is why I have it hung over my bed like a Jesus cross, and facing the door to show everyone, 'before you step foot in my room, please remember my girlfriend is in here as well.'"
Karta loved the present so much, he decided to post it on Twitter. People loved it too — and it has been retweeted over 13,000 times.
They told Karta that Liliana is def a keeper.
And some girls were feeling pretty inspired by the idea.
"I don't blame her. Look at her she's gorgeous!" one person wrote.
Karta said it's been crazy how viral the tweet has gone, and that "we see it EVERYWHERE."
"It's been funny getting people at school and random places recognizing me, and having my phone blow up every second is entertaining," Liliana added.