This Teen Went To A Beyonce Concert Even Though She Just Had Surgery
Priorities on point.
This is Chelsey Bunner, a 16-year-old from Pennsylvania.
The teen told BuzzFeed News that, like many fans, she jumped at the chance to see Beyoncé in concert when she scheduled a tour date nearby.
Chelsey said she spent $200 to join her friend at the concert. But just a few weeks later, Chelsey's mom told her that she was scheduled to have her wisdom teeth taken out the Friday before the concert on Sunday.
Chelsey said she considered rescheduling the surgery but didn't want to inconvenience the doctor. Plus, she said she thought she would be fine by the time the concert rolled around.
"When my older brother got his wisdom teeth taken out, he was completely fine the next day, so I thought I would be too," she said.
Turns out, the surgery is different for everyone. Chelsey said she was in a ton of pain afterward and could barely get out of bed. But since it was Beyoncé, she decided to go to the concert anyway, ice packs and all.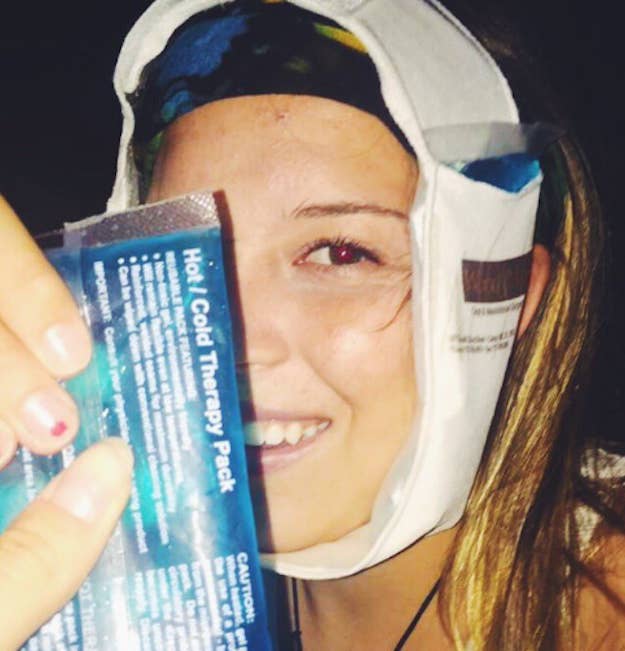 "I brought this huge purse and in the purse there were two other bags, one that contained medication and water, and then a lunchbox loaded with ice packs," she said.
Chelsey decided to find humor in the situation, and brought a handmade sign to the concert.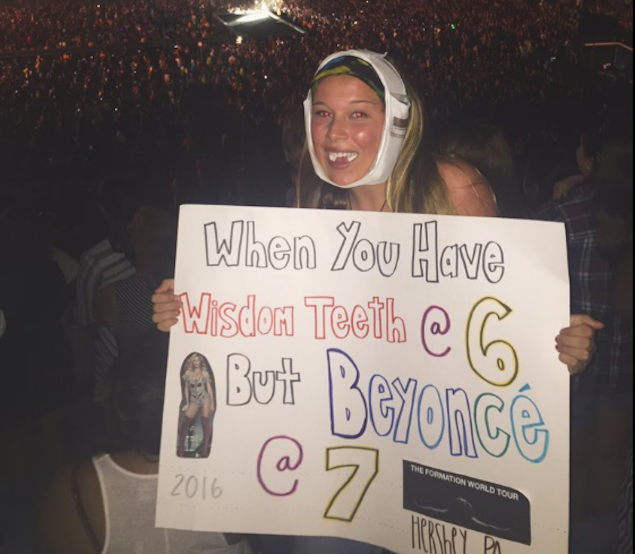 The pain wasn't so bad at the beginning, but Chelsey said it got worse as her meds wore off.
"At at the end of the night my whole mouth was throbbing," she said. "It was worth it, though."
She added that people thought her sign was pretty funny, and the experience of seeing Bey made it worthwhile.
"I had a blast," she said. "Even through the ice packs and meds, it was the best concert I'd ever been too."
Now that is dedication.