This is Gina, a 16-year-old from California.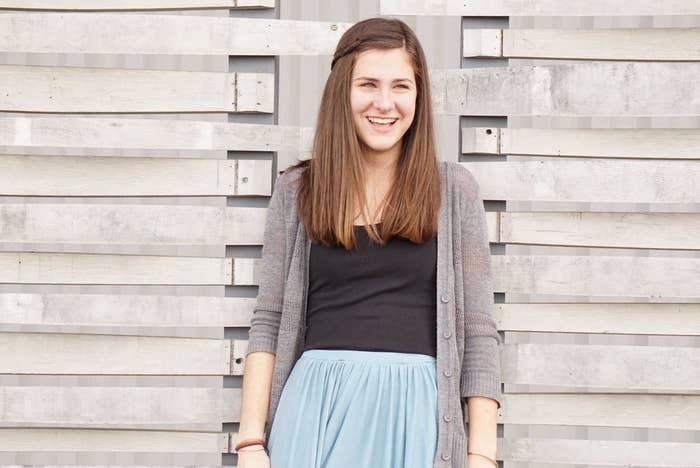 The teen told BuzzFeed News she has known she was gay for about a year. Recently, she began to think of ways to tell her dad, mom, and brother about her sexuality.
She said she knew she knew she had to do it her own way.
"I am not the type of person to have a deep, sit-down conversation, so I wanted to tell them in a lighthearted and fun way," she said.
She came up with what she called a "perfect" plan. She made a sign saying "I'm gay!" and took it on a trip to Disneyland. She then posed with the sign when she was riding Splash Mountain with her mom.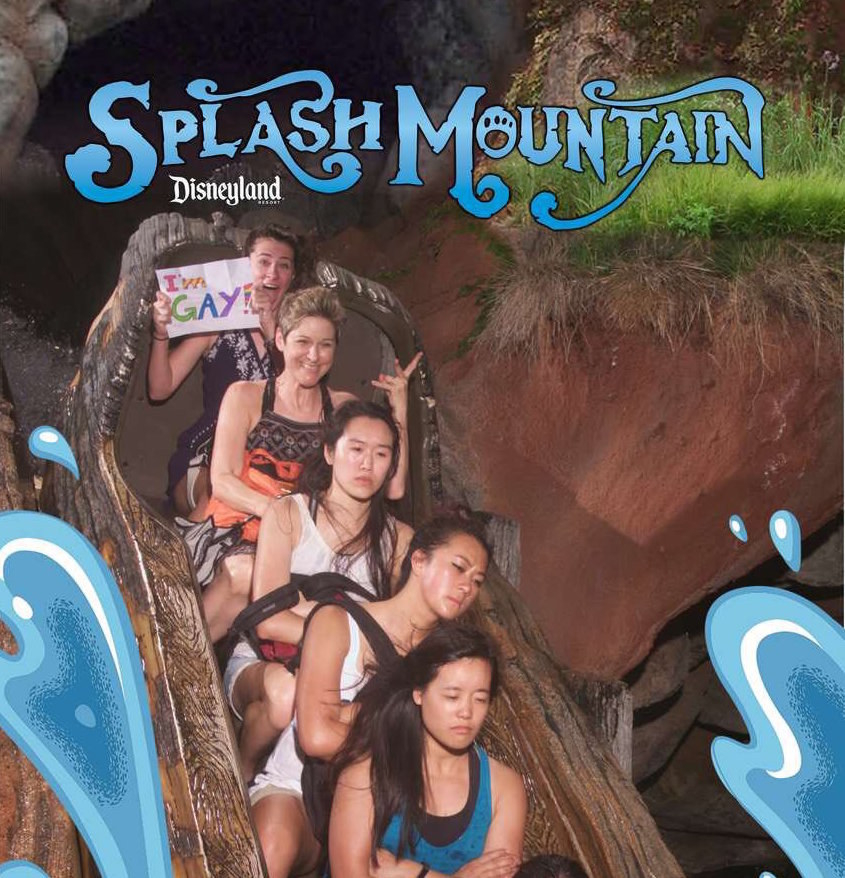 "I love funny ride photos so I figured I could make the sign just in case I decided to go for it, and I did," she said.
Her mom then saw the picture, and she sent it to her dad and brother. She said her family's reaction was "so positive."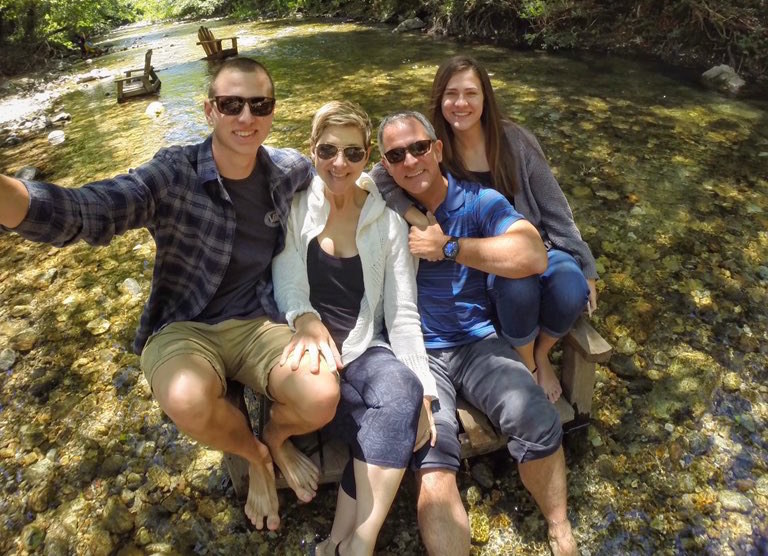 "My dad and brother said they were already 70% sure I was gay but my mom had no idea," she said. "But I knew they would be super accepting."
Gina later posted the picture to Twitter, and it has since been retweeted more than 4,000 times.
People thought the photo was fantastic.
Gina said the reaction to her photo has been "amazing but overwhelming."
"I never expected it to blow up like this," she said. "This Twitter account was just my spam account where I posted random fangirl stuff but I decided it couldn't hurt to post it and the result was absolutely amazing."
She said she has been very touched at all the nice comments she has received.
"People have responded saying I've inspired them to do the same thing, which I think is the coolest part of it all," she said.