John Olmstead, a 22-year-old college student from Illinois, told BuzzFeed News he loves to make people smile.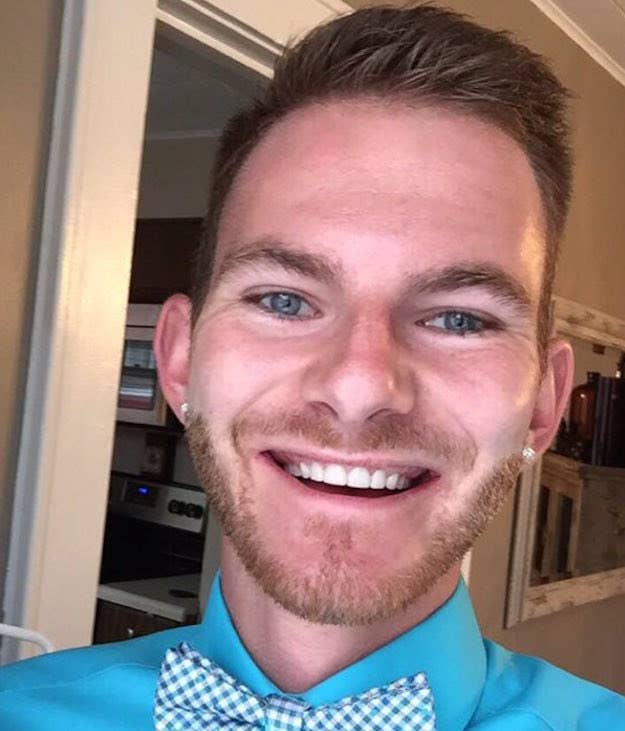 Olmstead told BuzzFeed News he also loves to poke fun at himself, especially how single he is.
"I've been single for so long, so I think its hilarious to make myself look even more single," he said.
For example, he said he decided to have some fun with the recent "thankful for us" filter on Facebook.
"I made it my profile picture, but it was me and a bologna sandwich," he said.
Recently, Olmstead was bored and decided to re-create a photo he had seen online to again poke fun at his singleness. He captioned it, "The holidays are better with you." How sweet...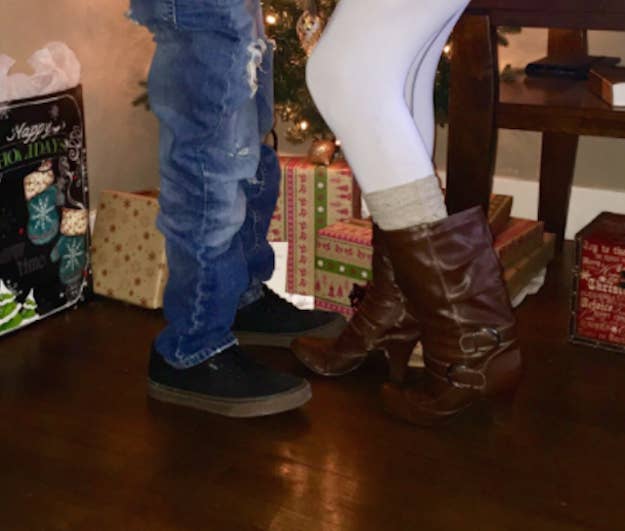 Or...is it?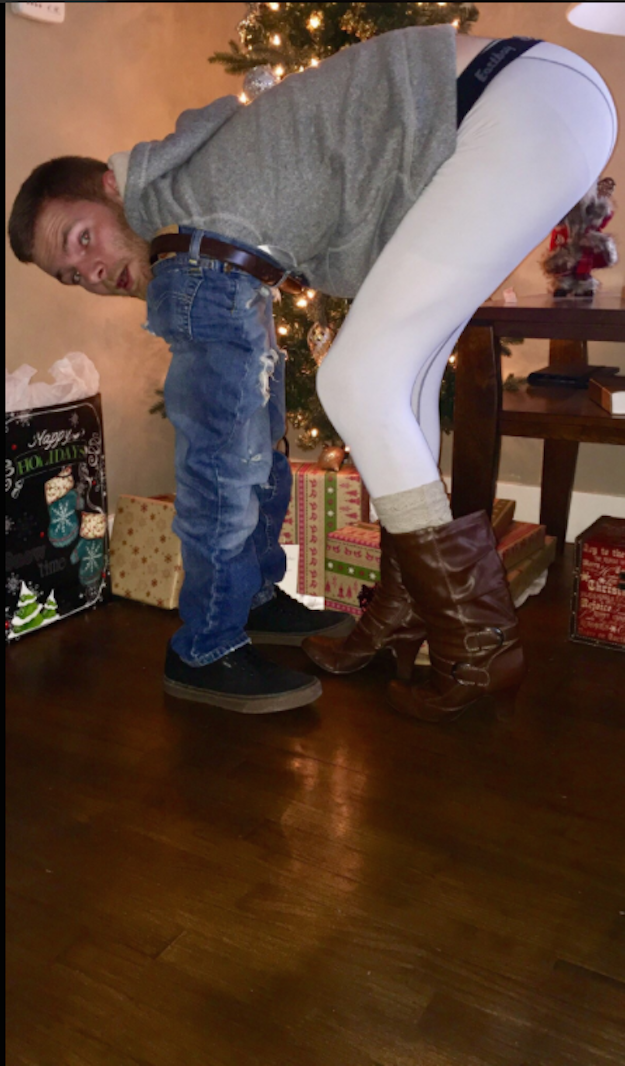 Olmstead said he re-created the shot as he had seen it online before, with a few tweaks.
"Usually the guy would be wearing the guy pants and shoes, but my arms are too skinny to look like legs in tights so I said, 'Screw it,' and jammed my feet into those boots," he said.
His holiday-themed re-creation of the internet prank drove people wild on Twitter, and it has been retweeted more than 20,000 times.
A lot of them were like, same.
Relatable AF.
Olmstead said all the attention has been "pretty weird."
"It's really cool to know that I'm reaching that many people though," he said.