This is Amanda Bacon, her fiancé Ken Hardy, and their two kids. Her daughter is 3 and her son is just 7 weeks, she told BuzzFeed News.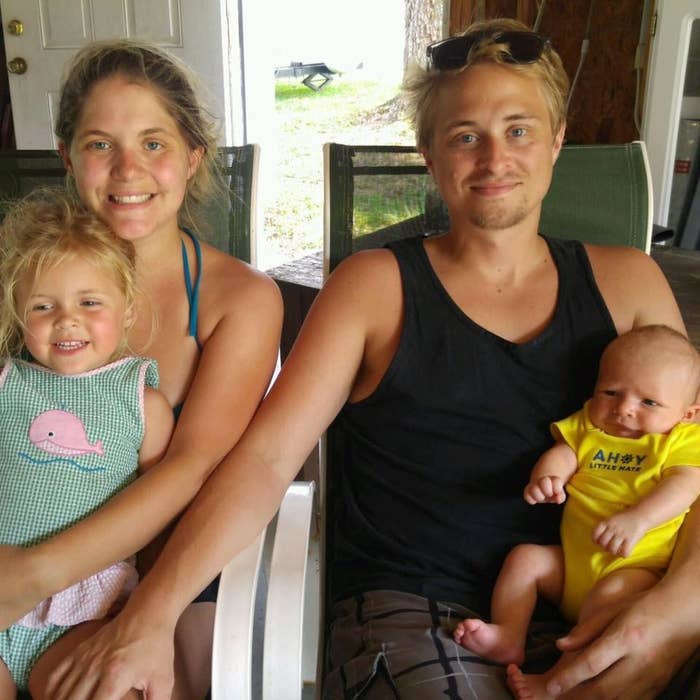 After Bacon gave birth to their son, she put on the mesh panties that hospitals give new mothers after they give birth. Hardy took the opportunity to take a selfie.
Bacon told BuzzFeed News she thought the picture was pretty funny.
"That's just kind of (Hardy's) personality," she said. "We're funny and don't take ourselves too seriously."
However, Bacon said the photo also made her a little uncomfortable, and that bothered her.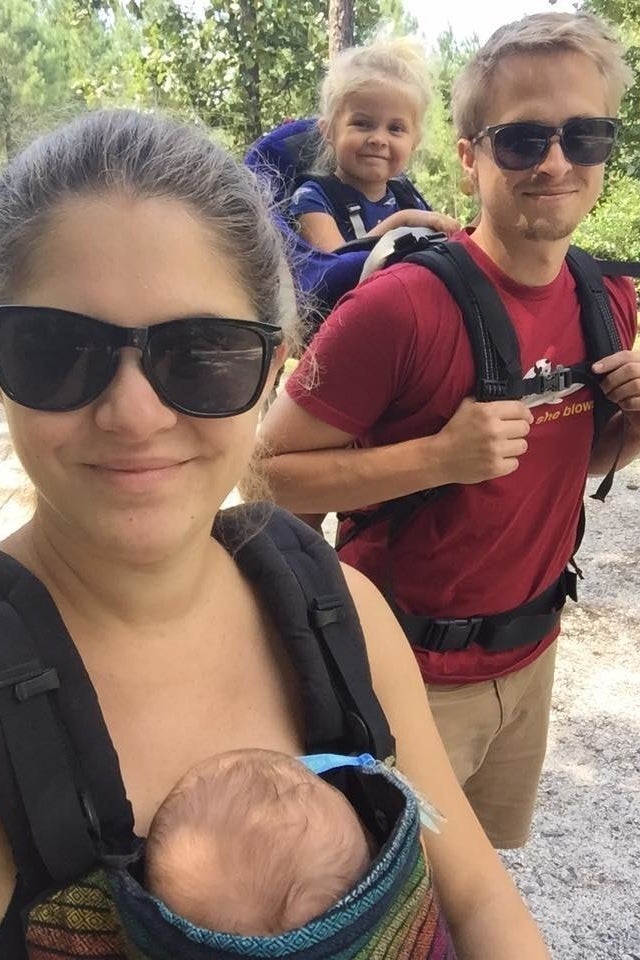 She said she didn't want to feel uncomfortable over something so natural.
"Every woman who gives birth goes through that," she said.
So, she decided to share the photo on Facebook to show other women that the aftereffects of birth are completely normal.
She wrote:
Motherhood uncensored.
I'm sharing this picture because it's real. This is motherhood; it's raw, stunning, messy, and freaking hilarious all rolled into one. Having a baby is a beautiful experience, and the realities of postpartum life aren't spoken enough about. And definitely not photographed enough. Some people probably find this uncomfortable, but why? I seriously don't get it! It's probably because this part isn't talked about. We all should try and educate, empower and embrace every aspect of childbirth, including moments like this. And do it while having a sense of humor. Nothing says welcome to motherhood like an adorable squishy baby, and a giant mom diaper.
Her words resonated with loads of people and have since been shared more than 100,00 times. Many people said the post really hit home.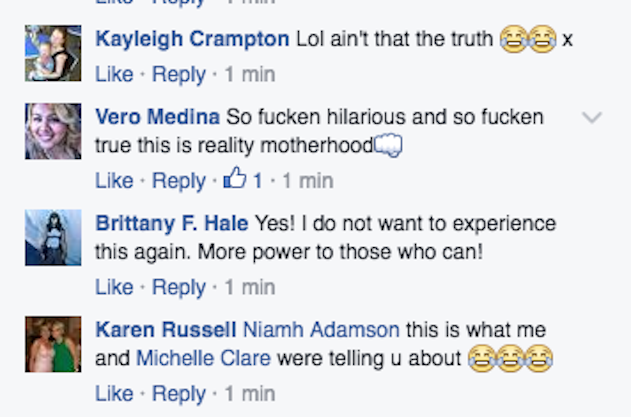 Bacon said the response has been amazing, and she is happy so many people found it to be funny like she did.
"I love the people who find it as hilarious as I do. I mean, I think it's funny," she said.
She said she hopes to encourage moms to not be ashamed at the messier parts of childbirth.
"[I want them] just to not take themselves so seriously and to enjoy," she said. "You don't see pictures like this but yet everybody goes through it."