A mom from Utah is being praised by thousands of people after she pumped breast milk while running a half-marathon like it was NBD.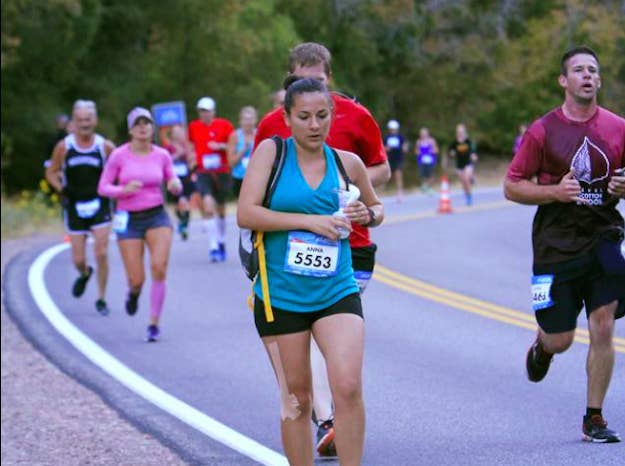 Anna Young and her husband, Jeff, welcomed their first baby in April, she told BuzzFeed News.
Young is also an experienced runner and used to run competitively.
Recently, Young decided to sign up for the half-marathon. When she was training for the race, she timed her runs with her daughter's feedings.
In the days before the race, she decided to practice pumping while running in case she needed to, since her body was used to her daughter's regular feeding schedule.
"I wasn't sure if I was going to need to use the pump or not, but I wanted to have that option in case the race took longer than I expected," she said.
During the race, Young said she did indeed need to pump. So, she did what she had to do, she said, adding that it only took about five minutes total.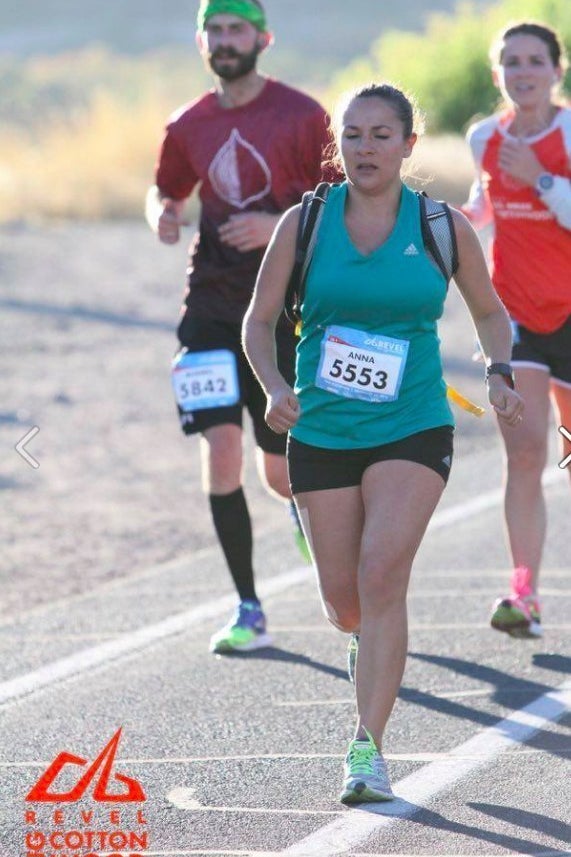 She said most people around her didn't seem to notice, except for one other female runner.
"Another woman running the race turned back and cheered me on because she recognized what I was doing," she said.
After the race, Young shared a photo of herself pumping to a breastfeeding support Facebook page. Over 6,000 people have liked the picture.
Young said she wanted to share the photo to encourage other women, because support groups have been so helpful to her on her breastfeeding journey.
Breastfeeding was a challenge for Young and her daughter at first, but by attending a local support group, the mother found the help she needed.
"Posting this photo was an attempt to thank the breastfeeding community and an effort to help normalize it," she said.
Young added that she hopes her photo "helps other mothers to not be afraid to nurse their children in public."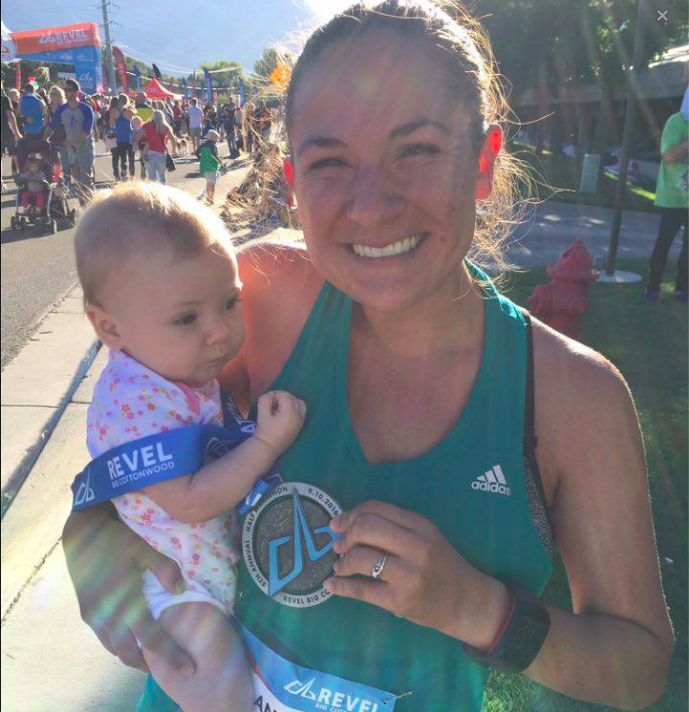 "I want other moms to see that you can still take time to do the active things you love and nurture your baby," she said. "My daughter's needs come first, but that doesn't mean we can't enjoy the things I am passionate about together."