This is Matt and Libby Sanders, married parents of five from Jasper, Indiana.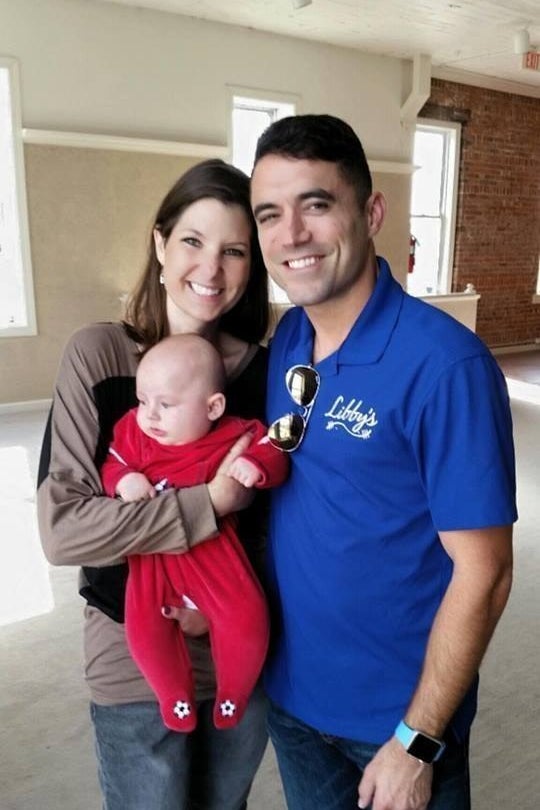 Libby told BuzzFeed News she and her husband got married almost six years ago, after just four and a half months of dating.
The pair fell "absolutely" in love at first sight, she said, and they have a very fun-loving family.
"We all have a great sense of humor. We can laugh about almost anything," she said.
The couple are parents to five kids, ages 18, 14, 12, 8, and 4.
Given how adorable they are, the pair receive a lot of comments from friends on their super-sweet love for each other. Matt even named his small business, an ice cream shop, after his wife.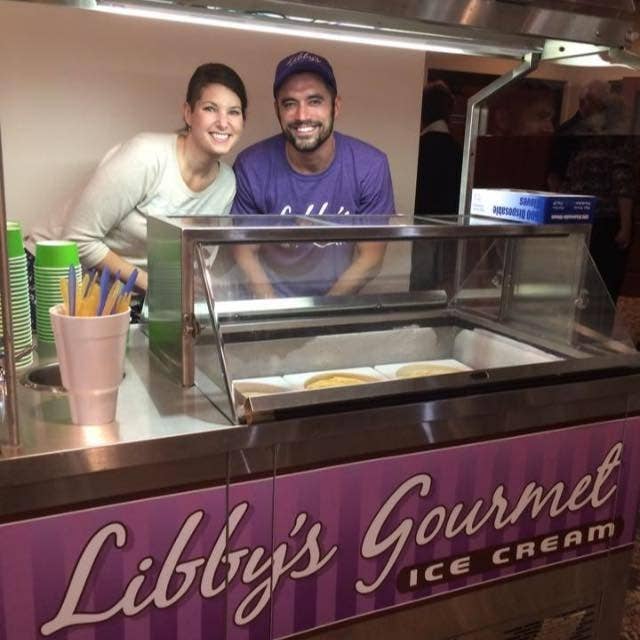 In February, Libby badly injured her pinky finger in a freak accident with a screen door. Doctors tried to save it, but she ended up having it amputated in March.
Libby said she is a pretty optimistic person, so she has tried to not let the amputation get her down.
But, it hasn't always been easy adjusting to life missing a finger.
"It was pretty rough," she said of the experience.
However, her husband is making her feel better in the sweetest way. After Libby remarked how she now only had nine nails to paint, he offered to paint his pinky to be her "surrogate."
As she wrote on Facebook:
This is who I married....
I was painting my nails and made a comment that I forget I don't have to paint my pinky nail on my left hand. I simply forget that I lost my pinky, but it is always kind of a bummer when I am reminded. Matt said "I will be your surrogate pinky. You can paint my pinky to match your nails for the rest of our lives"
And so we did....
I cannot image a sweeter, kinder man. No words adequately describe our love.
Libby said she decided to post the story because she is always sharing things about her husband that make her smile.
"It's kind of just us being us," Matt said. "Neither of us thought much of it."
However, the post resonated with a ton of people, and has since been shared more than 100,000 times. Many people commented that the couple were an inspiration.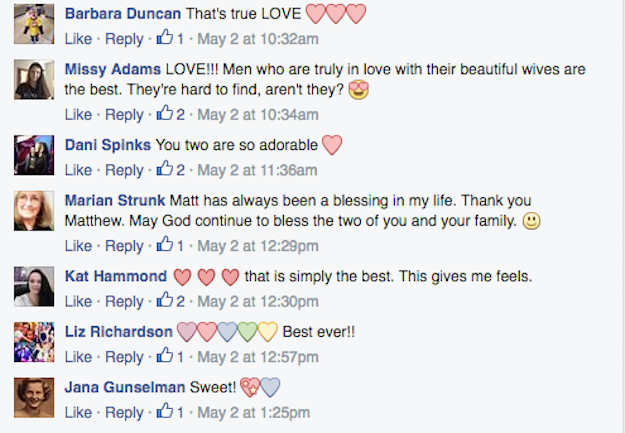 The couple said they were amazed by the post going viral, and were very touched by all the messages of support they have received. Libby said she has been particularly moved by amputees who have contacted her after seeing the photos.
"I really like the people who have reached out to me to say they have really helped them," she said.
Libby said she never thought she would one day have a love story like people see in the movies, where the man chases the girl down to proclaim his love.
"I tell my friends and family that I have the guy that runs after the girl," she said.