An enormous diamond that is about the size of a tennis ball is going up for auction next month, and is expected to be sold for more than $70 million.
The diamond, named "Lesedi la Rona," is the largest "gem-quality rough diamond" to be discovered in more than 100 years, according to Sotheby's.
It was discovered last year in Botswana by Lucara Diamond Corp., and is the second largest diamond ever found, the Wall Street Journal reported.
Given the size, it's a 1,109-carat gem.
"I am truly at a loss for words," William Lamb, the chief executive of Lucara, told the newspaper at the time. "We are truly blessed by this amazing asset."
Sotheby's describes the gem as a "colossal rough diamond of exceptional transparency."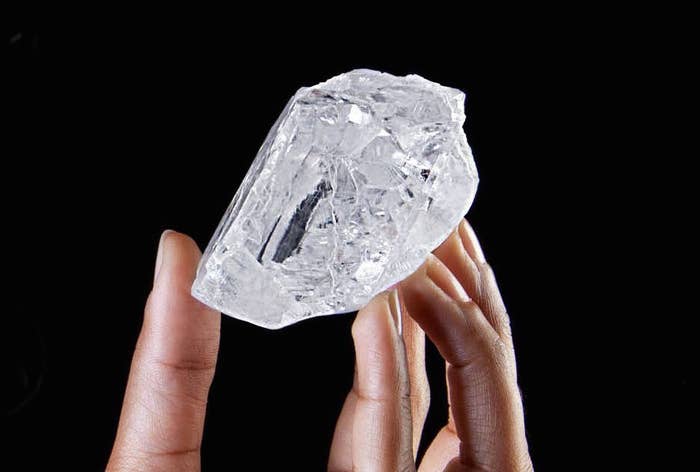 "Historical in its recovery, brilliant in its appearance," Sotheby's said of the gem.
Better save your pennies.