A male recruiter has pissed off a lot of people after he said in a blog post that women should take off their big engagement rings if they want to boost their chances of getting a job.
Bruce Hurwitz, an executive recruiter from New York, wrote the post called "When Interviewing for a Job, Lose the Ring!" on LinkedIn earlier this month.
He said that in his years of experience, he has seen a half-dozen women who successfully got jobs after they stopped wearing their diamond rings to interviews.
He recounted one instance where a client of his asked him why she kept getting rejected after going on interviews. The woman, he said, had a ring the size of the "Hope Diamond" on her finger.
Hurwitz told her that to be taken seriously, she had to lose the ring.
"When a man sees that ring he immediately assumes you are high maintenance," he wrote. "When the woman at the office who has the largest diamond on her finger, sees that ring, she will realize that if you are hired she will fall to second place and will, therefore, not like you. Lose the ring!"
The woman later got a job after following his advice, he added.
His post soon went viral, and many women were infuriated by his comments.
As were many men.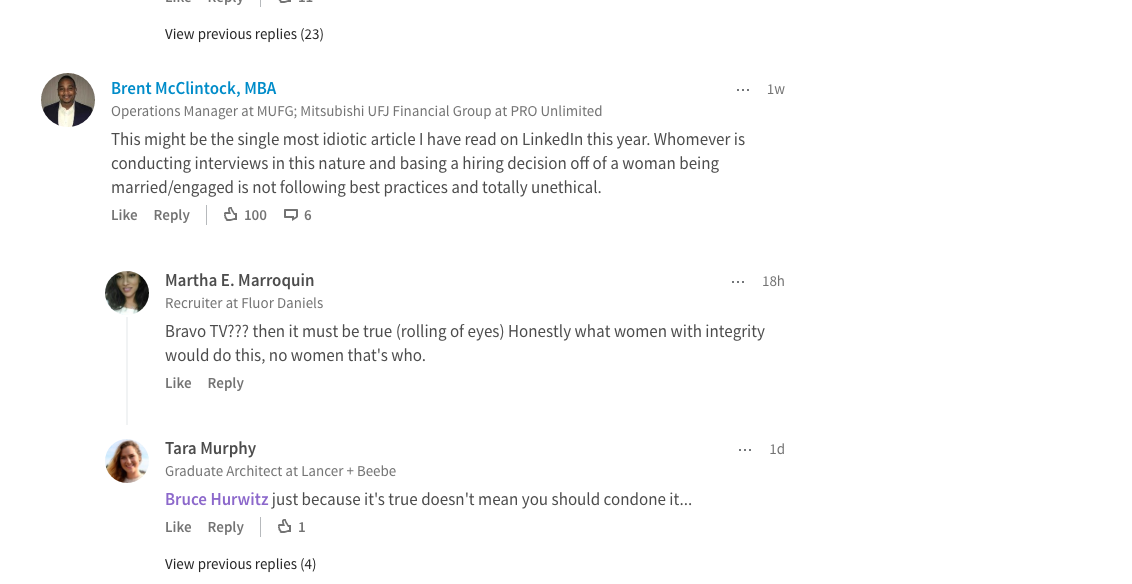 "This is sexist, judgmental, archaic, and downright inappropriate," one person wrote.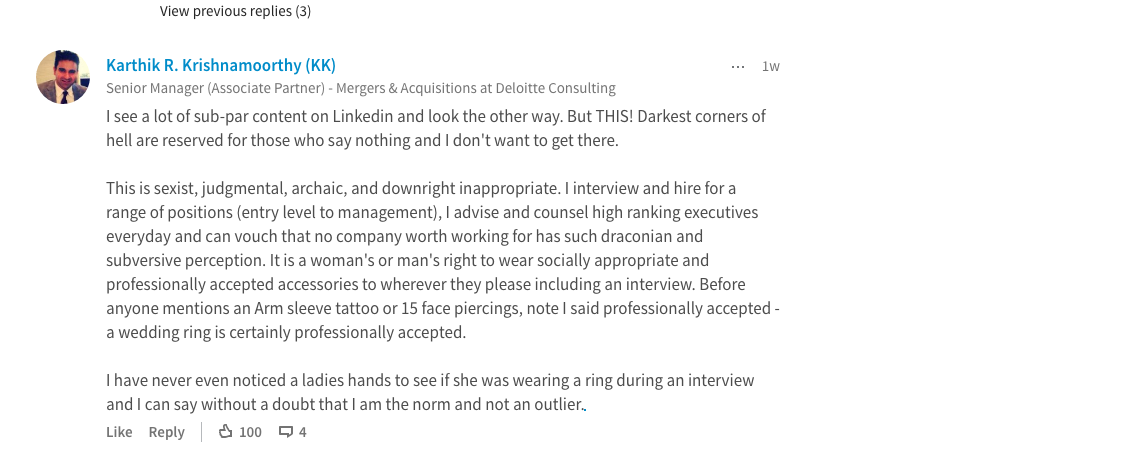 In a follow-up post on LinkedIn, Hurwitz said he also wouldn't advise men to wear an expensive watch, like a Rolex, to a job interview unless they were applying for an executive or sales position.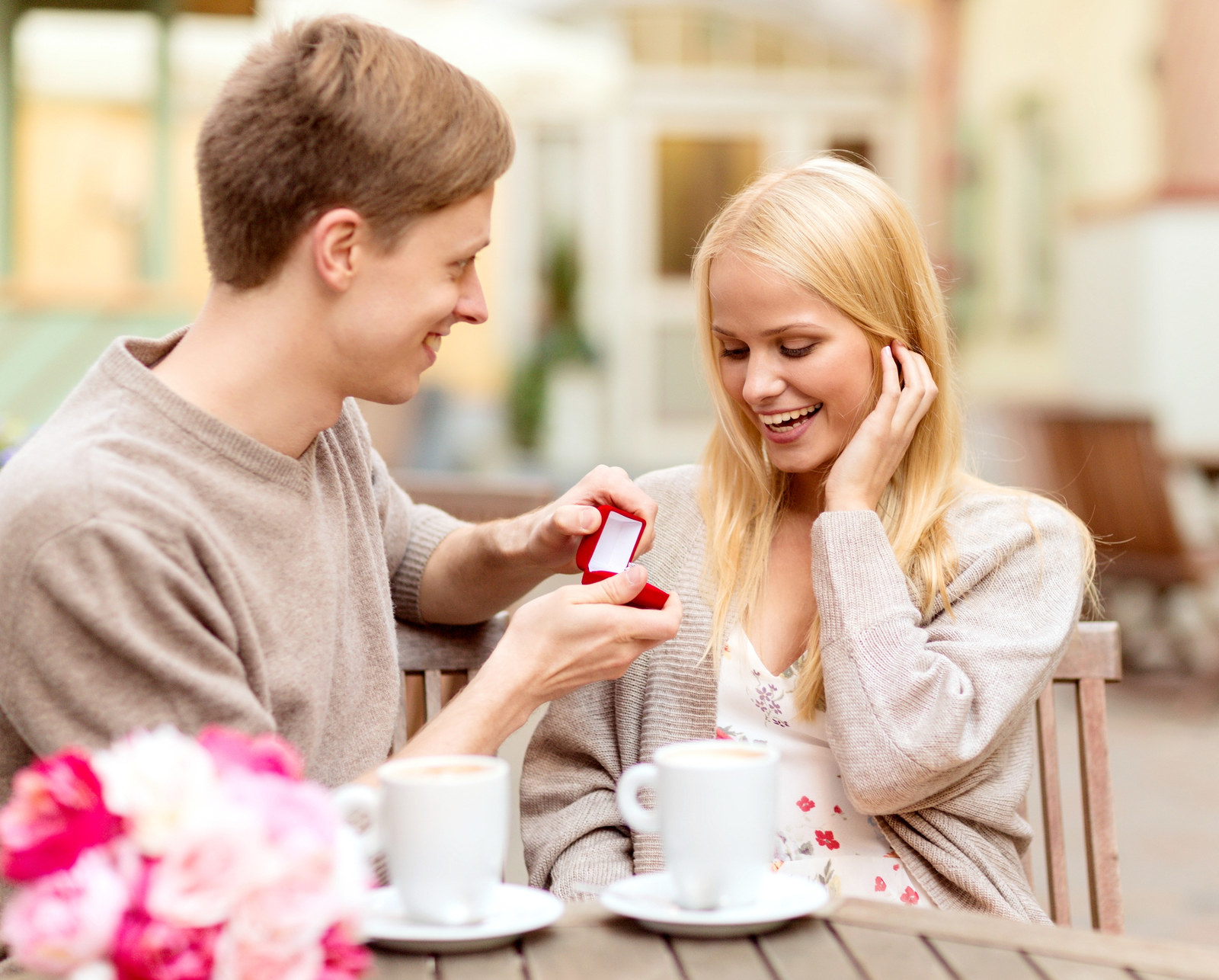 Hurwitz added, however, that he didn't see a Rolex as equal to an engagement ring, and dispensed more advice on why he felt this way:
The problem with a large engagement ring, as I noted and was confirmed by a couple of women in the comments of the previous article, is the message it may send.

When a man gives a woman an engagement ring, he buys the least expensive ring that he believes it will take to get her to agree to the proposal. For women it may be a symbol of everlasting love, but for men (when it is expensive) it is akin to a business transaction.

So when a male interviewer sees what appears to be an expensive engagement ring he assumes the wearer is, as I said in the article, "high maintenance." He may be willing to have a high-maintenance woman in his personal life; he doesn't necessarily want one in his office.
Although many people disagreed with Hurwitz, others said his advice was spot-on. In an article on BravoTV.com, writer Marianne Garvey said she stopped wearing her ring on the job hunt after getting questions about her family life.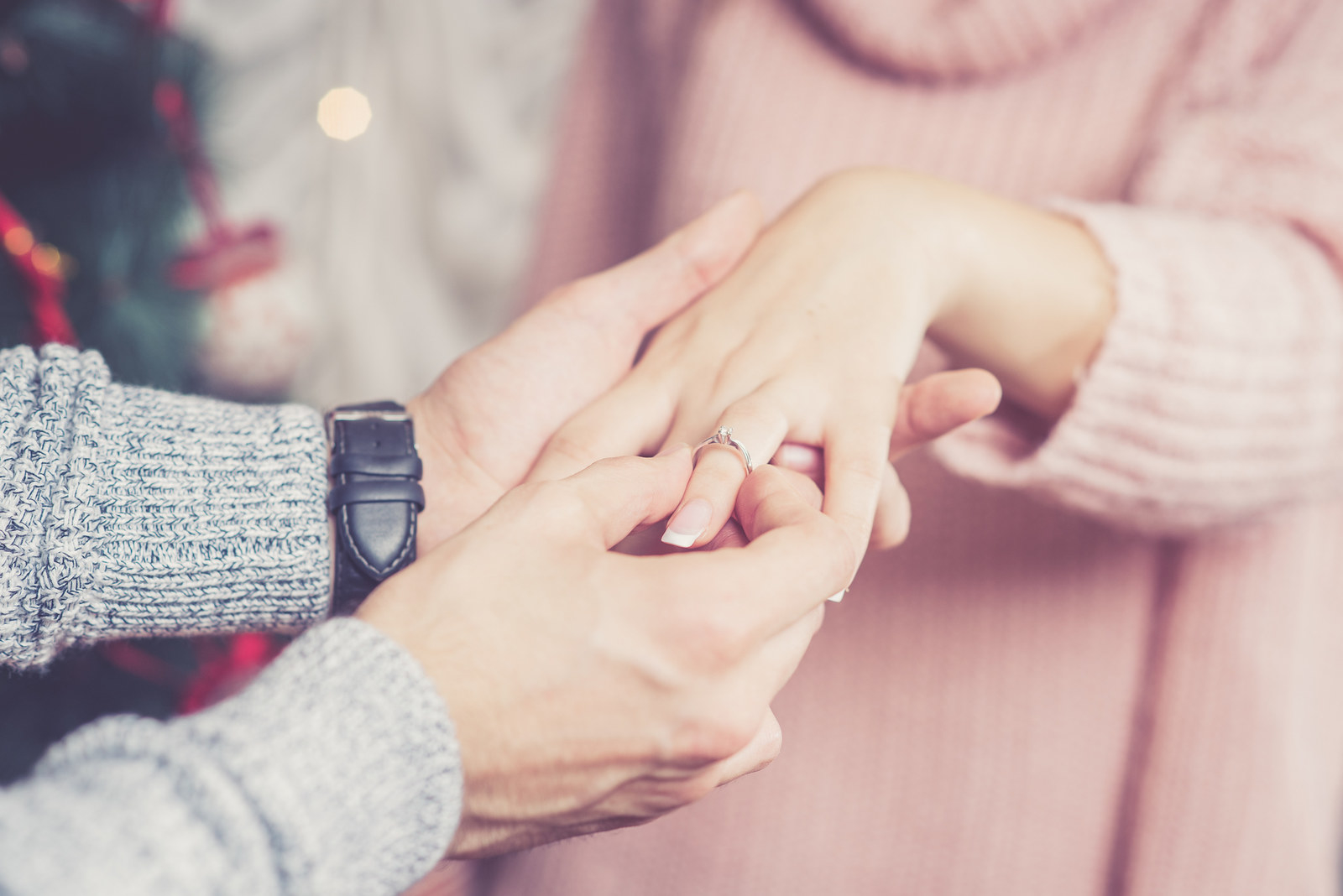 "Answering questions about my husband, babies, fertility, finances and my home life isn't really what I need to be doing in an interview. I just need to convey how I will try do a really good job," she wrote.
Hurwitz defended himself against charges of sexism to BuzzFeed News, saying he only was referencing large engagement rings and since men don't wear engagement rings, he initially didn't include them in his post.
"If I were unethical, (which also means being misogynistic) and knew then what I know now, I might have thought to myself, 'Why bother? Who needs the aggravation? What do I care if they don't get a job?,'" he said. "But I do care and I am ethical so I gave, and will continue to give, effective advice to women. Not to do so would by misogynistic."
He added he thinks he is being criticized because he is speaking a harsh truth.
"I'm not the employer. I didn't make the decision to hire these women. The critics should have a problem with the employers not with me," he said.