This Guy Brilliantly Solves A "Wheel Of Fortune" Puzzle With Just One Letter
Rufus owns this game.
A contestant on Wheel of Fortune totally owned the game on Tuesday by solving a puzzle with just one "T."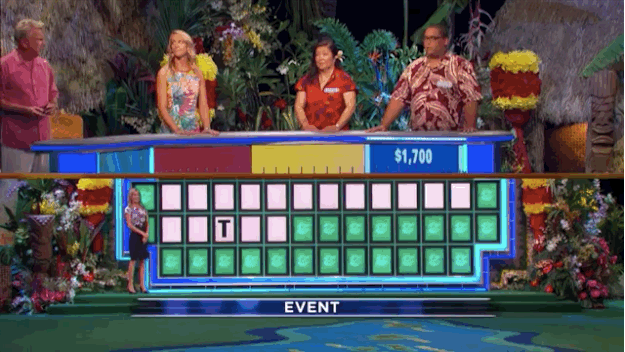 The contestant, named Rufus, was able to guess "championship match" with just the single letter and the hint "event."
The puzzle earned him $1,700 and brought him up to $7,100.
Rufus' great deduction caused host Pat Sajak to exclaim: "Somebody put something in the Loco Moco!"
Rufus was also pretty excited.