Zuzu is a 2-year-old German shepherd currently living at the Downey Animal Care Center in California. She is described by volunteers as "beautiful and loving" and "amazing."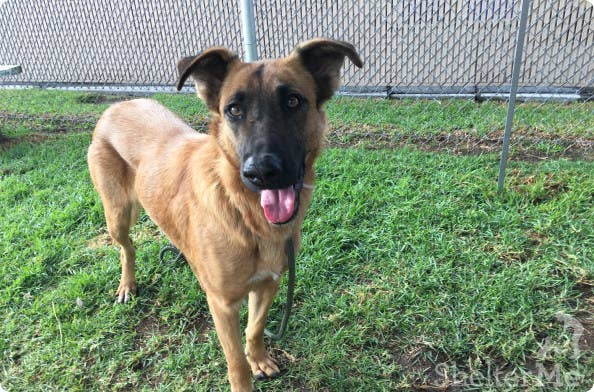 However, Zuzu's road to the shelter wasn't a happy one. Zuzu had been living in a home with her biological father, but he died, according to a shelter volunteer named Desi.
Desi told BuzzFeed News she has been volunteering at the shelter for about seven years.
She wrote on Facebook that Zuzu's former owners told her the dog had become depressed and was "crying" after her father passed away.
Zuzu eventually jumped her fence into the neighbors' yard, where the unhappy neighbors found her and called animal control.
The shelter assumed Zuzu was a stray, and volunteers were easing her into the facility when Desi noticed the dog freaking out with happiness. Her owners had arrived at the shelter, and Zuzu "lit up like a Christmas tree."
"She looked like the happiest dog. Yeah, she's going home," Desi wrote on Facebook.
Another volunteer, Janay, told BuzzFeed News it was "obvious the dog knew them."
"They just started sticking their hands in the fence petting her and talking to her," she said.
Desi walked over to the family and asked if they had come to reclaim Zuzu. They said no: They were there to adopt a new dog instead of Zuzu.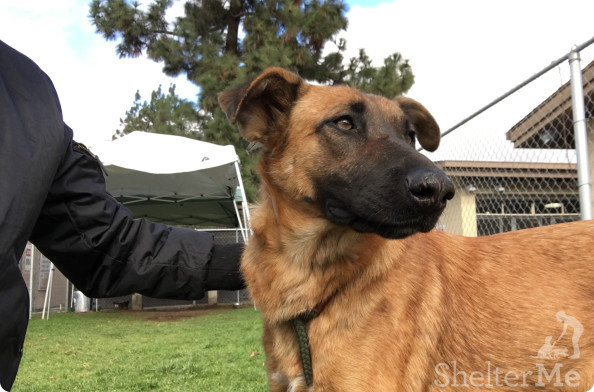 "Their reason was because she was crying and sad since her father passed away. She wasn't a happy dog anymore," Desi wrote on Facebook. "Their solution for her unhappiness was just leaving her here. And [to] go get another dog."
Desi said she wasn't sure if the family actually got another dog.
Desi shared the video and Zuzu's story on her Facebook page, writing, "Let's get her into the perfect home please." Thousands of people shared and reacted to the video, many saying they couldn't believe she had been abandoned.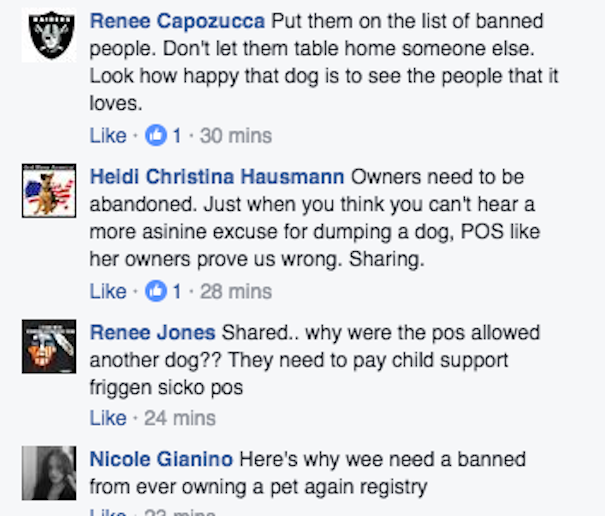 Desi said Zuzu is being taken in by a rescue organization, which will find her an "exceptional" home.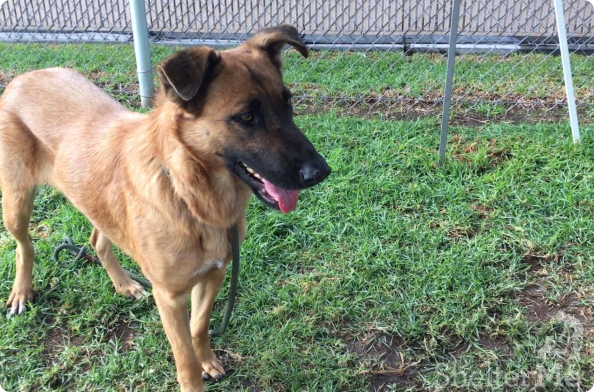 She said when she heard the family's story, she realized things were working out for the best.
"[I was] honestly sad but glad," she said. "I knew the rescues who come to [the shelter] would find her a good home where she would be a family member."
She said she is not quite sure how her post became so big.
"We get so many wonderful dogs and we get so many backstories, good and bad," she said. "It surprises me which thread takes off and the others don't."