A dog in North Carolina loves his daycare so much that he escaped his home to go to it and play with his friends.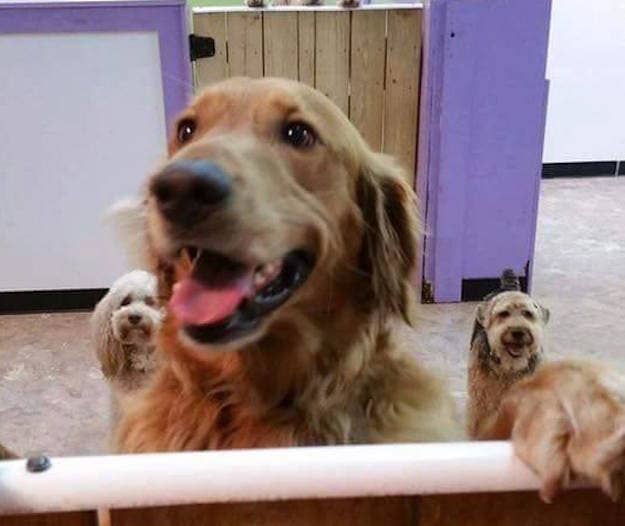 Riley the golden retriever has been going to Happy Dog Cafe Daycare for about five years, or most of his life, daycare manager Josh Rhodes told BuzzFeed News.
Rhodes said that Riley loves "people, cats, and dogs."
"He has an amazing personality and is always looking for someone to play with," he said.
Last week, Riley was riding in a car with his owner, Tonia Mosteller, when they drove past the daycare, Rhodes said. Some of the staffers were walking a bunch of his friends on a leash.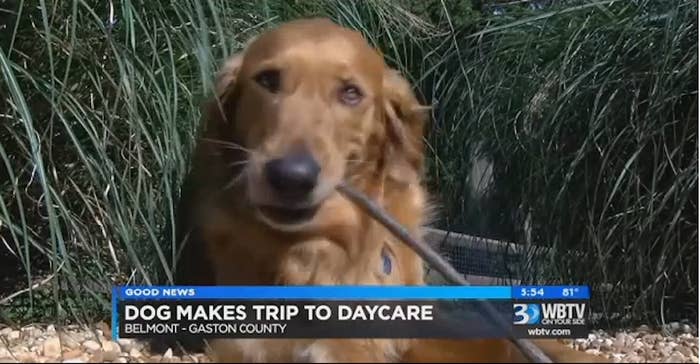 Mosteller told WBTV her pup started whining as they drove past, but he wasn't supposed to go to daycare that day. She dropped him off at home, leaving him in the sun on the porch.
"I noticed Riley watching me carefully as I left, but I didn't think too much about it," she said.
Less than an hour later, one of the staffers looked outside and saw Riley sitting at the door, Rhodes said. He had walked a mile to get to the daycare and join his friends.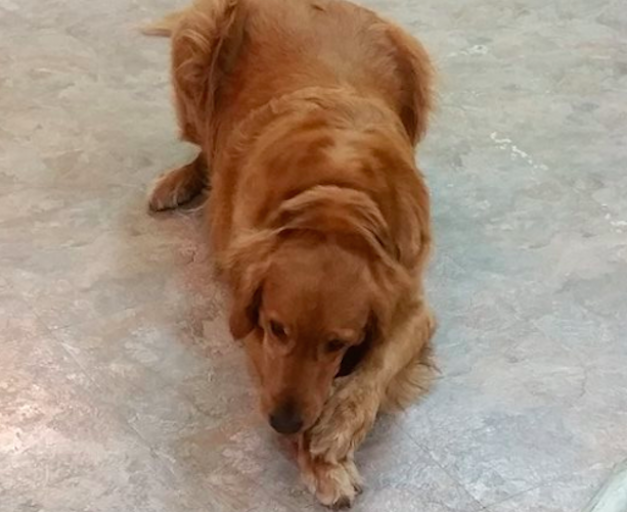 "He arrived safely and was having a blast in daycare with his friends," Rhodes said.
The daycare's staff called Mosteller and told her where Riley was. They agreed to let him stay at daycare for the rest of the day for free, Rhodes said.
"We are all thankful he was safe and knew where he was going," he added.
Mosteller told WBTV she is happy her pup loves his home away from home so much.
"It's a true testimony to how much he loves Happy Dogs and the staff there," she said.