Lexie Roessler, 16, is the youngest of seven kids in her family. She recently shared a moment in her family's history that people on Twitter have fallen in love with.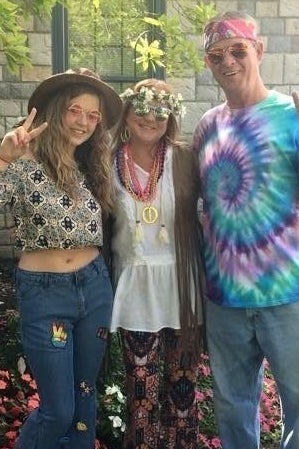 When Lexie's parents decided to get married 24 years ago, they didn't want the stress of planning a big wedding and didn't want all the gifts, she told BuzzFeed News.
The father of Lexie's mom had also recently passed away.
"She wasn't going to have him to walk her down the aisle, so she knew she had to do something different," Lexie said.
So, they decided to do something unique. They invited all their friends to a "costume party" on Halloween night, and surprised them with their wedding instead.
Their friends and family, who really went all out for the theme, were "shocked," Lexie said.
"My mom and dad had someone dressed as former [Ohio State] coach Woody Hayes explain why my parents were dressed as a bride and groom," Lexie said.
Best wedding attire ever?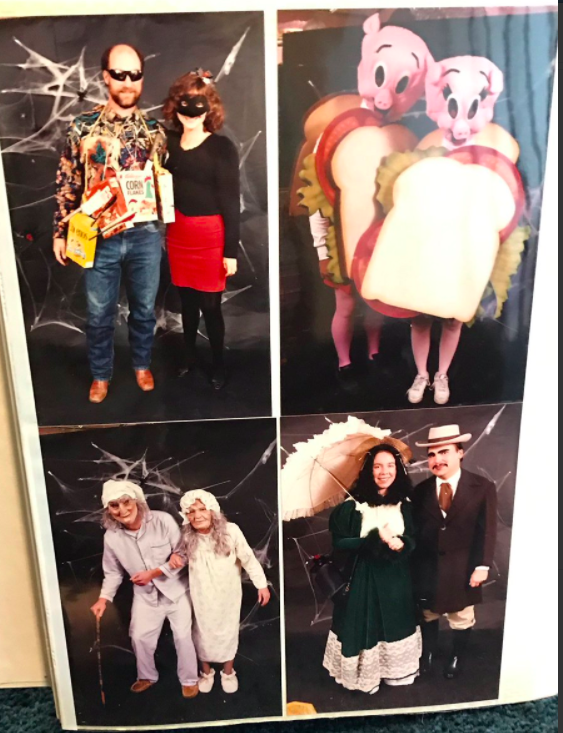 The guests' commitment to the Halloween party made the wedding photos even better.
"They definitely got creative," Lexie said of the guests. "There were still prizes for the costumes like a typical party."
Since Halloween is her parents' anniversary, Lexie decided to share the photos from their wedding on Twitter.
Of course, people called them relationship goals.
And said they wanted to steal the idea.
Lexie said she has been pretty shocked by how many people have responded to her photos, and so are her parents.
"Growing up, I just thought this was normal. I never thought it was crazy or weird," she said. "My parents think it's funny and they're just confused about it."