This is 38-year-old Brennan Gilmore from Charlottesville, Virginia, and his 97-year-old grandpa, John Middlemas.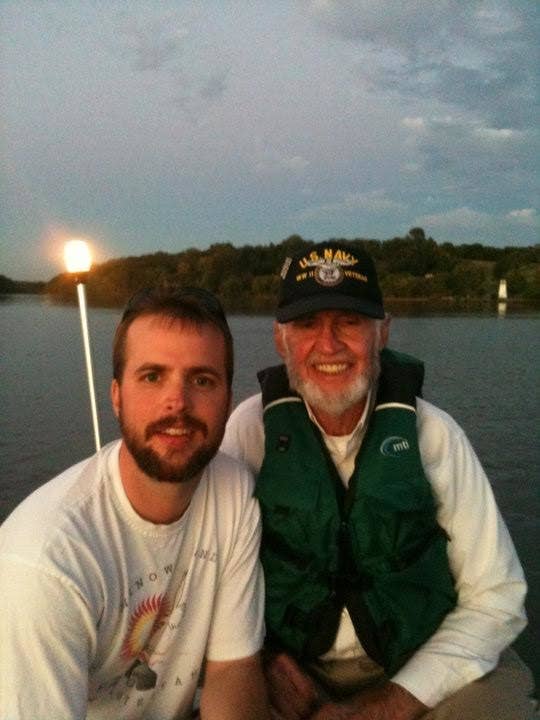 Grandpa John is an American hero. His grandson told BuzzFeed News that John served on submarines in the Navy for 21 years, during World War II, the Korean War, and the Cold War.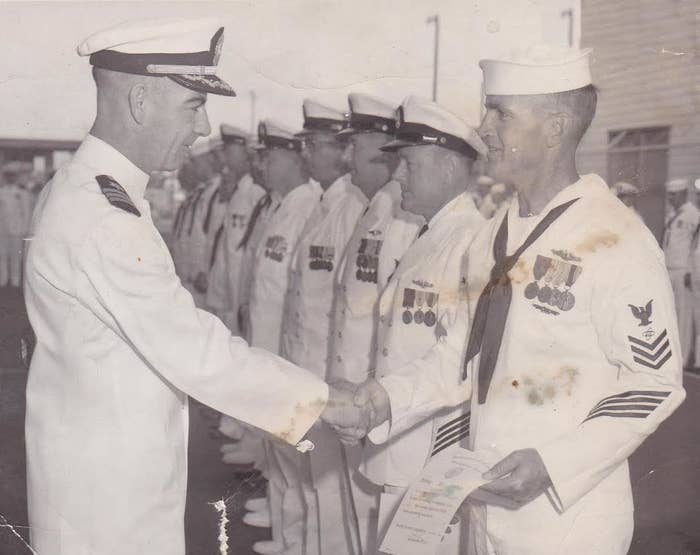 Gilmore said Grandpa John has "a strong commitment to social justice stemming from his deep Christian faith."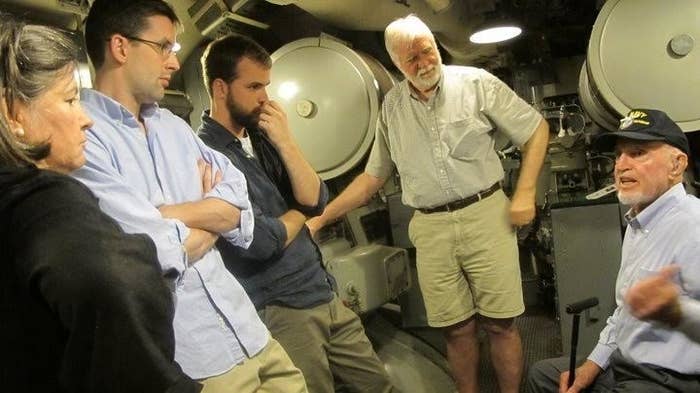 Grandpa John felt it was important to speak out about how it's the values of our country, not the symbols, that are important to protect. So, he took a knee in solidarity.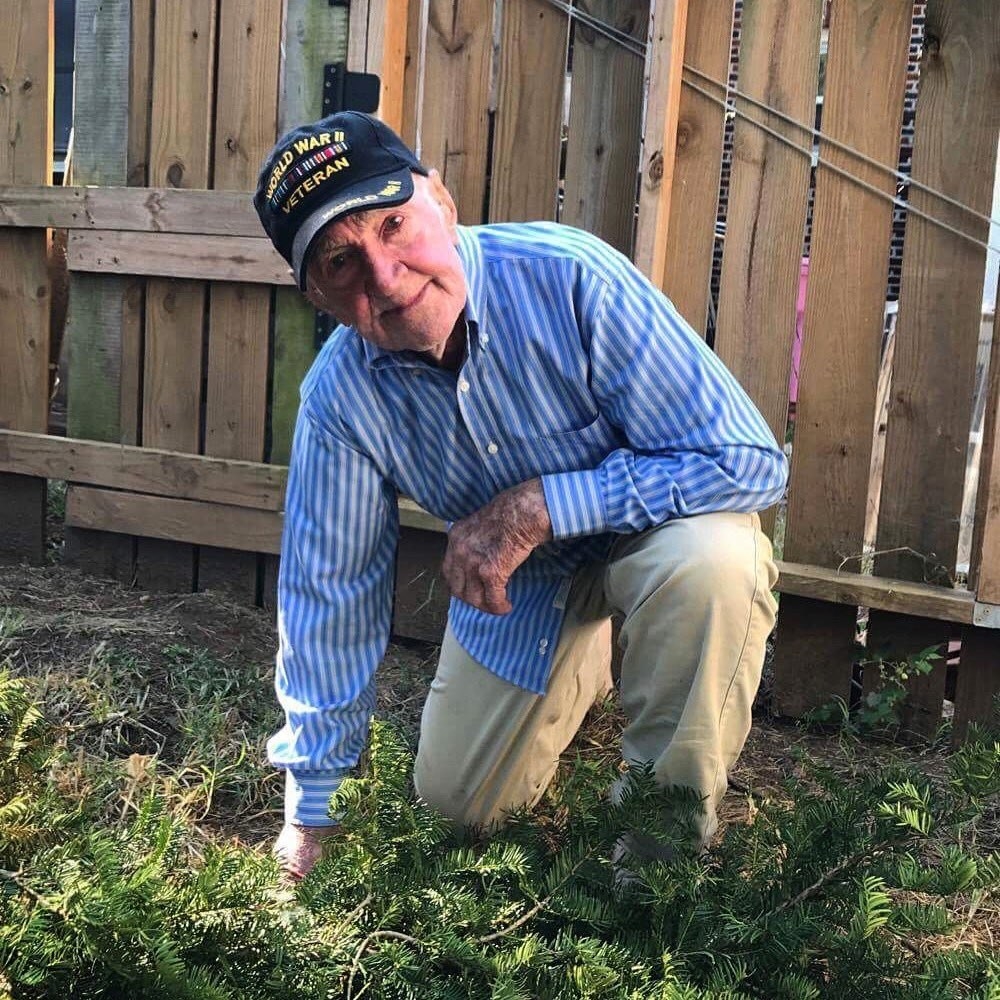 His grandson tweeted the photo, writing that Grandpa John said, "Those kids have every right to protest." His tweet has since gone hugely viral, with over 150,000 retweets.
Many people, including other vets, tweeted their support.
And thanked Grandpa John for his service.
"Please thank your grandpa for his service to our country and for standing up for the right of Americans to protest. He's a hero!" said one person.
Other people spoke out on behalf of relatives who passed away, saying they would do the same thing as John.
"My dad was also a WWII vet, and would have been taking a knee today. Your Pop is now everyone's Pop. Give him a hug for me," one person wrote.
Gilmore said Grandpa John has enjoyed reading all the replies to his photo.
"He has been very appreciative of the huge outpouring of support from well-wishers," he said. "But he's 97, so it's taken quite a bit of explaining as to what Reddit and Twitter are."