A dad is pissed off after he says workers at his daughter's school inexplicably fell for this fake excuse note, which was written by the 7-year-old.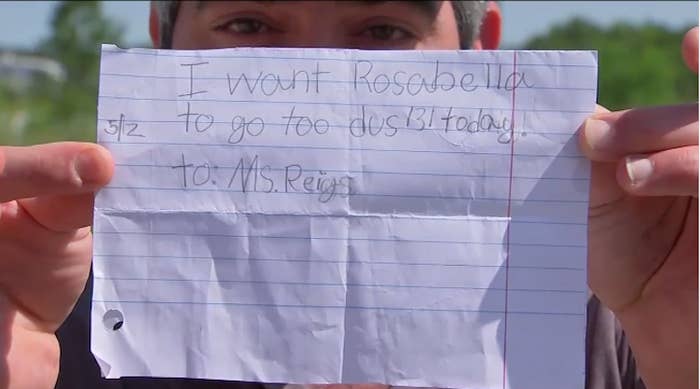 Charlie Dahu told KTRK that he was horrified on Monday when he got a call from his neighbor telling him his daughter, Rosabella, was outside their house.
The second-grader was supposed to be in an after-school program at Sheldon Elementary in Houston, he told the station.
The neighbor called Dahu after the child wandered over to their home and asked to use the restroom.
"I was shaking, I was scared. I was just glad to see her in good health and that nothing happened to her," Dahu told KTRK.
After ensuring his daughter was OK, Dahu raced to the school to ask how Rosabella could have possibly wandered out of their care. When he arrived, the school employees presented him with the note written by Rosabella.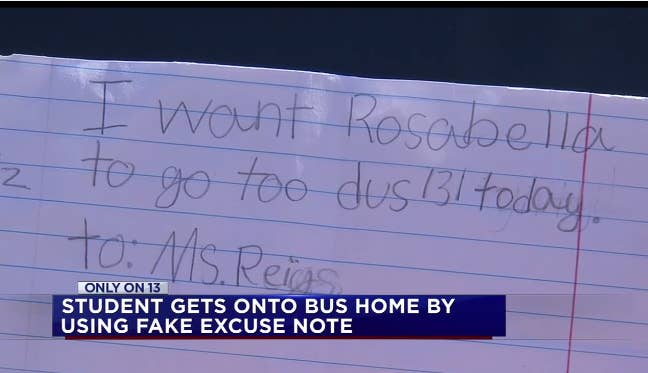 The child attempted to write, "I want Rosabella to go to bus 31 today." However, she got her B's and D's a little mixed up.
"You can clearly see she did not even spell the word bus right," Dahu told KTRK.
Dahu said one worker told him the note did look suspicious, but Rosabella was still allowed to leave on the bus.
Dahu told KTRK he totally understands his daughter was to blame for writing the note, but he also wants the school to take responsibility for its mistake.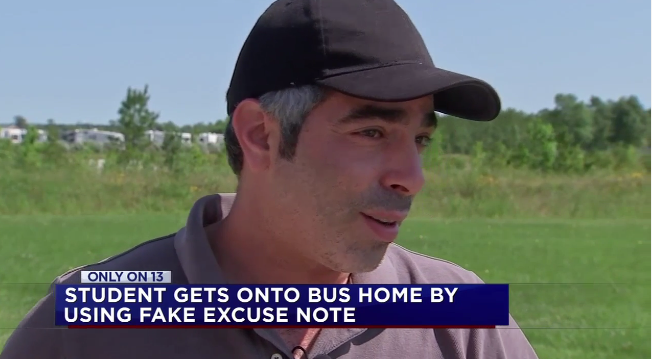 The school district told BuzzFeed News it is investigating the incident and reviewing its training procedures.
"As we move forward, the district is working to make sure that all of our after-school grant staff receives the same training as district employees," the district said. "At this point, the district is continuing to investigate and will take proper disciplinary action. As always, student safety is our top priority."