This is Skyler Davis, a 17-year-old high school senior from Ohio.
On Saturday, Skyler's school had its senior prom. She told BuzzFeed News she felt she was too pale for the big dance, so she decided to get her first spray tan.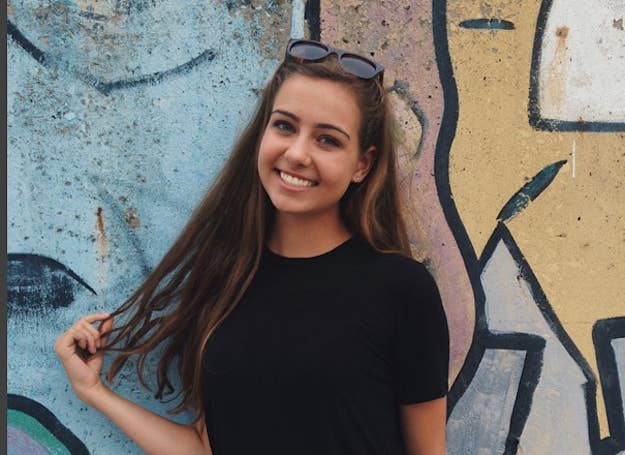 "Although I have never gotten a spray tan before, I knew it wouldn't hurt to get one for prom," she said.
So, the teen went to Bella Via Day Spa in Toledo on Thursday to get her spray tan done. One of the spa's spray tan technicians, Carrie Lavigne, sprayed her up for the big day.
"When she left everything was good," Lavigne told BuzzFeed News.
Skyler said she was pleased with the result.
"I was extremely happy with how it turned out," she said. "I was no longer pale!"
But about 10 minutes after she left, Skyler and her boyfriend, Chris Lepre, had a disagreement. The teen said she is a little sensitive, and started to cry. The result was disastrous.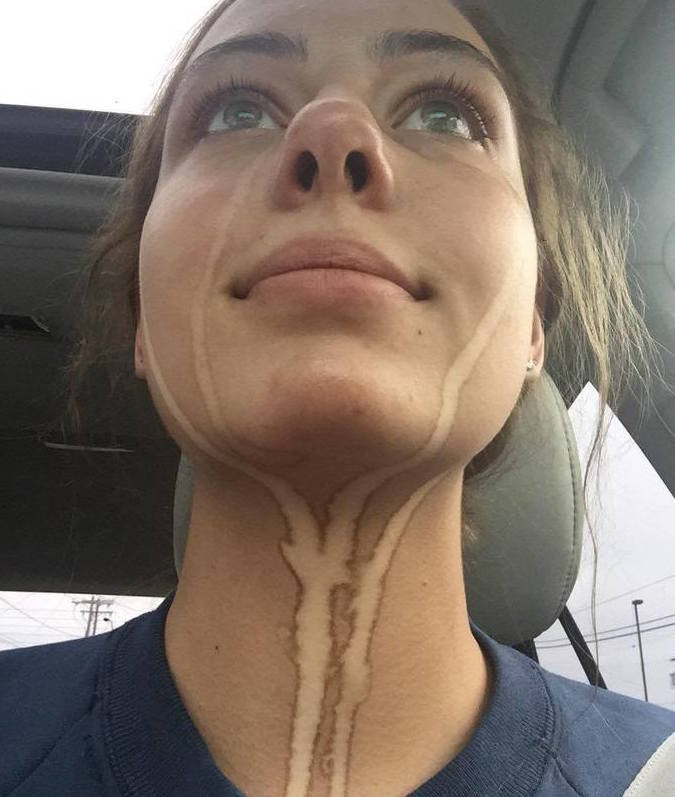 "As soon as my tears started coming, I saw I had no tissues in my car and knew I was doomed," she said. "All of a sudden there were white streaks on my once-tan face. Looking in the mirror, I only began to cry more, and there was absolutely nothing I could do but let the tears roll down my face and completely ruin my spray tan."
Chris told BuzzFeed News he drove to Skyler's house after the argument, and they made up. He then saw a picture she had taken of her botched spray tan and they had a good laugh about it.
"I have to admit it was one of the funniest things I have ever seen," he said.
Luckily, Skyler said the ruined spray tan came right off in the shower. She then went back to the spa the next day, and Lavigne re-did the spray tan.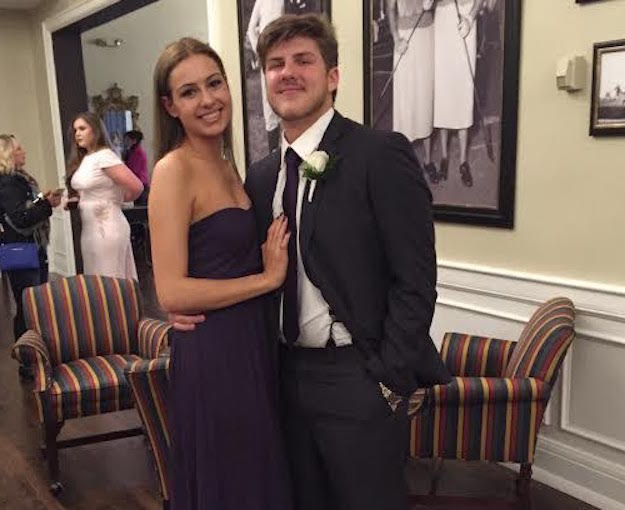 Lavigne said that contrary to what some may believe, it is actually pretty simple to fix a botched spray tan. She said that people just need to shower and re-exfoliate their skin.
"Her tan turned out beautiful," Lavigne said.
Lavigne added that you should never put lemon juice on your skin in this situation, contrary to what she has seem some people recommend online.
After the problem was fixed, Skyler's friend convinced her to put the photo on Twitter. It soon was retweeted thousands of times, and made its way to Imgur and Reddit.
Skyler said she eventually deleted her tweet because she "had enough fame," and had no idea the picture would get so big.
"I was just a girl with a messed up spray tan, I had no idea this would ever go viral," she said.
Chris added he goes on Reddit a lot, and it has been surreal to see his girlfriend be featured on the site.
"It's kind of a weird feeling being the source of spray-tan girl's tears, but I still find the whole situation quite funny," he said.