Sarah Palin Kind Of Freaked Out When "Today" Hosts Asked Her About Blaming Her Son's Arrest On Obama
Cringe.
So as you know, Sarah Palin has been in the public eye recently after throwing her hat in the ring as an enthusiastic supporter of Donald Trump for president.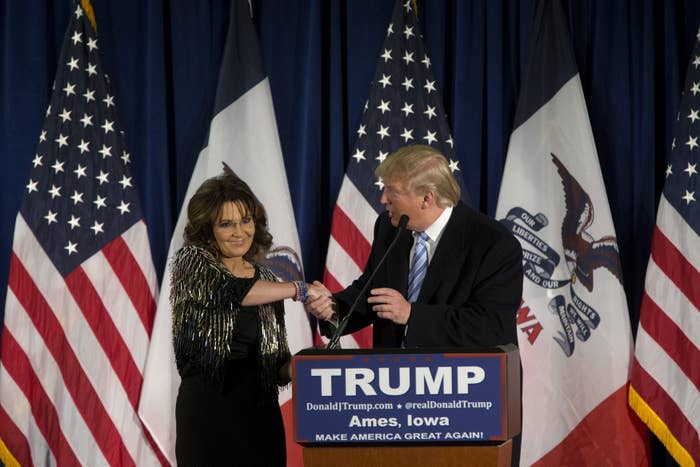 But soon after she announced she was backing the real estate mogul for president, Palin found herself surrounded in controversy after her oldest son was arrested on suspicion of assault.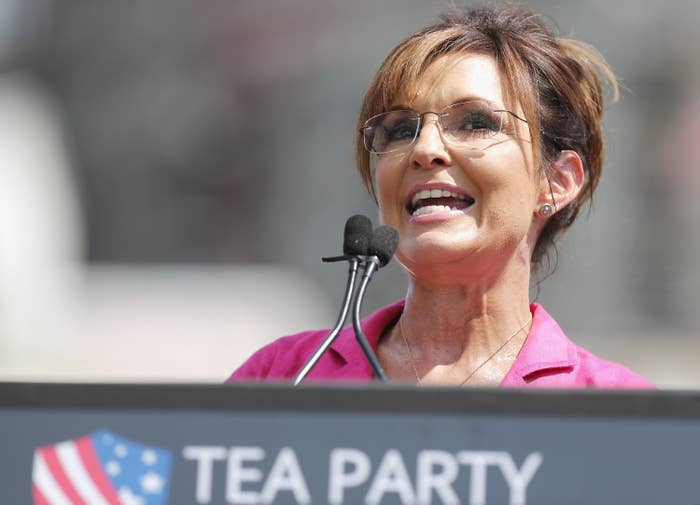 Track Palin was arrested in Alaska on Jan. 18 after allegedly striking his girlfriend and handling a gun while drunk.
Palin then angered a ton of people by blaming her son's alleged behavior to PTSD he suffered in the military, and linking it to President Obama's treatment of U.S. troops.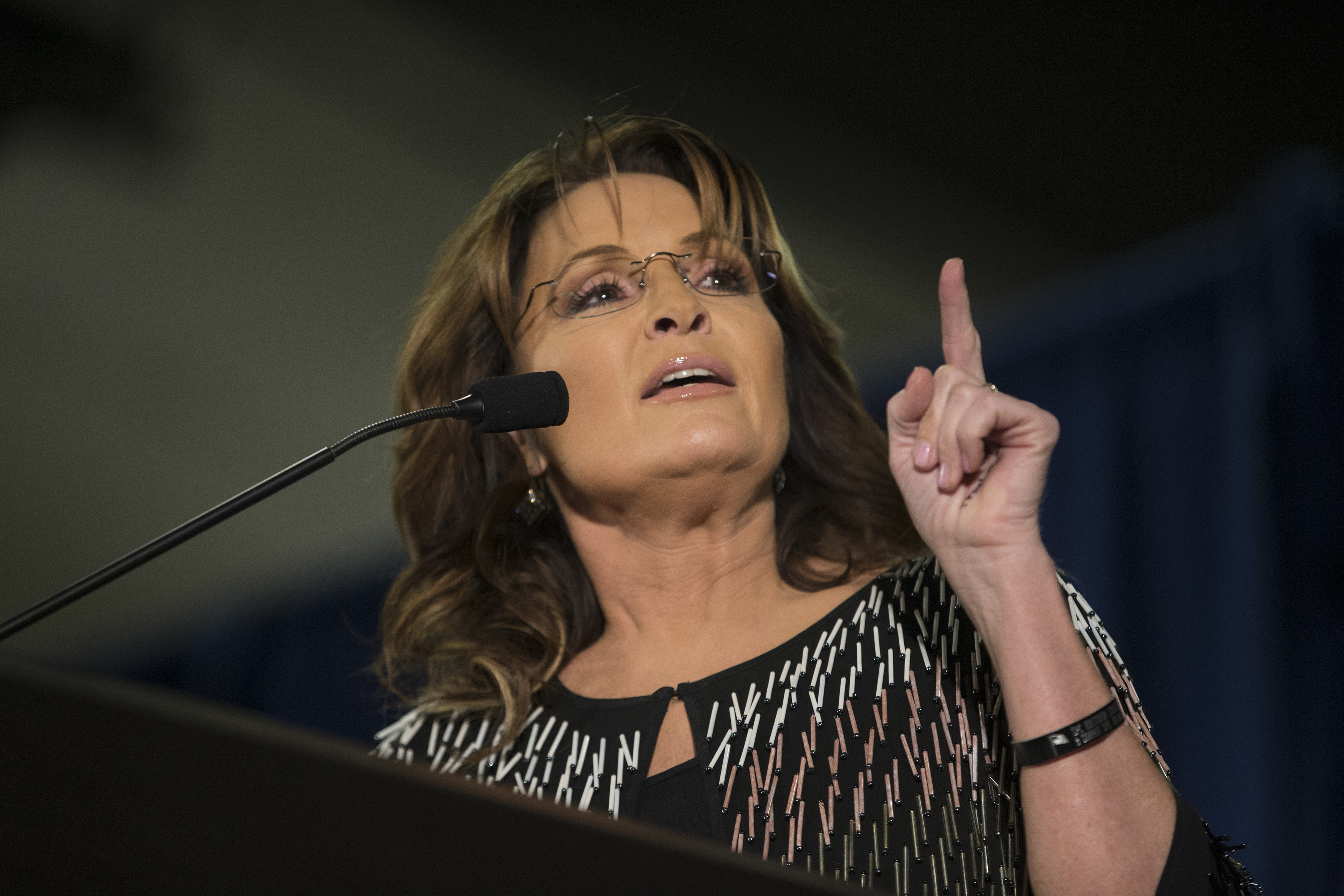 "When my own son is going through what he goes through coming back, I can certainly relate to the families who…feel these ramifications of PTSD," she said at a Jan. 20 Trump rally. "And it makes me realize more than ever it is now or never for the sake of America's finest that we have a commander-in-chief who will respect them."
She added that soldiers coming home wonder if there is "respect for what their fellow soldiers and airmen and every other member of the military so sacrificially have given to the country."
But as it turns out, Palin really doesn't want to talk about what she said, or her son's arrest. The anchors of Today found that out the hard way on Monday when their interview with Palin got really awkward after they brought up the controversy.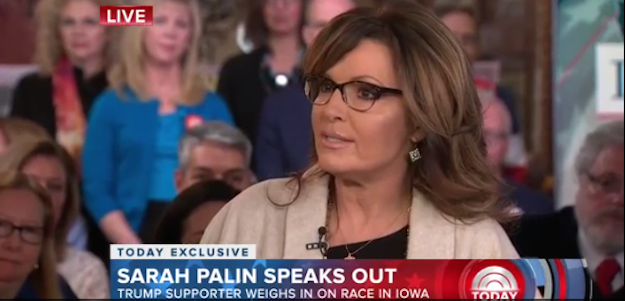 Things were going OK at first, with Palin talking about her support for Trump on the day of the Iowa Caucus.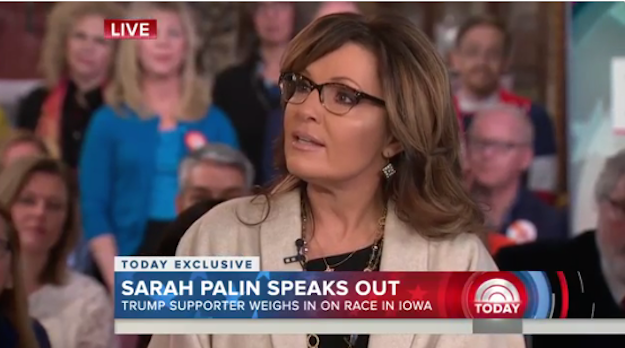 But about three minutes in, Savannah Guthrie brought up Palin's comments about Obama possibly "being to blame" for what happened. This was Palin's expression.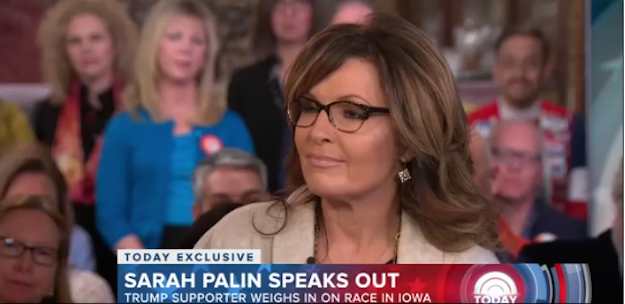 She then began to argue with Guthrie, insisting she "never" blamed Obama.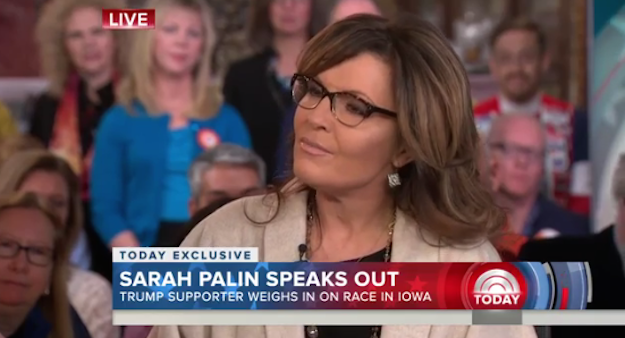 Then she kind of freaked out and said the anchors had promised she wouldn't have to talk about her kids on the show.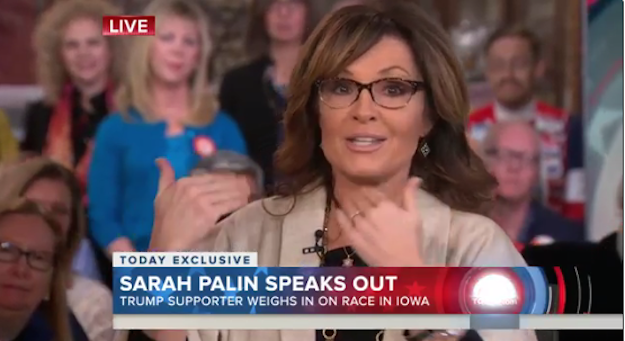 "But, as things go in the world of media, you guys don't always keep your promises evidently," she snapped.
She then said she feels the military has been disrespected, but denied blaming Obama for PTSD.
When pressed by Matt Lauer if she regretted the comment, Palin snapped back, insisting she didn't say anything offensive.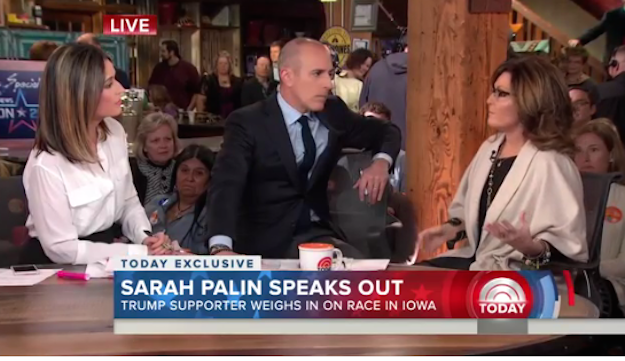 And then Lauer said they never promised to not talk about her son.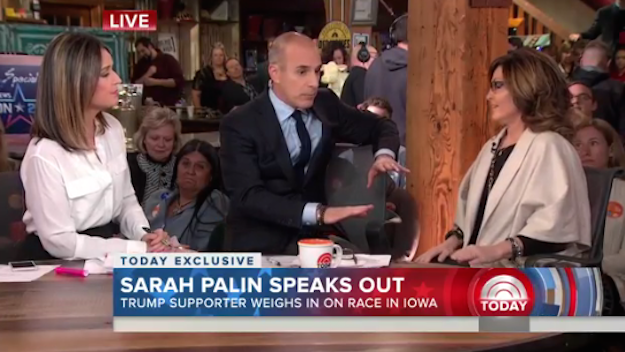 Awk awk awk.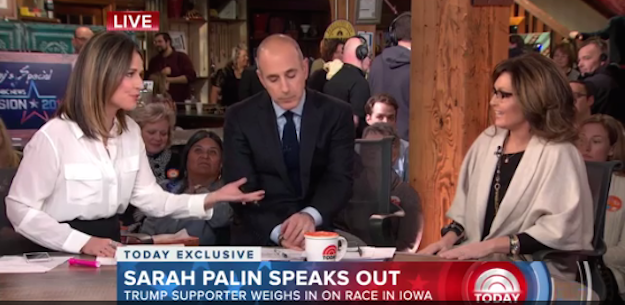 Watch the whole interview here.