A family in New Jersey has filed a lawsuit claiming they were terrorized by a stalker after buying their dream home.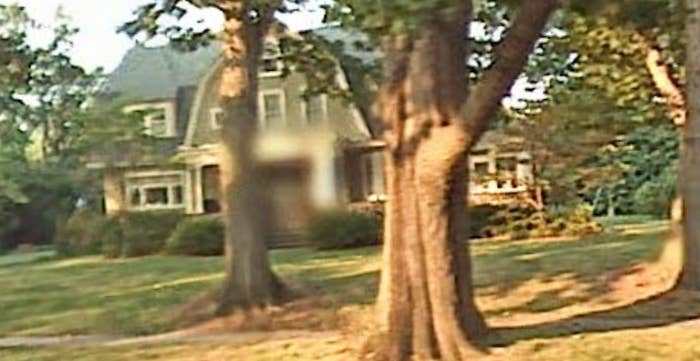 A spokesperson for the Union County Prosecutor's Office told BuzzFeed News they are investigating the alleged incident in Westfield.
The parents of three filed the lawsuit against the people who sold them the home and others earlier this month, NJ.com reported.
They claimed that they bought their home for $1.3 million in May 2014, saying it was their "dream" home.
But their joy turned to horror three days later after they received a strange letter from someone calling themselves "The Watcher."
In the letter, "The Watcher" asked them why they were at the house, and said they would "find out."
"My grandfather watched the house in the 1920s and my father watched in the 1960s. It is now my time," the person said, according to the lawsuit.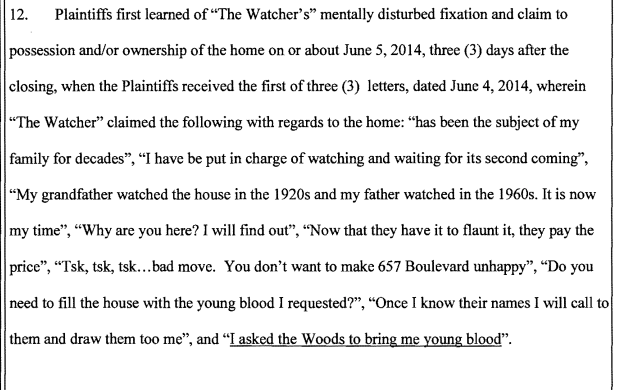 The letter allegedly became even worse. "Do you need to fill the house with the young blood I requested? Once I know their names I will call to them and draw them to me. I asked the (prior owners) to bring me young blood," it read.
According to the lawsuit, the letters kept coming. "The Watcher" claimed that they were the true owner of the house, and said they "watch and wait for the day they (sic) young blood will be mine again," NJ.com reported.
Another letter said:
Will the young bloods play in the basement. Who has the rooms facing the street? I'll know as soon as you move in. It will help me to know who is in which bedroom then I can plan better...All the windows and door in (the house) allow me to watch you and track you as you move through the house...I am in charge of (the house).
The prior owners of the home knew about the stalker and had received a letter from them days before they sold the house, the family claims.
The family who bought the house, whose names were redacted from NJ.com's report, never moved into the house because they were so afraid.
They also have been unable to sell it because potential buyers are scared to move in too.
They are suing the sellers, Chicago Title Insurance Company, and others who were involved in the sale. They are also suing "The Watcher," though they provide no identifying information for "The Watcher," according to NJ.com.
The city's mayor, Andrew Skibitsky, addressed the lawsuit in a township council meeting on Tuesday, NJ.com reported.