A Selena Gomez Stan Mocked The Death Of Demi Lovato's Dad On Twitter And It Got Really Ugly
Stan Twitter is now making fun of Gomez's kidney transplant and the terror attack in Manchester, among other things.
If you're unfamiliar, Stan Twitter is a place where superfans of artists merge to debate and chat about their faves.
It can be innocent and fun, but also nasty and dark. For example, stans of other artists have been attacking stans of Selena Gomez by making fun of her kidney transplant and accusing her of faking lupus to cover up cocaine use.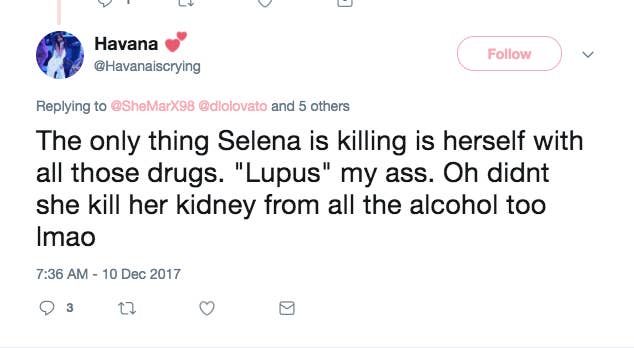 Recently, a meme took off in this corner of the internet, like this example below. "Wear black if you're the most influential artist of all time," this Kanye West stan says, showing four artists, but only Kanye in black.
Here's another example. You get the point.
Unfortunately, haters of Selena, like this Taylor Swift stan account, turned the meme into a way to make cruel jokes about Selena's kidney transplant.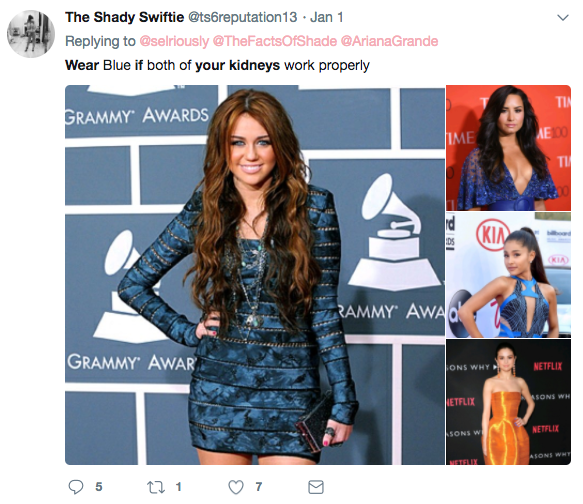 "Wear yellow if both of your kidneys are working properly."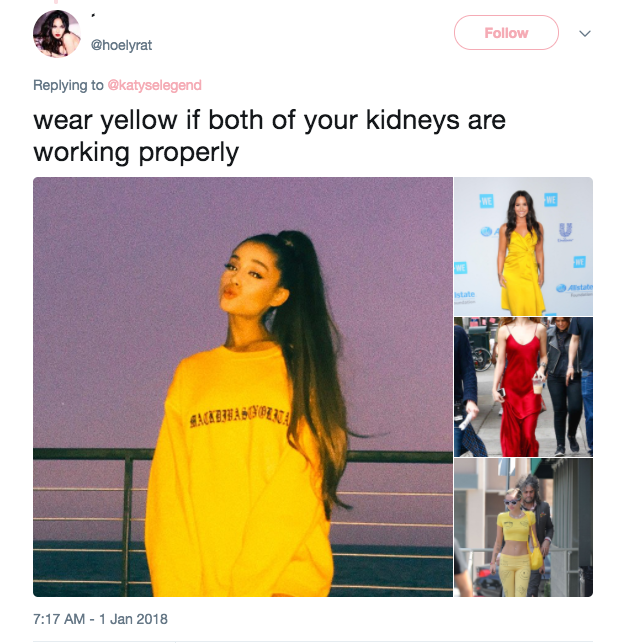 It's pretty gross, TBH!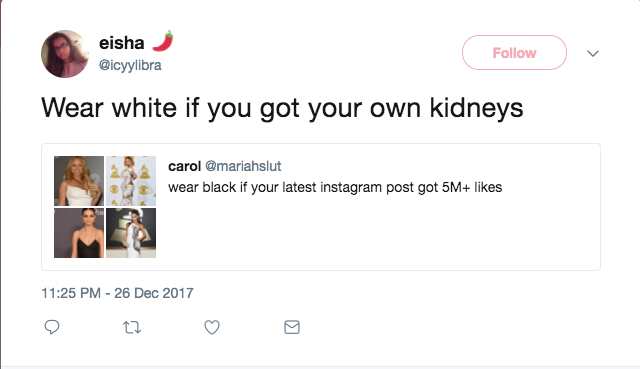 So, a stan account that claims to be "selena #1 stan" (but has 30 followers) responded with their own meme. They attacked Demi Lovato stans by mocking the death of Lovato's father.
These attacks mostly flew under the radar until Thursday, when @OceanGrownTREEZ tweeted the above example out to his more than 38,000 followers.
People began to take notice, and most were like, WTF?
Other stan accounts swiftly denounced it.
They said this stan crossed a line.
Some called the culture toxic.
However, some just continued to bash each other.
"Hypocrisy at its finest."
And some just kept bashing Selena.
Some people are calling for their community to become less cruel.

Anyway, if you didn't know this was going on, now you know!