Oklahoma Lawmakers Want To Ban AP U.S. History Classes For Being Anti-American
Instead, they want to create their own curriculum that would include speeches by Reagan and Bush, as well as the 10 Commandments.
Lawmakers in Oklahoma want to stop the state from spending money on the College Board's AP U.S. History course, because some think that the curriculum is anti-American.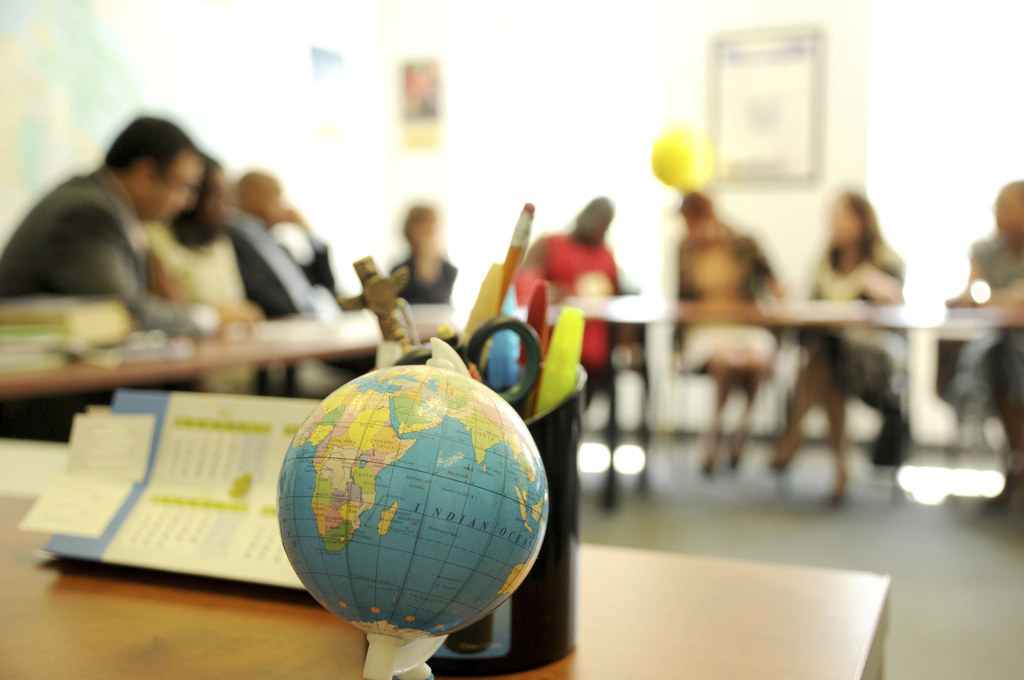 Instead, they have drafted a bill that would instruct the state board of education to create an alternative history program and test.
The bill, introduced by Republican Rep. Dan Fisher, passed the House's common education committee on Tuesday.
It instructs the state's education board to "identify and adopt a United States history program and corresponding test which school districts shall offer in lieu of the advanced placement United States history course and test."
The changes would have to be made by the 2015-2016 school year. The bill also dictates what needs to be included in the curriculum, including many of the founding documents.
Some of the other required content would include speeches given by recent Republican presidents Ronald Reagan and George W. Bush. However, it does not include any speeches from the past three Democratic presidents: Jimmy Carter, Bill Clinton, and Barack Obama.
It would also require the students to study the 10 Commandments.
One of the main arguments made for the bill during the committee hearing on the issue was that using the AP curriculum is too similar to using Common Core, the Tulsa World reported.
The legislature approved a law last year that repealed Common Core in its schools. Therefore, lawmakers said, AP courses may also violate that law.
However, some lawmakers also had problems with the AP U.S. history course itself after the College Board redesigned its curriculum last year, according to the Tulsa World.
Fisher, the bill's author, claimed that the course's curriculum "emphasizes what is bad about America" and never mentions the concept of American exceptionalism, the Tulsa World reported.
"[The course] trades an emphasis on America's founding principles of Constitutional government in favor of robust analyses of gender and racial oppression and class ethnicity and the lives of marginalized people, where the emphasis on instruction is of America as a nation of oppressors and exploiters," Fisher told WTVR.
Fisher did not immediately return a request for comment from BuzzFeed News.
However, a representative from the College Board told the committee that the objections to the course were "mythology and not true," the Tulsa World reported.
John Williamson told the committee that out of the seven "learning objectives" that make up the course, three of them are consistent with American exceptionalism.
Bruce Plante, a cartoonist for the Tulsa World, also mocked the lawmakers' efforts.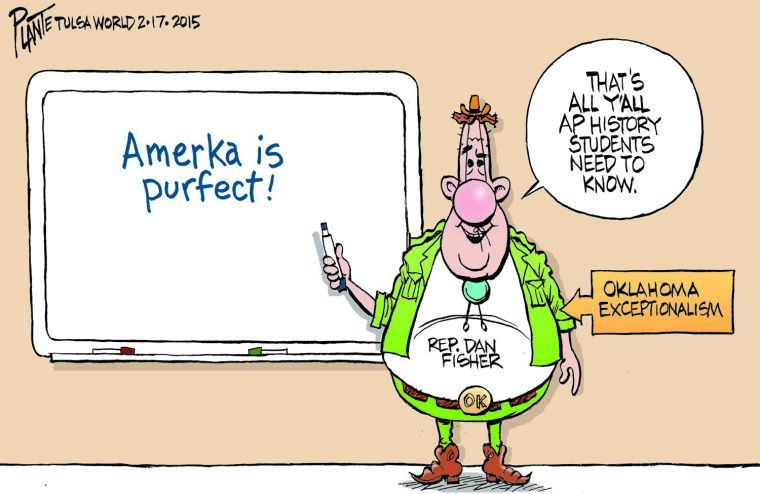 The bill passed the committee 11-4 along party lines.