The Guy Who Broke Up With His Best Friend On Facebook Has Welcomed Him Back
A true role model for world peace.
You may remember Asif Rasa Rana, the guy from Pakistan whose stone-cold Facebook announcement of his breakup with his best friend, Mudasir, went viral last month.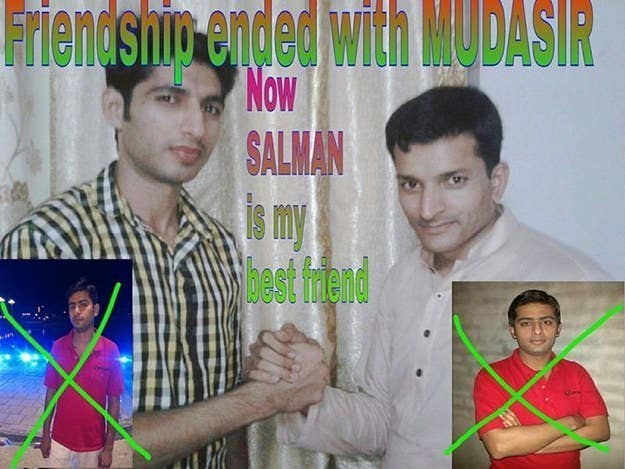 At the time, Asif told BuzzFeed News that he had to let his friendship with Mudasir die because he refused to make compromises. He said his new BFF, Salman, was simply a better friend.
"Before Salman always thought that Mudasir was best for me," Asif said. "When we — me and Mudasir — were often angry to each other, Salman always made a compromise between us, but when Salman and me were angry with each other, Mudasir never made a compromise between us."
The news of the friendship breakup spread like wildfire, and most people assumed Mudasir and Asif were done for good. Asif confirmed this by continuing to throw intense shade at Mudasir.
But on Friday, there was shocking news. Asif announced on his Facebook page that he has had a "friendship regain" with Mudasir, and he now has two best friends.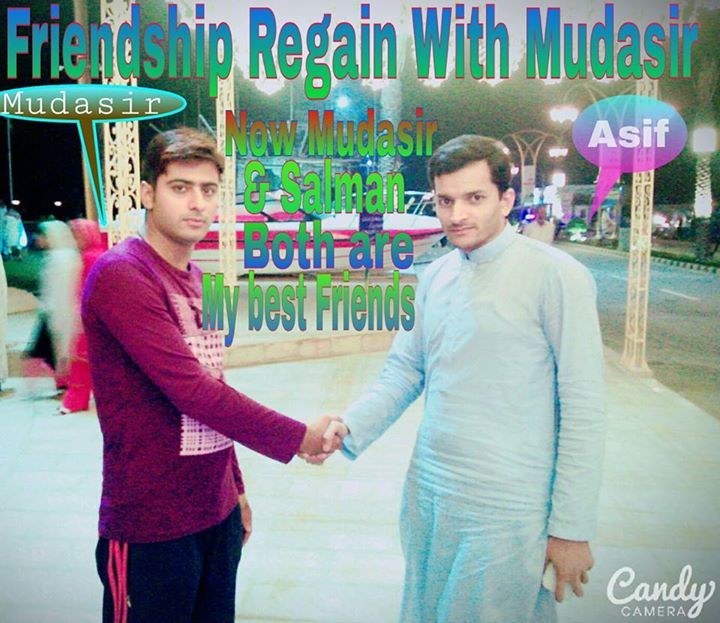 He explained that he was able to make up with Mudasir after they both swallowed their pride:
Your ego seeks conflict; it loves nothing better than to win battles for you, sadly as it wins, you often lose respect and friendships. If you wish problems to persist, keep blaming everyone and everything but yourself, for he who persistently blames and criticise only fans the flames of hatred and controversy.......so from now Mudasir Ismail Ahmed and SAlman AHmad Naqash both are my best friends .....
Mudasir also confirmed that he and Asif had reconciled.
Naturally, many people sighed with relief that the great wrong had been righted:

There was no word on how Salman feels about this development.