People Say Their Stars Have Vanished In The New Starbucks Rewards Program
There are missing stars, broken apps, and a whole lot of complaints.
A few months ago, Starbucks announced changes to its rewards program, which was met almost immediately with a ton of criticism from customers.
Under the old program, customers got one "star" per visit, therefore rewarding frequency over money spent. But the new system gives customers two "stars" for every dollar spent, meaning the company is now rewarding high spenders.
People who don't spend a lot of money at Starbucks, but who are loyal customers, were pretty pissed about the changes.
Despite the backlash, the company sent an email out to rewards program members last week informing them that the changes would occur on Tuesday.
"Any rewards you've already earned will carry over and any stars you had in your account will be multiplied by 11 to reflect the program change," the company said.
"I'm thinking the change in the @starbucksgold app and program will be their demise. I know, I am 1 of them closing and deactivating my acct!" one person wrote.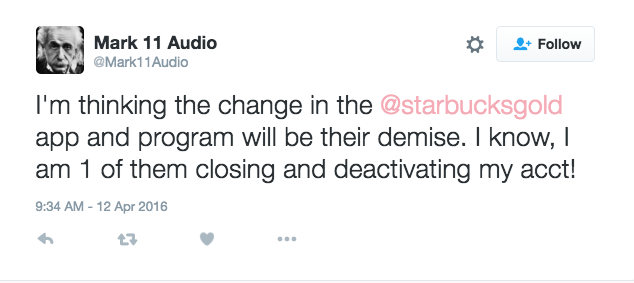 In addition to the general dissatisfaction with the new program, many customers complained that the app update was causing them issues.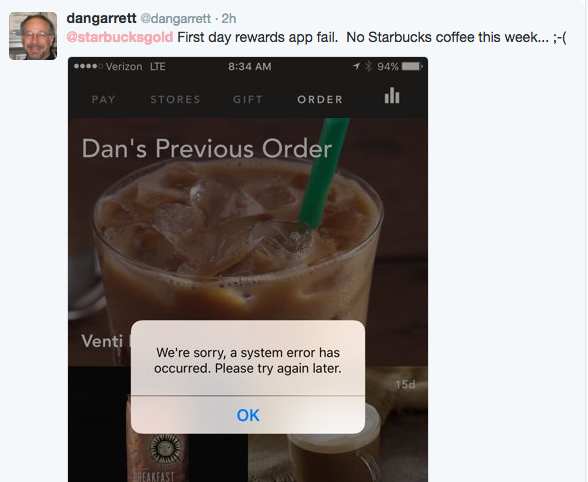 Others saw their "gold status" vanish before their eyes, or be cut short.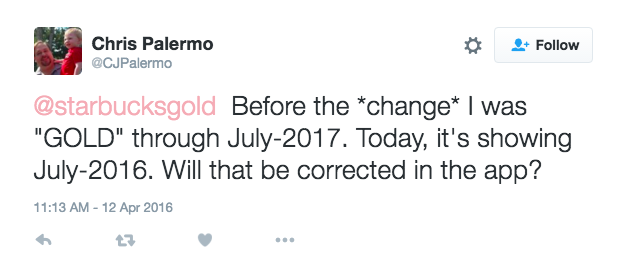 "Cries all my Starbucks stars and rewards erased after update. Should've told people this would happen before hand," one woman wrote.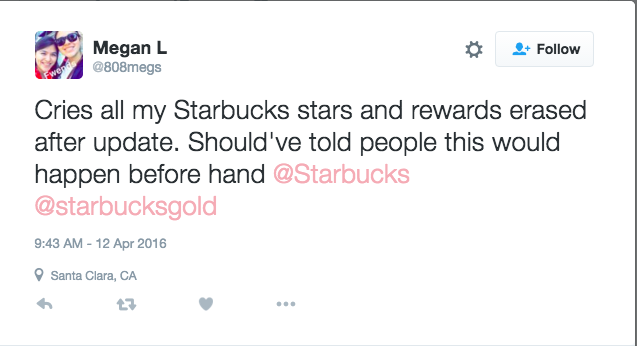 Other people said they couldn't log in at all.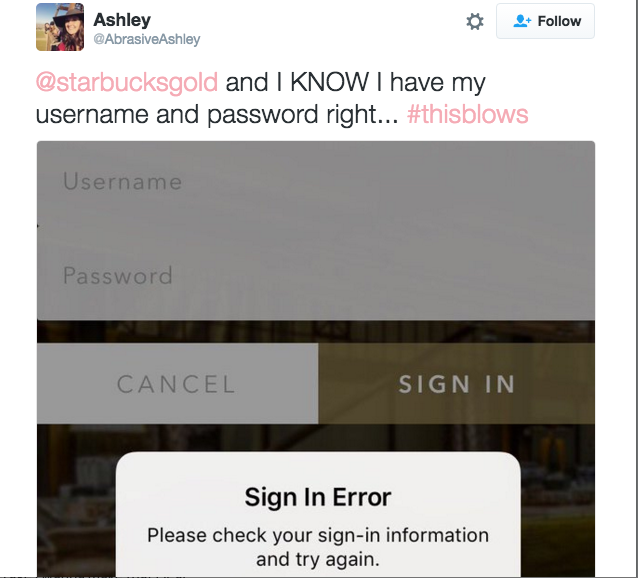 "Got to love when you can't even log into your @starbucksgold app. Looks like I'm not going today," one sad coffee lover fumed.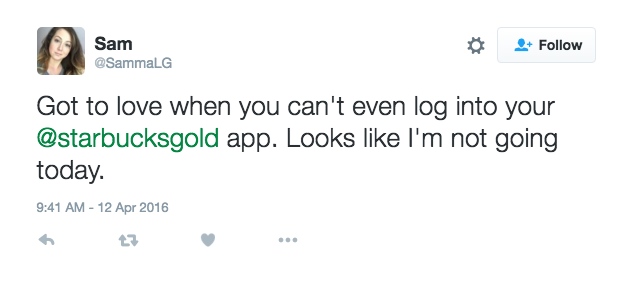 A spokesperson for Starbucks told BuzzFeed News the vanishing stars are just growing pains, and customers should see their stars returned soon:
This is a phased approach and we notified customers that this could result in slower app functionality and some customers seeing a delay in the technology where their account information and stars are not populating in the app. We expect this to be resolved soon and are keeping track of everything in the meantime so once the customer's account transfers to the new system, all of their transactions will be accounted for and the stars and rewards will be visible and allocated appropriately.
And some people are loving the new program, including the two top commenters on Starbucks' video announcing the changes.