The iconic "baby name" blogger and influencer McKinli Hatch is going viral again with a new, updated version of her timeless meme: this time featuring a furry friend.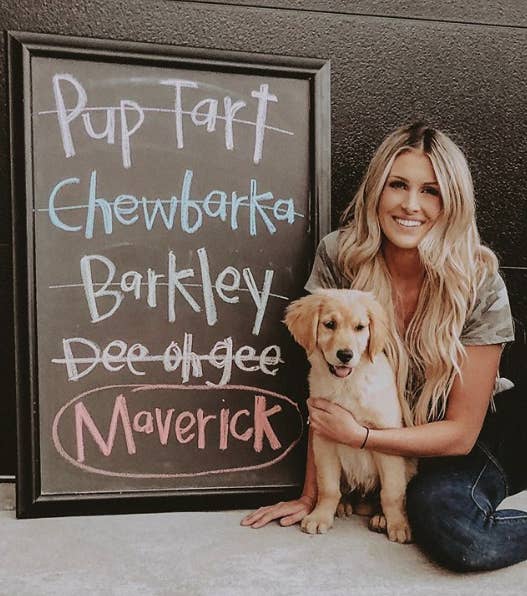 If you have no idea who I'm talking about, this photo should jog your memory.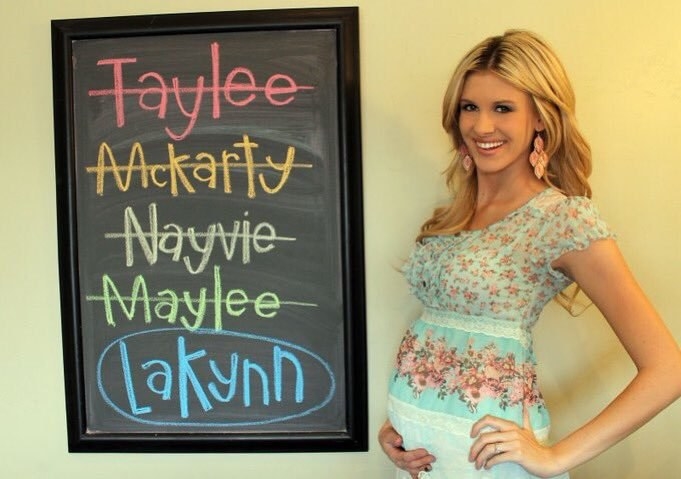 In 2012, Hatch posted the above photo to her blog, Mommy's Little Sunshine, to announce she and her husband, Devan, had chosen a name for their second child.
Hatch told BuzzFeed News the photo went viral pretty quickly and its momentum hasn't stopped for seven years.
"At first, I was a little surprised how much attention it was getting and just how creative people can get with [the memes]," she said.

In the years since, Hatch said she has seen memes featuring "Khloé Kardashian's face photoshopped on mine, things Trump has said photoshopped on the board, people claiming I don't vaccinate my kids, rude ones, and even a few, well, weird ones."
Hatch has a good sense of humor about the whole thing.
"Some of the memes, and even comments on the memes, are pretty funny and I can laugh along with them," she said.

Sometimes people write mean comments about her baby name choices, but Hatch said she lets them roll off her shoulders. Her philosophy has always been "other people's opinion of me (or my choices) is really none of my business."
"Some people will like the name selection and some won't, but either way I love my children's names that I chose and that is really all that matters," she said.
By the way, Laikynn (they ended up changing the spelling) is now 7 and all grown up. Here she is with her mom.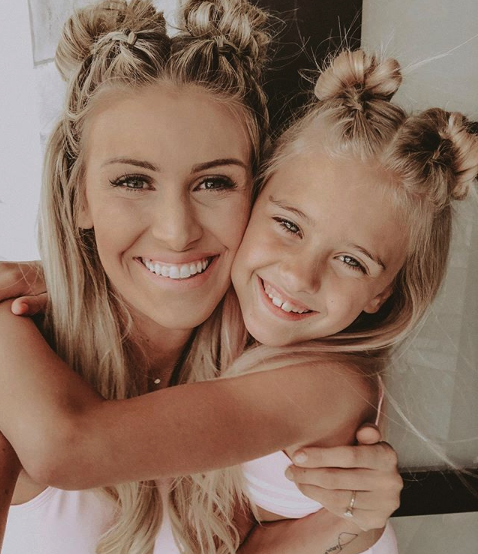 Since Laikynn's birth, the couple has had two more boys, Tatum, 2, and Madden, 11 months. They also have an older son, Titan, who is 10.
Hatch re-created the "chalkboard meme" for Tatum's name reveal, but it didn't go as viral. Madden didn't have one because the couple chose to find out his gender at birth.
In the past few months, Hatch said she has noticed the chalkboard meme growing again in intensity, saying she gets tagged in new ones almost weekly.
When the couple adopted their puppy, Hatch said she got messages asking what his name was. So, she decided to re-create the meme for kicks.
"I assume most people were being a little facetious when asking the question, so I figured I better ask the internet if I made the right choice since they were so concerned about my previous name selections," she said.

Fans of the meme loved it, and it soon went viral on Twitter.
While Hatch doesn't mind engaging with the meme, she said Laikynn has no idea what her name spawned on the internet, and she hopes to keep it that way as long as she can.
"I don't plan on showing her it or introducing her into the social media world for a while," she said. "I want to raise a strong, confident girl who doesn't need to be validated by others' opinions or torn down by the internet. We all know there is too much of that going on right now."