This is Katie, an 18-year-old from the UK.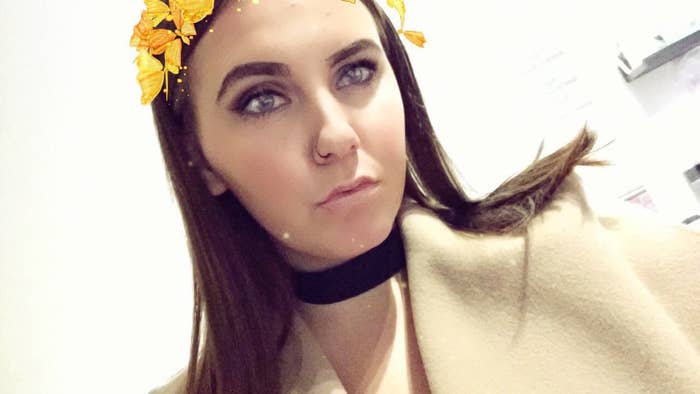 Katie told BuzzFeed News that she is super close with her mom and they are "best friends."
"We tend to joke around a lot together," she said.
Sometimes when Katie's mom is out and about, she will see clothes that she thinks her daughter will like and buys them for her.
"I wouldn't say she buys me things a lot," Katie said. "But if she sees something while shopping and she thinks I'd like it she would get me it, which is sweet."
So when Katie's mom spotted a gold shirt from Vivienne Westwood that she thought had a cool design, she decided to grab it for her daughter. However, she didn't take too close of a look at the...uh...pattern.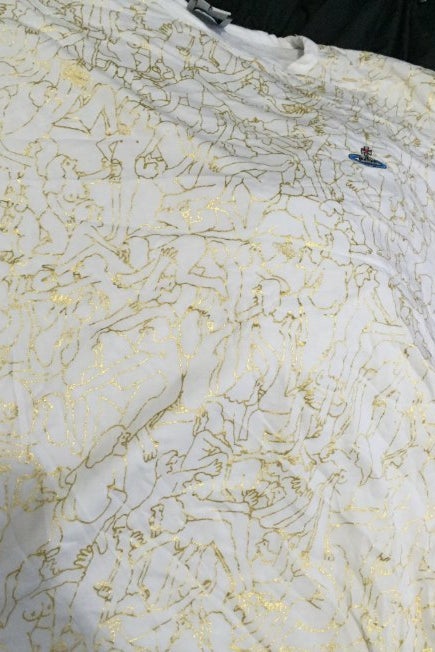 Yep, that's def people having sex. It appears to be this shirt, which is actually for men and retails for £48.30.
Katie said she immediately noticed the pattern, and thought it was hilarious. She decided to share it on Twitter with her friends, and it since has been retweeted more than 2,000 times.
Everyone thought it was pretty funny.
They really couldn't handle it.
Some analyzed the print further and found more WTF things, like a wayward dog?
And others said they had the same struggle. "I have this exact top in black and can never wear it anywhere," one said.
Katie said she has been shocked to see her tweet go viral, and she wasn't expecting more than five likes.
As for her mom, she has a sense of humor about the whole thing too.
"She's finding it hilarious," Katie said.
She added that she is definitely planning on wearing the now-famous shirt, and even snapped a photo of herself wearing it for Twitter. Looks good, tbh.