People on Twitter are going completely nuts bashing Hofstra students on Twitter over a sign that was reported to be a "trigger warning" about the debate. The only problem is the sign is actually outside a different event.
One of the first people to report on the sign was Tony Aiello of CBS New York.
Aiello wrote on Twitter that he spotted the sign inside the student center.
"I guess these are common now on college campuses?" he wrote.
Many people mistakenly read Aiello's tweet to mean that the sign was warning students against watching the debate. They soon descended with mockery.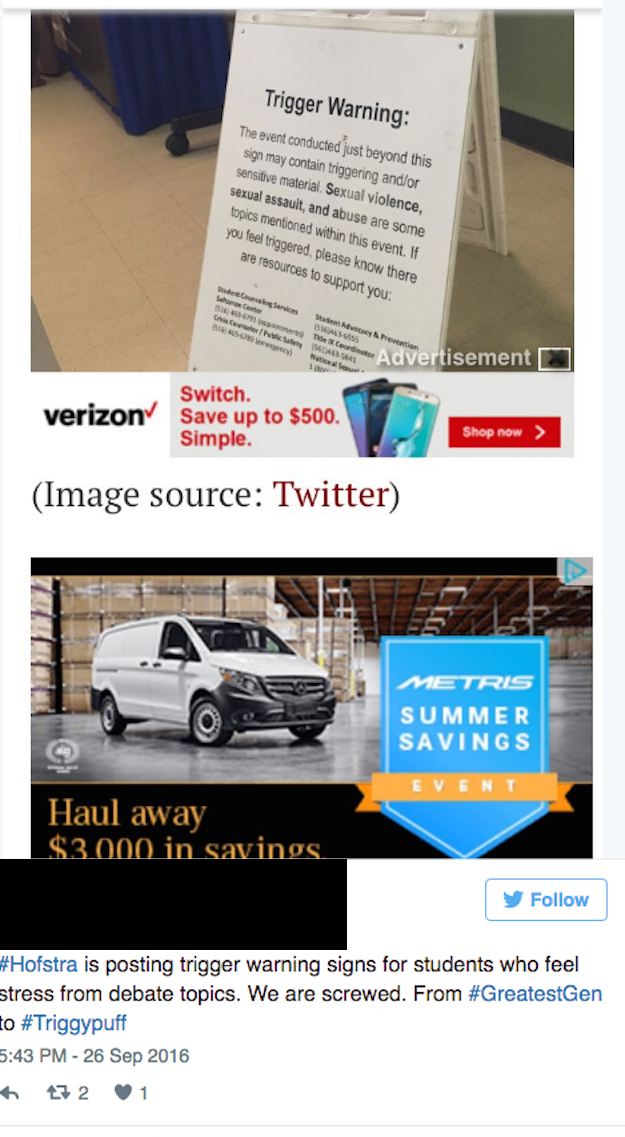 Aiello later clarified that the sign wasn't for the debate, but many didn't listen.
The rumor only grew bigger when the Drudge Report linked out to a story claiming the sign was for the debate.
People had a lot of opinions about this and made their voices heard!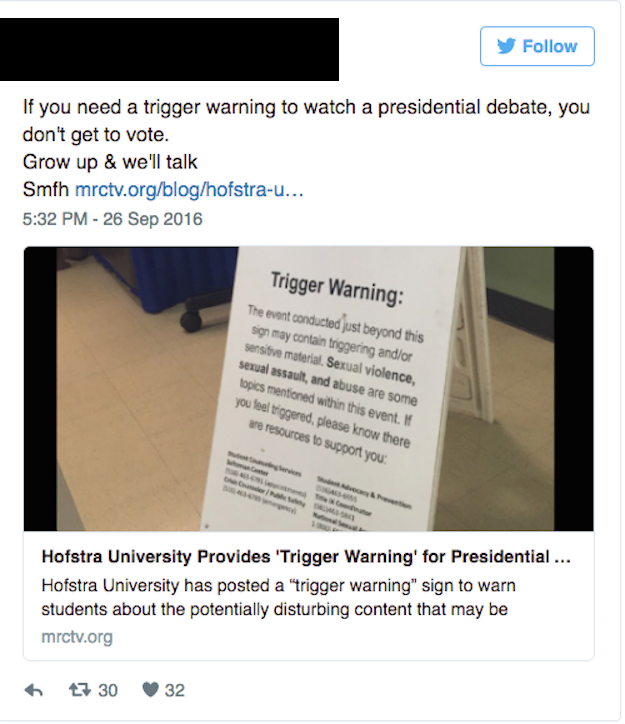 They blamed "young people."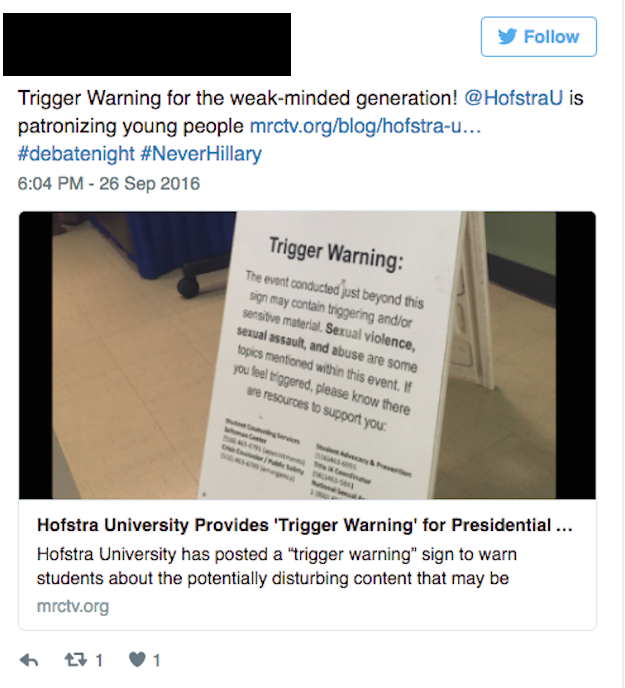 And said it was "sad."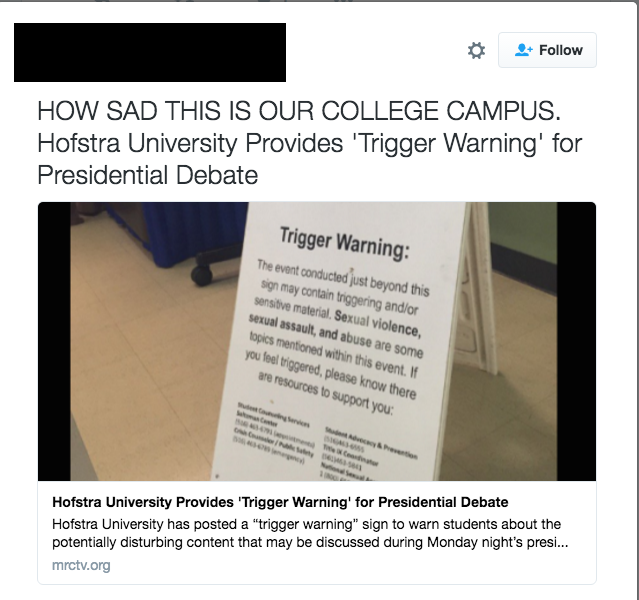 "Wait until the Donald steps on the [stage]," one person wrote.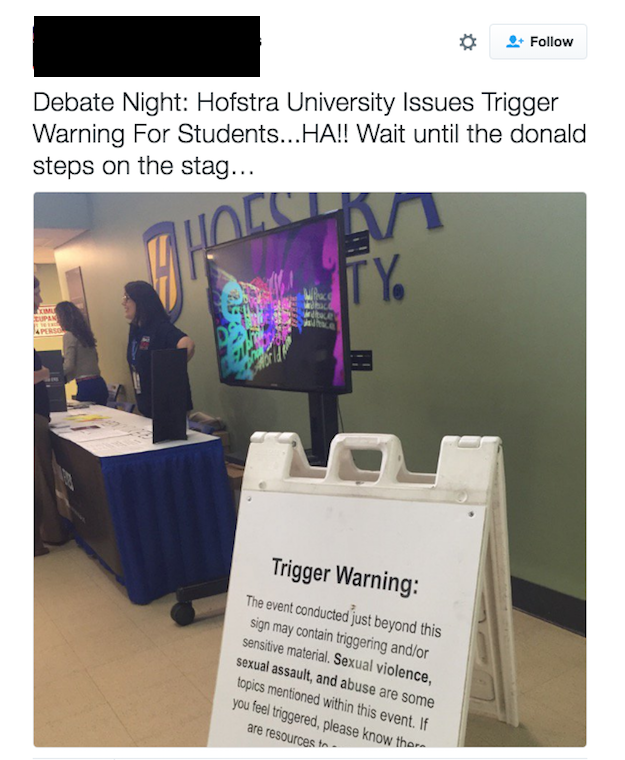 The warning is actually stationed outside of MTV's "Open Your Eyes" event.
The event is a virtual reality event that hopes to inspire students to speak out about issues that matter to them.
"We've brought together over a dozen artists to express the issues they're most passionate about, from climate change and gun violence to social justice and beyond, using virtual reality," the event's website states.
It adds: "We invite you to step inside the art and open your eyes to the ways you can make real change."
Some of the event's exhibits include gun violence, sexual harassment, and racial injustice. The warning is trying to warn students about those aspects of the show, a Hofstra spokeswoman told BuzzFeed News.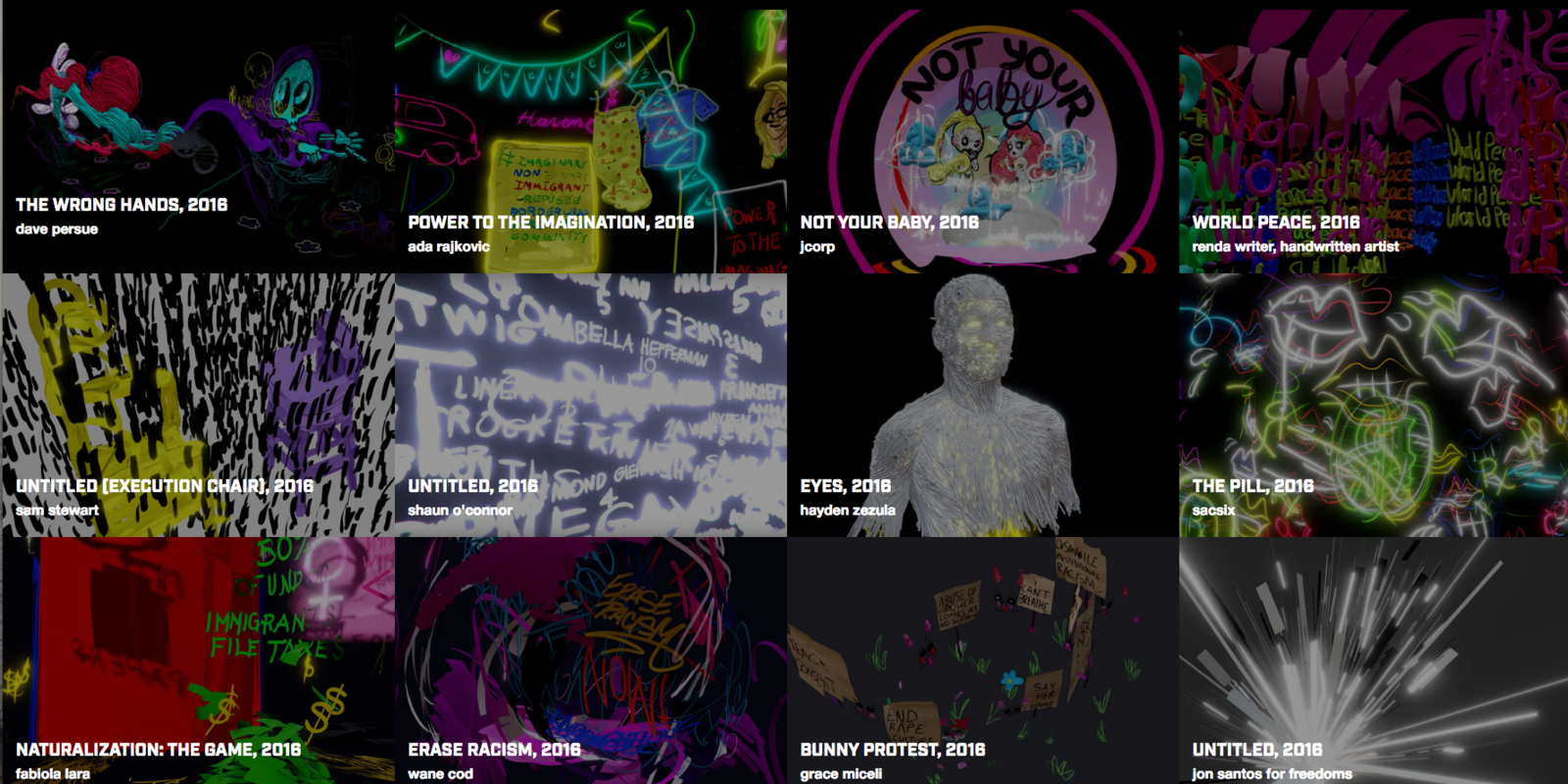 "The warning was posted at an art exhibit by MTVu designed to challenge students to think about and examine their views on a wide range of issues," Karla Schuster. "Because the exhibit included content about victims of gun violence, the trigger warning was posted at the entrance."
BuzzFeed News has contacted MTV for more on the event.
BuzzFeed News' Kyle Blaine contributed to this report.