A dog from the Netherlands has won over the hearts of people worldwide after his owner posted a video of him trying to eat the "bone" on the bottom of his water bowl.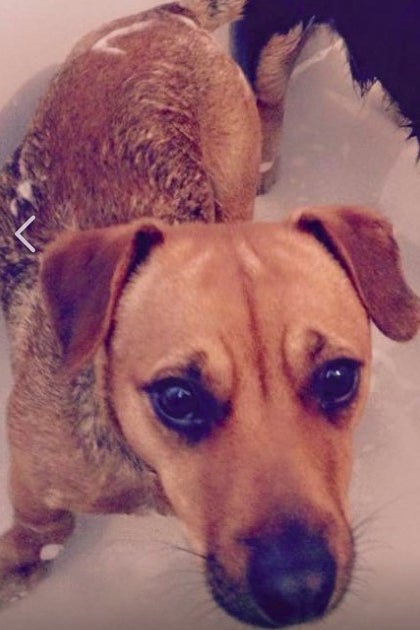 Silke Caproens posted the video of her pup, Quick, trying to bite the bottom of his bowl, captioning it, "that bone!" It has since been viewed on Facebook more than 90 million times.
The video also made its way to Twitter, where people fell head over heels for the thirsty pooch.
They called it "devastatingly adorable."
"Just watched that video of the dog thinking the picture of a bone in his water bowl is real and it made ma day like 600000 times better," one person said.
Other people found in relatable.
"Low key that's me trying to get my life together," one person said.
Caproens said on Facebook that Quick is enjoying his newfound fame.
"Our superstar Quick enjoying all the likes, shares and comments on his video," she wrote.
Love dogs? Sign up for our "Dog a Day" newsletter and we'll send you an adorable pup every day!
If you can't see the signup box above, just go here to sign up for BuzzFeed's "Dog a Day" newsletter!