It's almost Halloween, so all the ~trendy~ stores are rolling out their spooky but sexy holiday swag.
Asos is no exception, but one of its Halloween offerings is giving people pause. It is being sold as a "dripping blood" choker, but it looks like...something else?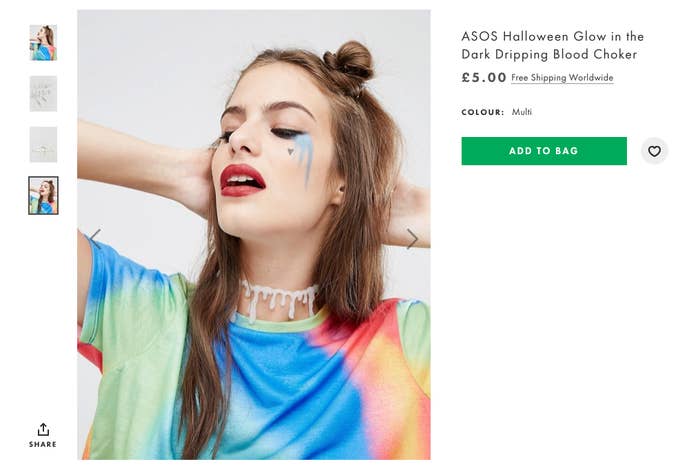 An image of the choker was posted on Reddit earlier this week, and people had a lot of really clever jokes.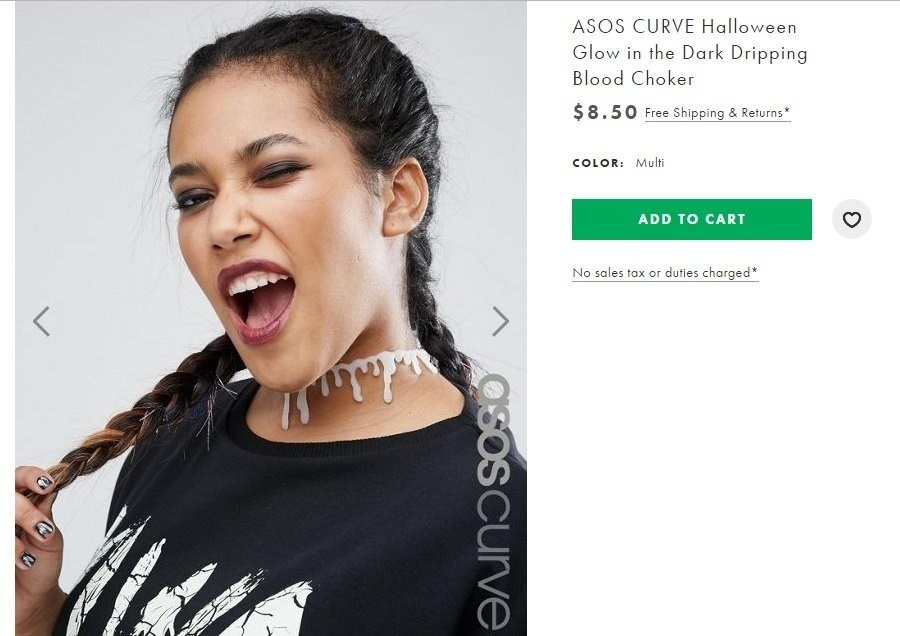 It then spread to social media, where people alternately thought 😳 and 😝.
Everyone is a little confused.
Some people were subtle.
Others not so much.
BuzzFeed News has undoubtedly annoyed the Asos PR team by asking them for comment on this story.