Tropical Storm Harvey walloped Texas over the weekend, and hit Houston especially hard. The city is now experiencing catastrophic flooding, which the National Weather Service says is unprecedented.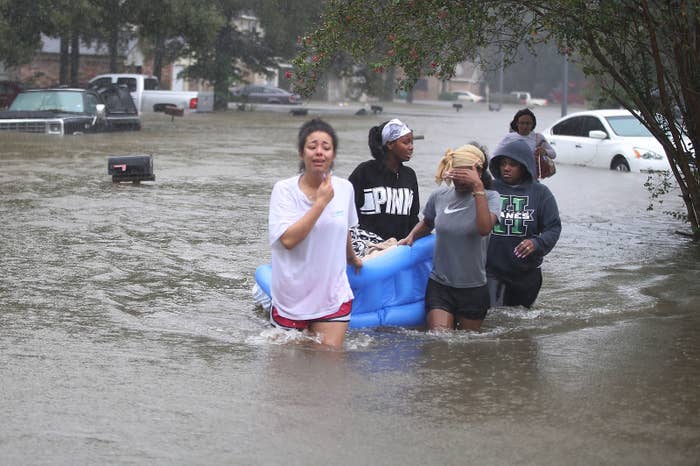 Amid the devastation, Texans are tweeting out heartwarming moments from the storm, saying they are prouder than ever to be Texan.
They said that it was amazing how their state was coming together to help one another during the crisis.
Especially those heroes helping people out on their own.
"Other states wonder why is Texas love Texas SO much; this is why we are so proud to be Texan."
"Water & damage all around us & yet we still stand strong together. SO incredibly proud to be a Texan."
Texans shouted out local businesses who were opening their doors to those who needed them.
"Other states never understanding why Texans are so damn proud to be Texan....this is why."
Some said that with all the bad news in the world, it was nice to see neighbors and the state as a whole coming together.
"I'm so proud, This is so Texan. Texas got Texas!"
People were really stepping up, and their fellow Texans were proud.
"Even amidst the devastation, how folks are pitching in, first responders and civilians alike, makes me proud to be a Texan."
Other people shared some more humorous things that made the response to the disaster very uniquely Texan.
Texas hospitality was in full effect.
And people got super ingenious.
God bless Texas!
CORRECTION
An earlier version of this post contained a photo that was not from Tropical Storm Harvey and has been removed.