Like many college students, 19-year-old Daniel is always trying to find ways to save money.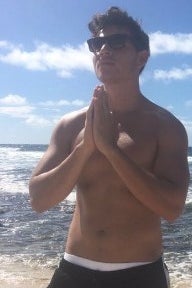 Daniel, a community college student and stand-up comic from Los Angeles, told BuzzFeed News he is "notorious" for wasting money on the "dumbest things."
"I once spent, like, $30 on pineapples," he said.
Recently, Daniel lost his job and money has been tighter than usual. So he came up with an incredible hack to keep himself from wasting money on things he doesn't need.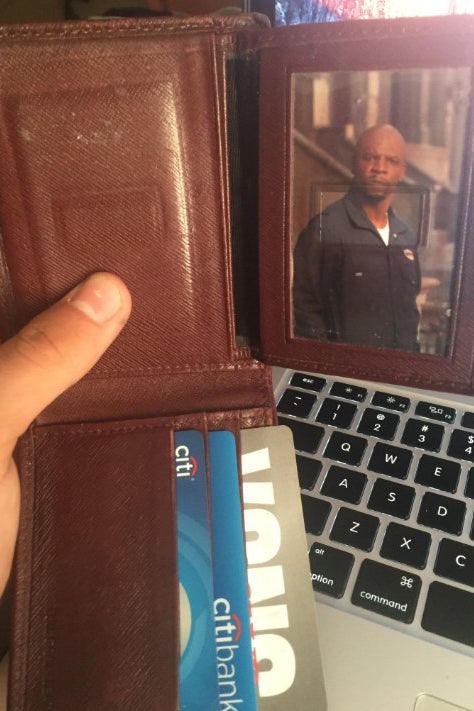 Yep, that's a photo of Terry Crews, making sure no funny business is going down in his wallet.
Daniel said he got the idea after he lost his ID a few days ago.
"I was thinking, 'What I should put there?'" he said. "And I thought I should start saving money since I don't have a job, and who's a better financial advisor than Terry Crews?"
Crews is well-known for his role as dad Julius on Everyone Hates Chris, who was known for being very frugal.
He said he really has been carrying it around in his wallet to help him make better financial decisions.
Daniel decided to share his idea on Twitter, where people totally loved it. His photos have since been retweeted 120,000 times in a day.
Daniel said he decided to share it because he thought a lot of people would enjoy the photos.
"I thought it would be pretty funny and a lot of people would be like, damn that's actually a really good idea," he said.
People were really into the idea.
They also suggested it to their friends who also may have made some questionable purchases.
Others said Crews may be able to help keep them on task in other areas of their life.
He is an inspiration to us all.
As for Daniel, he is taking his new Twitter fame in stride.
"I'm out here helping people make better financial decisions," he said. "I'm all about giving back to the community."