A Texas teenager is getting support from across the nation after he was arrested because he brought a homemade clock to school that his teachers thought was a "hoax bomb."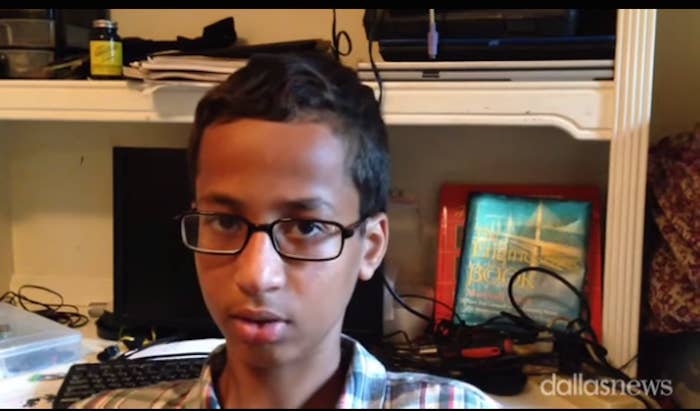 Since Ahmed Mohamed's story made national news, thousands of people have been showing their support for him on social media using the hashtag #IStandWithAhmed.
His supporters include some pretty influential figures in science, entertainment, and politics. Astronaut Chris Hadfield even invited him to a science show in Toronto.
He also received several messages of support from engineers at NASA, like JPL's "Mohawk Guy" Bobak Ferdowsi.
Other JPL engineers said they would be happy to have his skills on their team.
He also has his pick of internships, from Twitter...
To Reddit.
He was invited to a hackers conference...
Google's science fair...
And to Facebook headquarters by Mark Zuckerberg himself...
And the White House by President Obama. NBD.
Hillary Clinton told him to "stay curious..."
While education secretary Arne Duncan had some choice words for Mohamed's teachers.
Mohamed's story was also tweeted out by celebrities like Modern Family's Ariel Winter...
And Silicon Valley's Kumail Nanjiani.
Mohamed expressed amazement for all of the support on his newly established Twitter account, saying he "didn't think people would care about a Muslim boy."