An 18-Year-Old Allegedly Killed Her Boyfriend And Apparently Posted About It On Facebook
The 18-year-old was nabbed by police a few days after allegedly stabbing her 21-year-old boyfriend to death.
An 18-year-old California woman has been arrested after allegedly stabbing her boyfriend to death and posting about it on Facebook.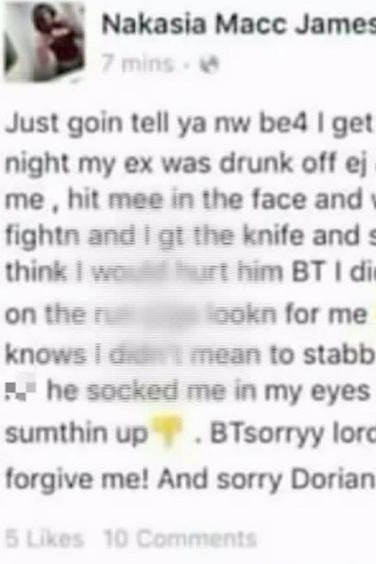 Nakasia James faces homicide charges after she was arrested in Hemet, California, on Sunday, officials said.
She was arrested after a manhunt by the San Bernardino Police Department in connection with the killing of her boyfriend.
The 21-year-old victim, identified by KTLA as Dorian Powell, was found dead in an apartment on Monday morning with stabbing injuries.
Police told KTLA they were alerted to the crime scene after someone called to report a man "who had reportedly been stabbed by his girlfriend."
KTLA also reported that an account that seems to belong to James posted about the murder shortly after the crime occurred.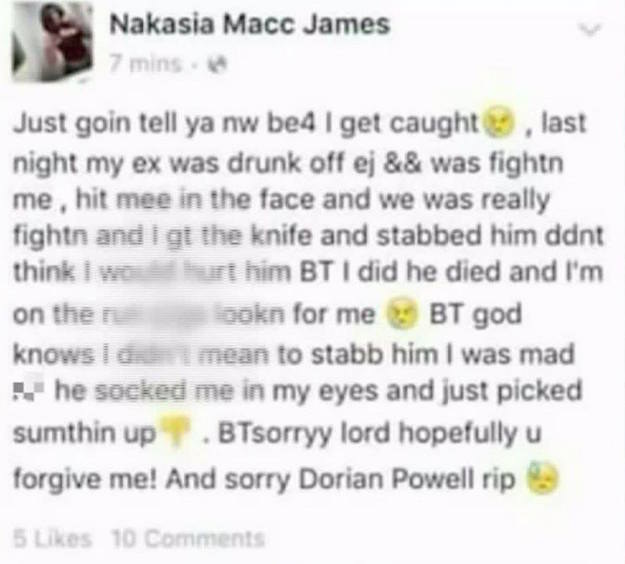 In the post, the user claims that her "ex" was drunk and "socked [her] in the eye," so she fought back with a knife. The user said she didn't mean to kill him:
Just goin tell ya nw be4 I get caught. Last night my ex was drunk off ej && was fightn me, hit mee in the face and we was really fightn and I gt the knife and stabbed him ddnt think I would hurt him BT I did he died and I'm on the run pigs lookn for me. BT god knows I didn't mean to stab him I was mad AF he socked me in my eyes and just picked sumthin up … BTsorryy lord hopefully u forgive me! And sorry Dorian Powell rip.
The post has since been deleted, but there are pictures still on the account that the user said shows her and the victim.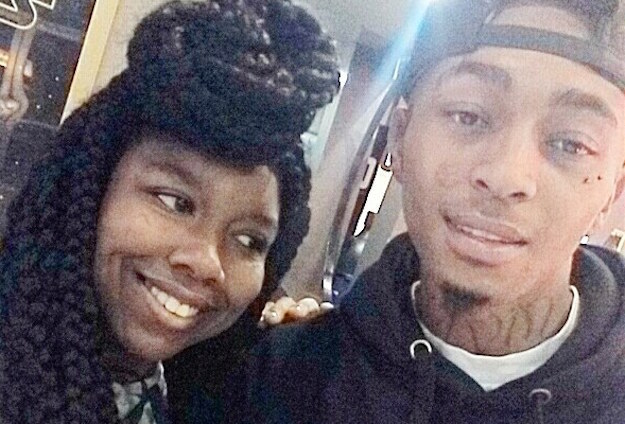 "My Babey is my everything even tho mfs be hating on our relationship," she wrote on the above photo.
The San Bernardino Police Department declined to comment on the Facebook post, according to KTLA.