This is Gabrielle Yowell, an 18-year-old from New Albany, Indiana, and her mom Lizzette. On Sunday, Gabrielle graduated from high school with her mom by her side.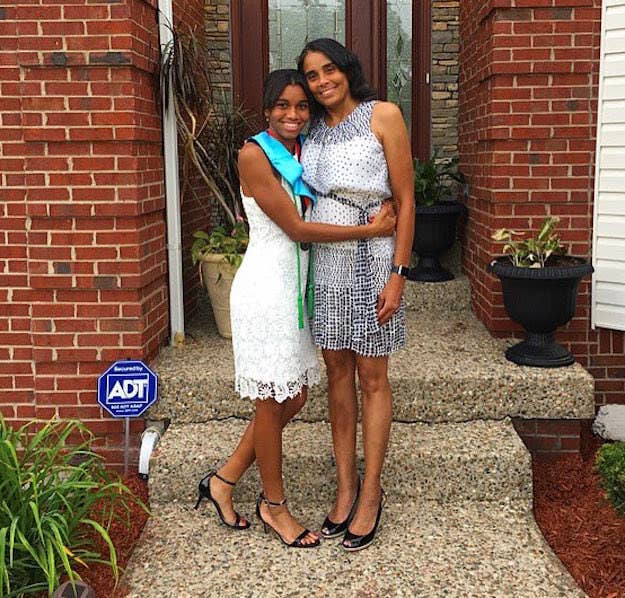 The teen and her mom's bond is so pure, it even made the front page of their local paper. Back in 2004, a photographer snapped this image of them as Lizzette picked Gabrielle up from her first day of kindergarten.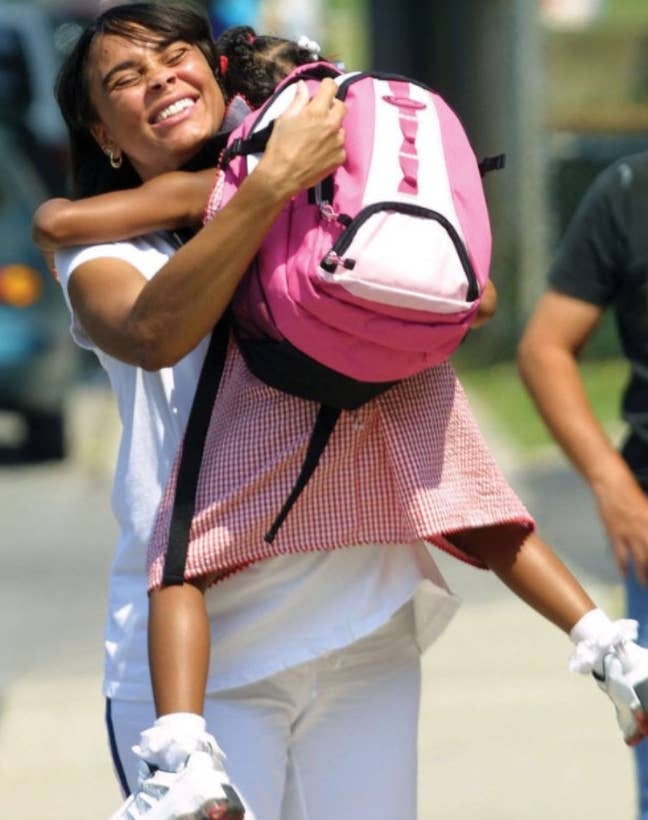 So, as Gabrielle's high school graduation approached, she had the idea to recreate the photo with her mom. Her mom was game, "in heels and everything," the teen said.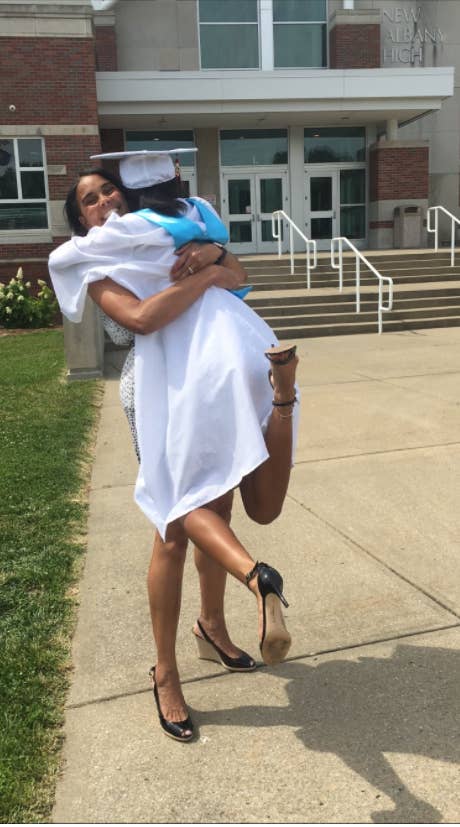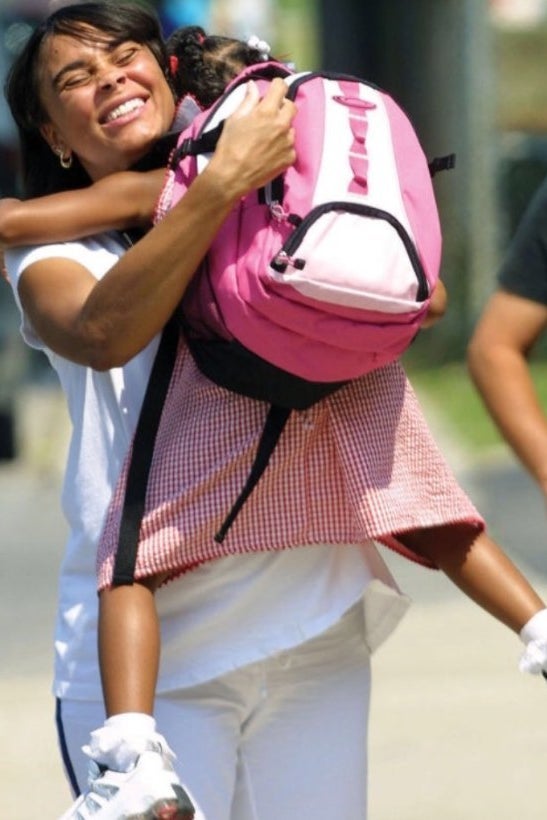 Gabrielle shared the pics side-by-side on Twitter, and they have been retweeted more than 14,000 times in a day.
People couldn't handle the cuteness.
It was 2 cute 2 handle.
"This is so beautiful. I got teary eyed. Thank you for sharing this wonderful moment."
And a lot of people were like, damn mom!
"Queens raising queens."
Gabrielle said both she and her mom have been shocked at all the responses, and are very thankful for the kind words.
"I wanted to show the genuine love that we have," she said.