People Are Complaining That Target's Website Is Keeping Them From Cyber Monday Sales
Welcome to the age of the "virtual line."
People are furious at Target after their attempts to take advantage of the store's Cyber Monday sales ended in long wait times and virtual "lines."
The trouble began Monday morning, when the retailer says it began seeing a huge influx of shoppers. This was the first year Target offered 15% off every item sitewide, and people were clearly into it.
A spokesperson for Target told BuzzFeed News that despite reports to the contrary, the site didn't crash.
She said that delays are a result of the company queuing online shoppers and putting them in a holding pattern to ensure everyone can get online.
"We are seeing a tremendous response to today's 15% off sitewide offer,"
Katie Boylan said. "The volume is already twice as high as our busiest day ever."
But many frustrated shoppers posted online that they weren't too happy about being forced to wait to access the deals.
Many people posted online they were getting a stop sign and a "please hold tight" message when they tried to take advantage of the sales.
And they were NOT pleased.
"Waiting over an hour just to check out & I'm not even buying anything holiday/ gift related. This is RIDICULOUS!" one sad shopper wrote.
But when people did access the website, they wrote that they were facing a virtual "line."
Who knew you could wait in line online?
People wrote that they waited in "line" for hours.
Some pointed out that they skipped going to the actual store for this very reason.
"This was the screen I sat in front of all morning for nothing," one sad shopper wrote. "No Target deals for me this year."
Target wasn't the only company negatively affected by an influx in Cyber Monday traffic. PayPal said it also experienced outages, as seen in a map below.
The company said in a statement to the International Business Times that the service had a "brief, intermittent interruption" early Monday, but it has since been resolved.
And clothing store H&M's website was also down for a period of time on Monday afternoon.
This isn't the first time Target has experienced some woes during the holiday shopping season.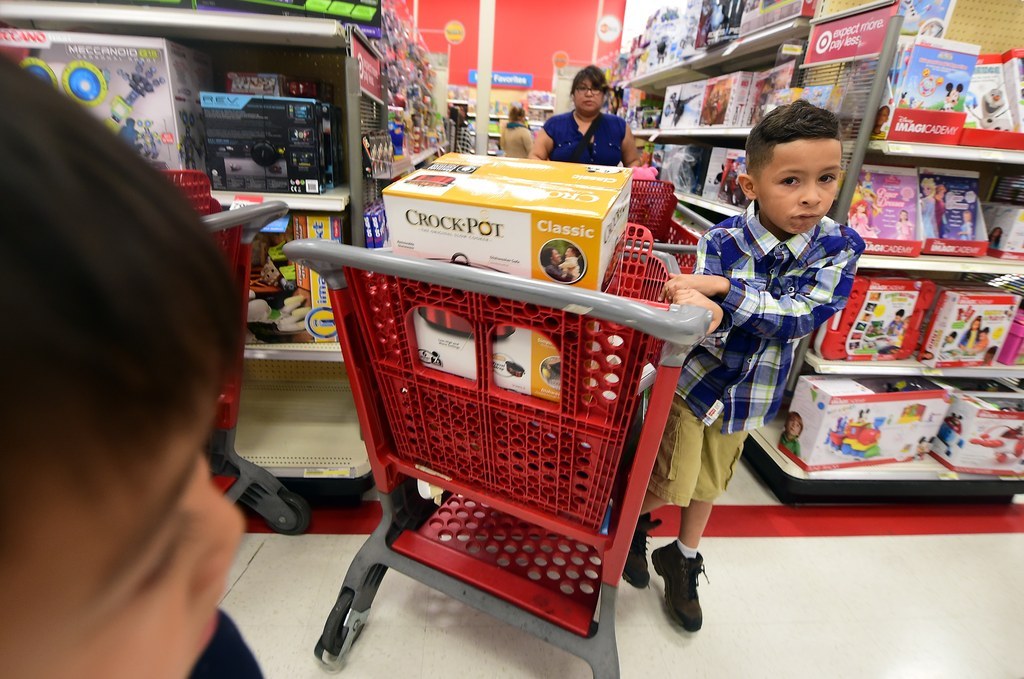 In 2013, the company was famously hacked during the holidays.
As a result of the data breach — one of the biggest in history, according to CNN Money — the financial information of 40 million people was exposed. The personal information of approximately 70 million people was also stolen.
Target agreed earlier this year to pay out $10 million to hacking victims, CNN Money reported.
Boylan said that the Target team is hoping customers will be patient with them as they deal with the huge amount of shoppers.
"We apologize to guests who experience any delays, we appreciate their patience, and encourage them to try again in a few minutes by refreshing their browser," she said.