This week, a hashtag emerged on Twitter that seemed to be inspired by the Olympic games. The hashtag #MillennialOlympicEvents had people imagining challenges that millennials would be great at.
They were really creative at first!
Aww.
So perfect!
Some people got a little more biting.
Womp womp.
I'd be great at this.
However, the hashtag was soon swarmed by people who decided to use it to insult millennials instead.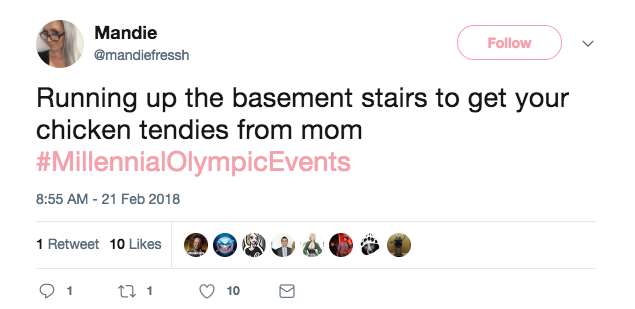 "Abortion triathlon?" Really?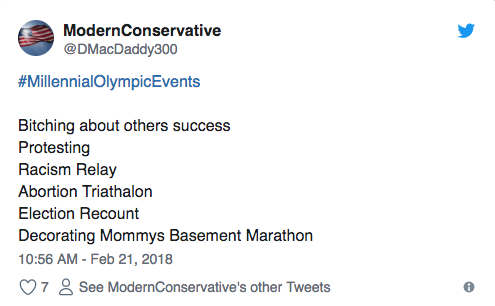 "Moving in and out of your parent's houseathon."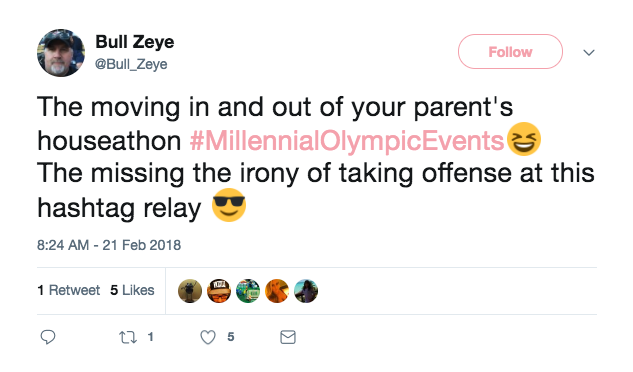 Some included images.
"Basement dwelling."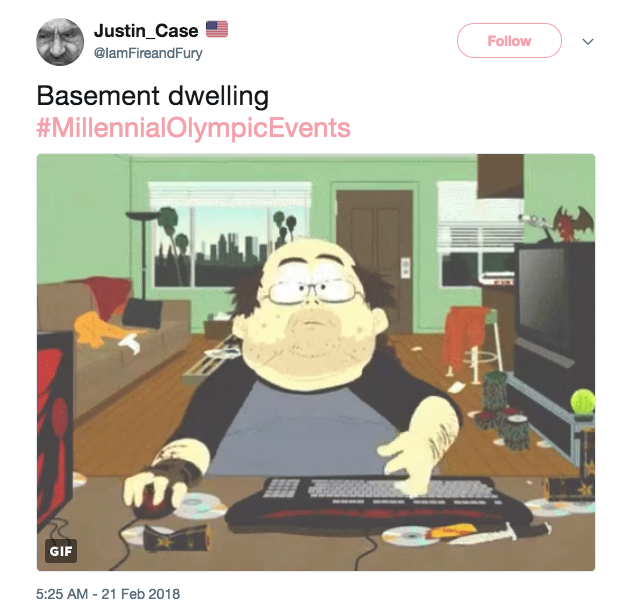 They seemed to have a lot of pent-up anger!

"Screaming" and "freeing their nipples."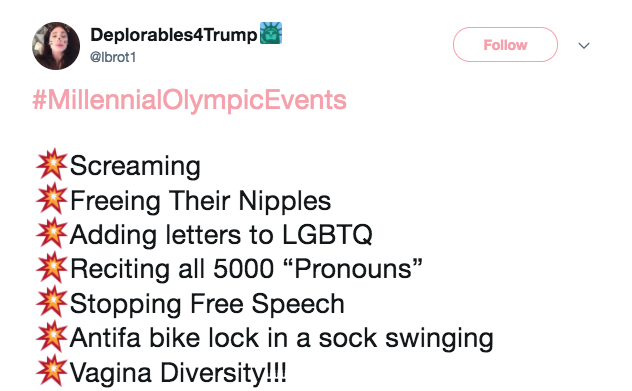 "Attack the NRA."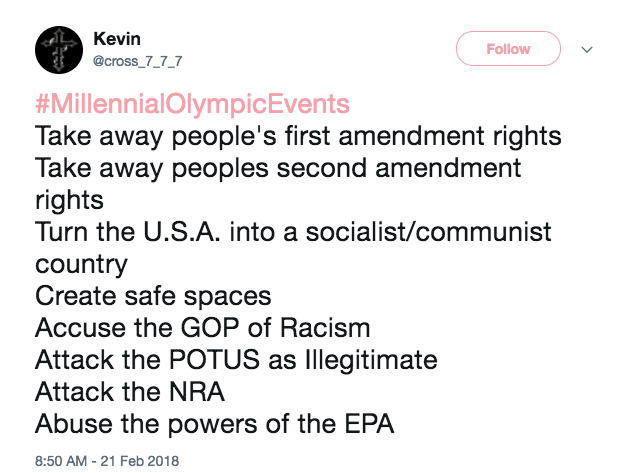 It went on and on...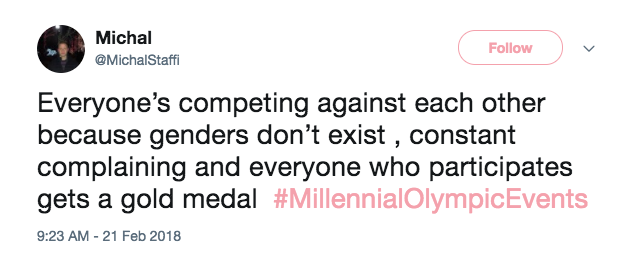 Now, pro-millennials are defending millennials against millennial haters all over a silly millennial hashtag. (It's all very confusing.)
😳
Many pointed out that, actually, a lot of Olympians are millennials, so...?
"Lay off already" was the general consensus.
America, 2018, everyone!