Vanessa and Mark are two 20-year-old college students at the University of Hawaii, Maui. They have been best friends since middle school and started dating last year.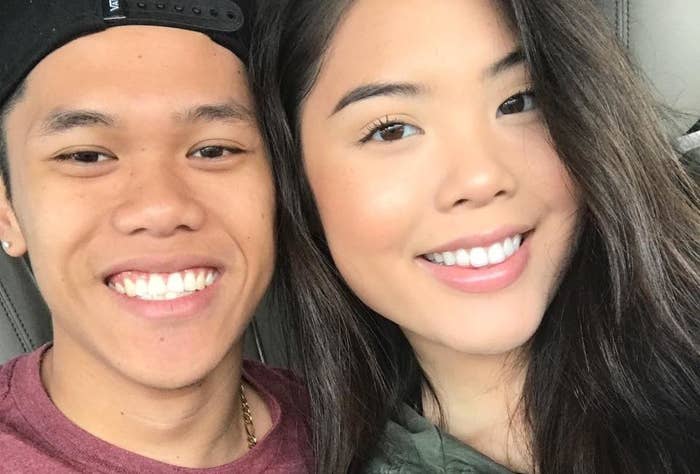 "Our relationship is all about being weird and goofy as opposed to being super romantic and lovey," Vanessa told BuzzFeed News.
This week, Vanessa was stressed with midterms and forgot to wear closed-toe shoes for her chemistry lab. Luckily, Mark was there to save the day.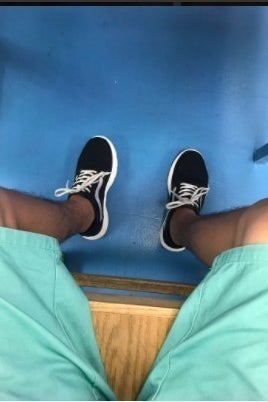 "When I realized that I wasn't wearing the proper attire (my professor is really strict on dress code), instead of driving all the way back home to get shoes, Mark insisted that I take his," she said.
She added this is pretty par for the course in their relationship.
"He's always doing things for me so that I don't have to, like carrying my backpack and laptop or walking across campus to print out our homework," she said.
Mark joked that he decided to tweet the photo because "my feet looks good in her sandals." He said he actually was just trying to be funny, and his photos totally blew up online.
People on Twitter called him the "best boyfriend ever."
And others said psh, they've already done this for their bae.
Many commented on the fact that Mark was able to fit into his girlfriend's shoes. Mark said that he just has small feet, and Vanessa added that's she's a women's size 7.5.
"I have small feet and I'm proud," Mark said.
Vanessa said the couple never expected to get so much attention from the tweet.
"Mark keeps telling everyone, 'You're speaking to a celebrity,'" she said. "So he's enjoying his 15 minutes of fame."