A model breastfed her infant daughter as she walked the runway for a Sports Illustrated fashion show last weekend in Miami, earning a ton of love on social media.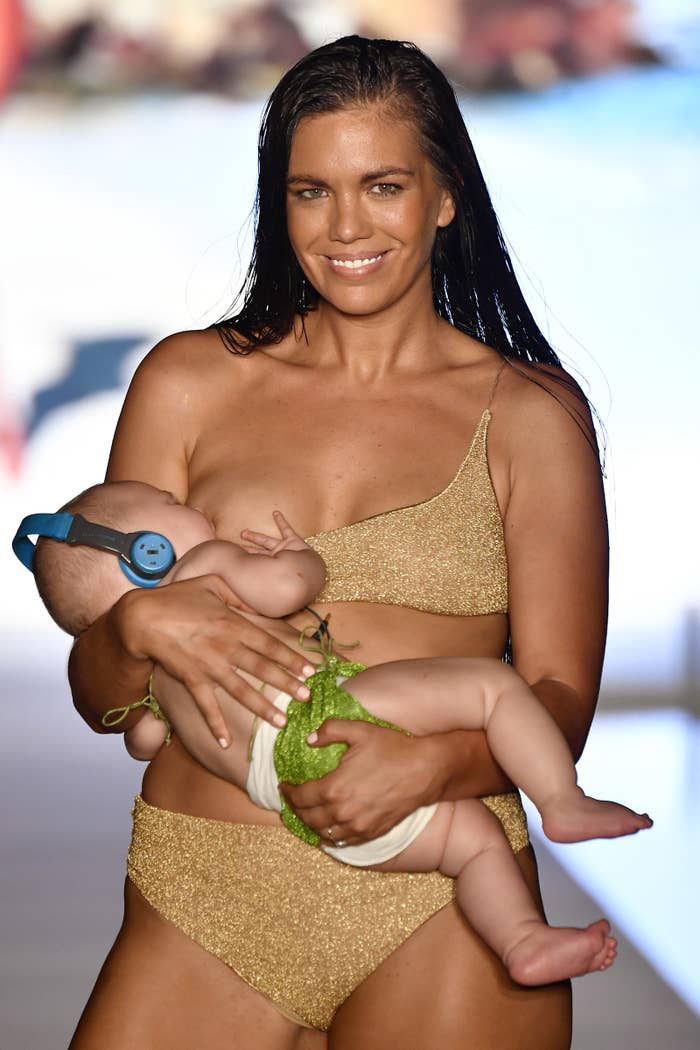 Mara Martin was one of 16 finalists chosen as part of the magazine's open call model search in Miami. As a finalist, she was given the chance to walk the catwalk, and chose to bring her 5-month-old daughter along.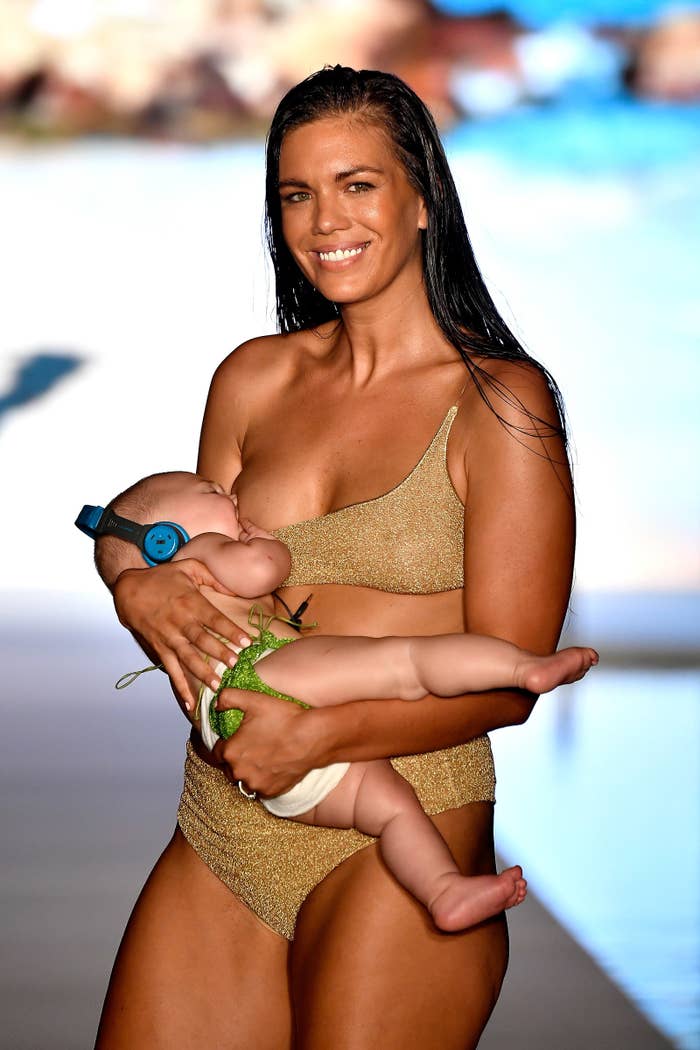 The baby even wore her own fab accessory: headphones to ensure she could safely strut her stuff.
The magazine shared a video of Martin's walk on Instagram, writing it showed "girl power."
Martin shared an adorable snap of herself with her baby on her Instagram before her show, saying, "The face you make when your mom makes it to the final 16 of the @si_swimsuit Swim Search!"
Her Instagram has since been flooded with well-wishers, congratulating her on her unique strut down the aisle.
"Thank you for [walking] with baby girl while breastfeeding that was one of the most beautiful things I have ever seen," said one person.
"Thank you for doing this!!! Breastfeeding isn't as accepted or normalized as people might like to think. I appreciate you doing what seems so natural for some of us and at the same time I've had to defend my love and belief in breastfeeding vehemently to strangers. So thank you again. From a breastfeeding mother of 4," said another.
There were some, though, who criticized her choice.
"She purposely waited to feed her baby until she was out on stage to paraded them around like a prop. People just like to do stuff like that purposely to gain attention from others," one wrote.
Martin later responded to the comments on her Instagram, saying she is hoping to help normalize breastfeeding and show that women "can do it all."
"I can't believe I am waking up to headlines with me and my daughter in them for doing something I do every day. It is truly so humbling and unreal to say the least," she wrote.
BuzzFeed News has contacted the magazine and Martin for comment.