A group of teens from Arkansas is blowing up online after they showed up to their prom in perfectly-coordinated superhero outfits.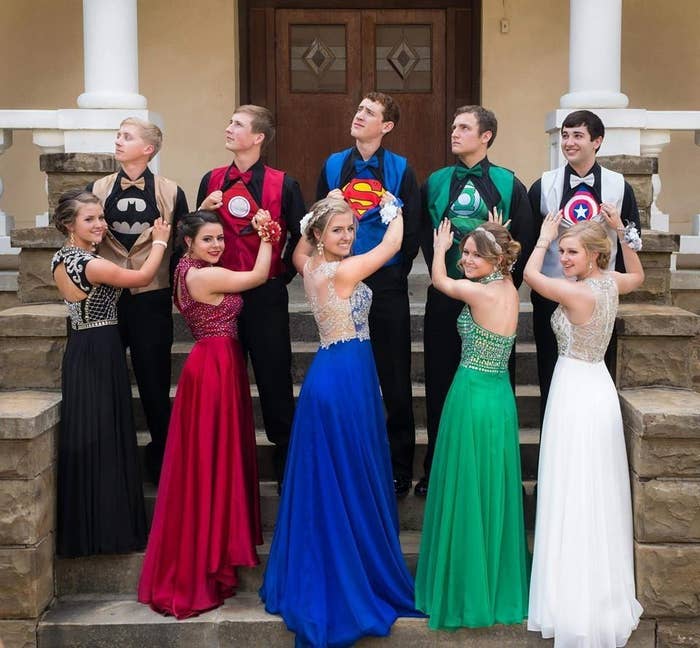 The students at Subiaco Academy in Arkansas were snapped by Johnny Bolinger, who takes pictures for BN Focus Photography.
Bolinger, a cop by day, told BuzzFeed News he only recently started his part-time photography business with a co-worker.
He said he was asked by his cousin to take the photos of his cousin's son, who dressed up as Superman for the night.
Bolinger said the April 30 shoot started out pretty normal, but then the teens said they had a surprise.
"We just did the normal, prom-style photos, but at some point they said they wanted to do a superhero-type of photo," Bolinger said.
Bolinger said he was very impressed how coordinated the teens were, with the girls' elegant dresses matching the boys' vests and superhero logos.
He thinks they got the idea because superheroes are popular right now. "They're just teenage kids and they thought it was cool," he said.
The crew was later joined by an even bigger super squad.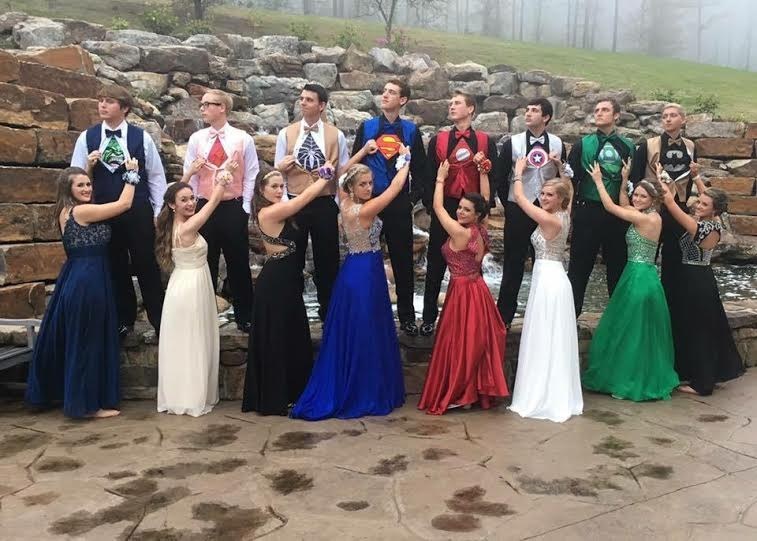 After the prom, Bolinger posted the photo to his Facebook page. It totally blew up, and has since been shared more than hundreds of thousands of times.
People said they wished they had the idea for their own prom night.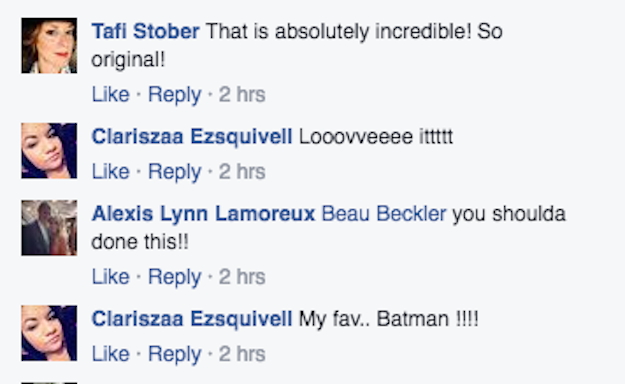 The photographer said the attention has been unreal, with his Facebook page growing from just over 300 likes to more than 15,000 in just four days.
"It completely took off. I don't know how it happened," Bolinger said.