Skincare brand Sunday Riley has agreed to settle with the Federal Trade Commission over allegations that the company faked reviews on Sephora's website to boost its sales for almost two years.
However, the agreement between Texas-based Sunday Riley and the FTC doesn't require that the skincare company admit to writing fake reviews. Rather, the company has promised not to do so in the future.
"The proposed settlement prohibits Sunday Riley from again posting fake reviews, but does not require any refunds to consumers, forfeiture of profits, or admission of wrongdoing," a spokesperson for FTC Commissioner Rohit Chopra said in a statement to BuzzFeed News.
In the complaint filed against the company Monday, the FTC alleges that between November 2015 and August 2017, Sunday Riley employees posted fake reviews on Sephora's website using fake accounts to try to boost sales.
The FTC began to investigate the company after a whistleblower posted on Reddit in October 2018, saying Sunday Riley was faking reviews while they were an employee there. The brand admitted on Instagram at the time that they "did encourage people to post positive reviews at the launch of this product."
According to the FTC's complaint, the watchdog investigated the whistleblower's allegations and found that they were true.
"On multiple occasions between November 2015 and August 2017, Sunday Riley Skincare managers, including Respondent Sunday Riley, posted reviews of Sunday Riley brand cosmetic products on the Sephora website using fake accounts created just for that purpose, or requested that other employees do so," the complaint read.
In fact, it found that Sunday Riley herself, the CEO and founder of the brand, was directly involved in the scheme.
The company did not return a request for comment from BuzzFeed News.

The complaint alleges that in a July 2016 email, Riley instructed her staff to each create three different accounts on Sephora's website using different identities and to use VPNs to mask their identities. To do so, she allegedly told employees to make up names, cities, and skin types for these new personas and set up fake email accounts for each one.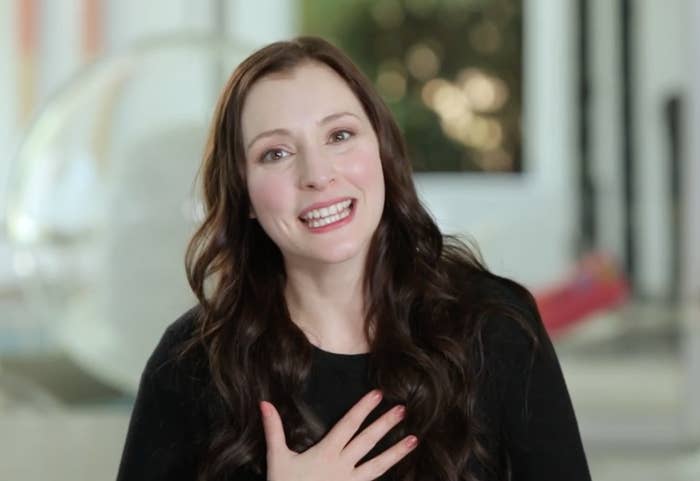 The FTC alleges that Riley told employees to write reviews that were "very enthusiastic without looking like a plant" and to also review other nonskincare products to seem genuine. Riley also allegedly told staffers to "dislike" negative reviews in order to get them hidden or bounced off the site.
"After enough dislikes, it is removed," she allegedly wrote. "This directly translates to sales!!"
The FTC concluded that "numerous reviews of Sunday Riley brand products on the Sephora website did not reflect the independent experiences or opinions of impartial ordinary users of the products because they were written by Sunday Riley and her employees."
Without admitting to any wrongdoing as part of the settlement, the company has agreed to never review its own products online while pretending to be a normal, unbiased user of the products. It also must instruct its employees to never review a Sunday Riley product online without disclosing they are biased in favor of the company.
The agreement, which will be final in 30 days, is meant to "ensure the respondents do not engage in similar allegedly illegal conduct in the future," according to an FTC statement.
A commissioner of the FTC, however, thinks the agreement is too lenient. In an official dissent, FTC Commissioner Chopra said the agreement "will not deter other firms from engaging in fake review fraud, which is a growing problem online."
Chopra added that "this scheme was ongoing for almost two years, and Sunday Riley and her company expected it would yield substantial benefits."

"Rather than relying on satisfied customers to generate real buzz about her products, [Riley] directed her employees to write glowing reviews and bury negative ones, while offering detailed instructions on how to avoid detection," Chopra said.
Despite this, Chopra said the settlement contains "no redress, no disgorgement of ill-gotten gains, no notice to consumers, and no admission of wrongdoing" by either Riley or her company. Chopra added he thinks that because of that, other companies will not be dissuaded from faking reviews themselves.

"This settlement sends the wrong message to the marketplace," he wrote. "Dishonest firms may come to conclude that posting fake reviews is a viable strategy, given the proposed outcome here. Honest firms, who are the biggest victims of this fraud, may be wondering if they are losing out by following the law. Consumers may come to lack confidence that reviews are truthful."

Chopra concluded that the FTC needs to do better in cracking down on fake reviews online for the good of maintaining a fair marketplace.
"We should not fall behind our peers in tackling this problem," he said.
CORRECTION
This story has been updated to clarify a statement is from Chopra's spokesperson, not the FTC as a whole. It also has been updated to clarify Chopra is a, not the, commissioner.