A student died and another was injured in a shooting early Sunday on the campus of Winston-Salem State University in North Carolina.
In a media release, school officials said that the incident occurred around 1:30 a.m. ET near an on-campus dorm.
A spokeswoman confirmed to BuzzFeed News that there had been one fatality in the incident and one injury. She said that both victims were students.
School officials identified the deceased student as 19-year-old Anthony White Jr. of Charlotte. T
Officials said they wouldn't name the wounded victim, citing the "ongoing investigation," but did say the injured student has been released from the hospital.
The spokeswoman said there was no confirmed suspect in the shooting.
School officials said campus police are working with the Winston-Salem Police Department to investigate the incident. The department referred questions about the shooting to the school.
The campus was on lockdown for approximately three hours, and school officials said that students should exercise caution while authorities search for the shooter.
"The campus community is advised to exercise caution while on campus today, and stay away from the restricted areas on campus," officials said in the media release which was posted on the school's website.
The shooting occurred just hours after the school celebrated its homecoming game.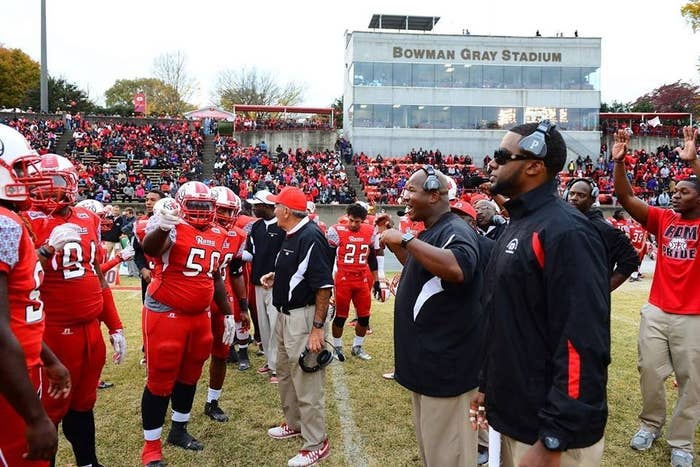 The school, which is located in Winston-Salem, is a historically black public university.
School officials said counseling services had been made available to students in the wake of the shooting, while families of students were also welcomed to come to campus.
Campus services to the general public were suspended Sunday, with people who are not Winstom-Salem students, faculty, or staff asked to remain away from the school.
School Chancellor Elwood Robinson wrote on Twitter throughout the lockdown, urging students to remain safe.
The school said it plans to operate as usual on Monday despite the ongoing investigation.