Cuomo Aide Who Was Shot In Head By Stray Bullet Dies
Harvard-educated lawyer Carey Gabay, who was hit by a stray bullet in Brooklyn on Labor Day, died Wednesday after he was taken off life support.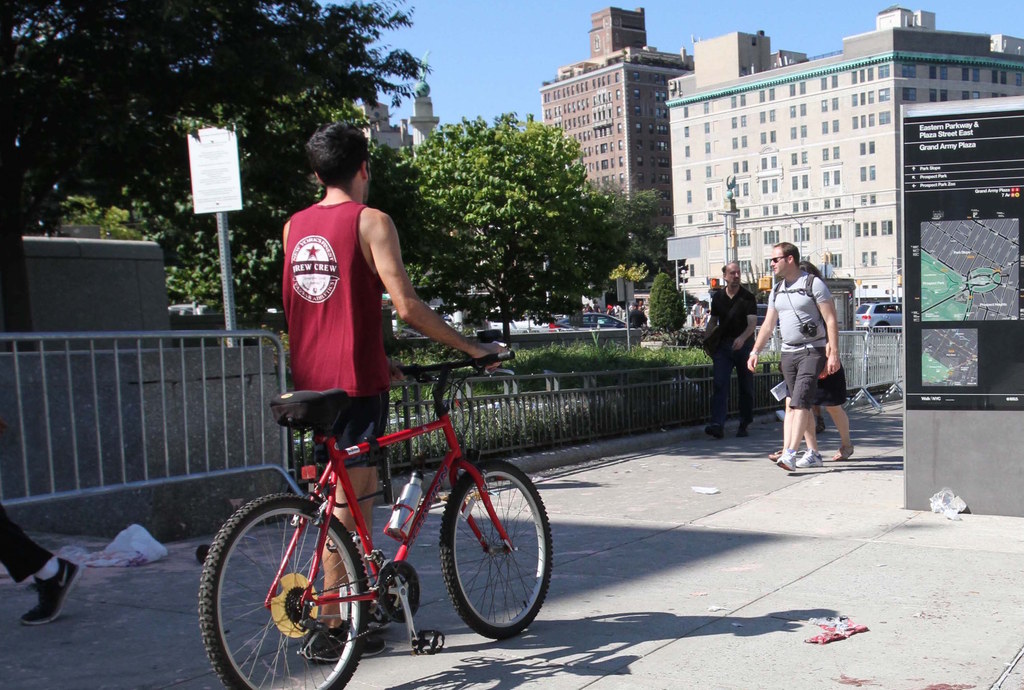 An attorney for New York Gov. Andrew Cuomo's administration — shot in the head by a stray bullet on Labor Day — died Wednesday after he was taken off life support, his family confirmed to local media.
Carey Gabay had been on life support in critical condition after he was shot during a spate of deadly violence before an annual parade in Brooklyn.
Cuomo told earlier told reporters that the 43-year-old was "not doing well." On Wednesday, the governor issued this statement:
"Today we are all incredibly saddened by the news from Carey Gabay's family. I ask that all New Yorkers please join me in keeping both Carey and his family in their thoughts and prayers during this difficult time."
Gabay was first deputy general counsel at Empire State Development and used to serve as assistant general counsel to Cuomo. He worked for the governor for five years, and his wife, Trenelle Gabay, is pregnant with their first child.
Cuomo called Gabay a "kindhearted," Harvard-educated lawyer who grew up in a housing project in the Bronx. He was, Cuomo said, "the American dream."
"[Gabay] could have been at any law firm he wanted to be making multiples of what we paid him, but he worked for the state because he wanted to the right thing and he wanted to give back," Cuomo said.
Before joining Cuomo, Gabay, who is of Jamaican descent, previously worked at two law firms, Jones Day and Schulte Roth and Zabel LLP.
Gabay, who was the president of the Undergraduate Council at Harvard, where he received his bachelor's degree in 1994, told The Harvard Crimson student newspaper in 1993 that his desire to work with people stemmed from his childhood in a tough Bronx neighborhood.
"Things in Cambridge just seem so idealistic and so perfect, even taking into consideration council scandals and dissent," Gabay said. "It just doesn't compare at all with the things I saw in the Bronx: rampant unemployment, poverty, drugs and violence."
Gabay told the The Harvard Crimson that losing an older brother to drugs changed his perception of the world.
"I saw a lot of things that made me really rethink life and rethink what I had," he said.
According to the profile, Gabay always had in interest in local politics and community service. As a member of the Bronx Corps program in high school, he counseled teenagers on issues such as drugs, unplanned pregnancy, and weapons.
"Back home being a politician doesn't mean that you're doing it for yourself or to aggrandize power," Gabay told The Harvard Crimson. "It means that you have an interest in the community — politicians start as grassroots activists."
Cuomo said the shooting is "so painful, so unnecessary and so sad," and said he felt helpless while visiting with Gabay's family because of the problem of gun violence in the U.S.
"I'm the governor of the state of New York and there's nothing I can say and nothing I can do and it hurts," he said.
Gabay was only one of multiple victims of the violence leading up to the annual West Indian Parade in Crown Heights on Labor Day.
A 24-year-old man was killed Monday after he was stabbed near Prospect Park, police said, and two other men were shot and injured in separate instances.
No one has been arrested, according to the NYPD.
The West Indian Parade is expected to draw up to 2 million people, CBS New York reported.
The annual event celebrates Caribbean culture and features songs and dancers. The parade in recent years has been marred by violence, according to the New York Times.
However, Cuomo dismissed questions as to whether changing the parade would be the answer to the violence, saying the real problem is gun laws in the U.S.
"Anyone who doesn't believe we need to do something about gun control is delusional," he said.
Correction
The shooting occurred on Monday morning. An earlier version of this story misstated when it happened.