This is Mahri Smith, an 18-year-old from Ottawa.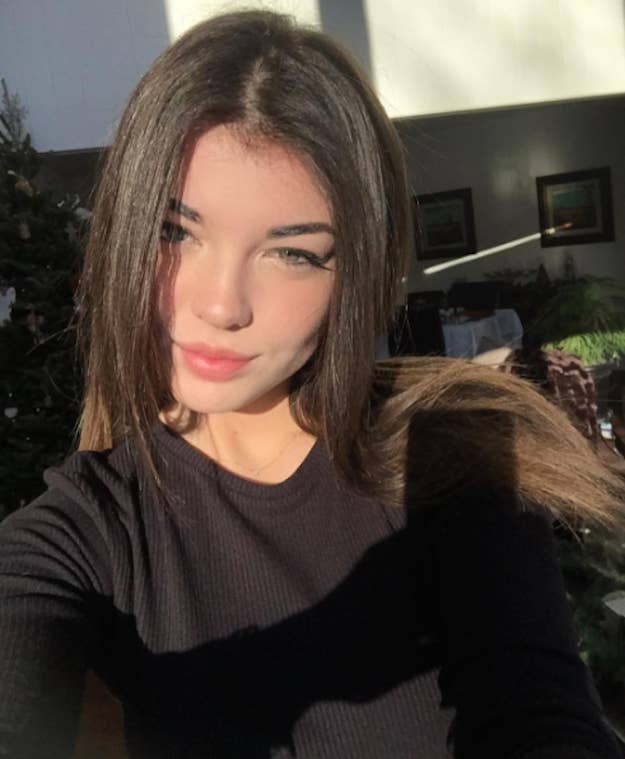 Recently, Smith went out to a nearby casino with a group of girlfriends.
She told BuzzFeed News she was in the bathroom with her friends, taking photos and being normal teens.
While they were taking photos, an older woman came up to them. She offered to take the photos for them.
Smith said she thought the offer was so sweet, and began talking to the woman.
"She was complimenting our clothes like a teenager talking to us," she said.
The woman then told the girls that being around them warmed her heart.
"I remember when my girlfriends and I would get dressed up and go out," she said, according to Smith. "I miss that."
Smith said she was so touched by the woman's words, she asked her if she wanted to take pictures with them. "Why miss it, we are all out right now, aren't we?" she said.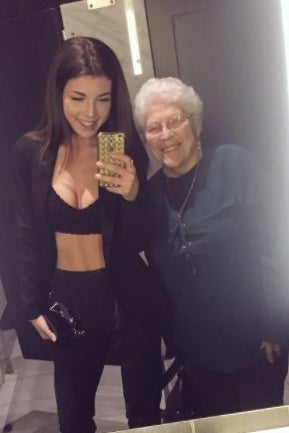 The pictures turned out awesome, of course.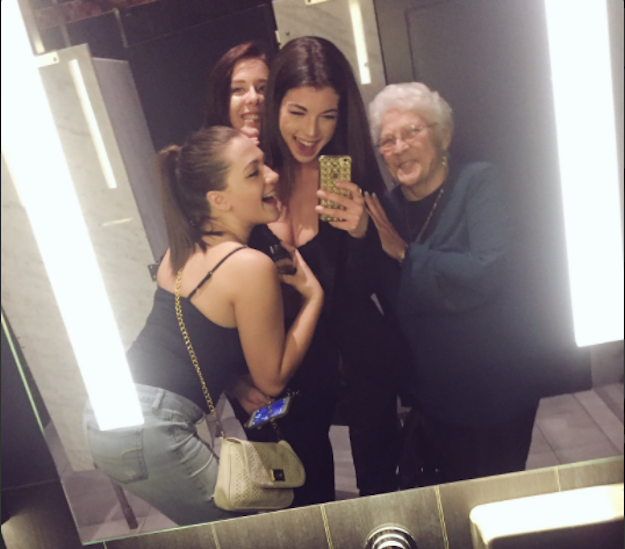 Smith said the woman, who was there with her husband, chatted with them for awhile before bidding them farewell. Smith didn't catch her name.
"It was really nice," she said. "She just seemed like the nicest lady."
Melissa Lalonde, another of the friends, told BuzzFeed News the woman was hesitant at first, but was "really into it after."
"We had an amazing girls' night out and the lady was so nice, she was so happy to take pictures with us," she said.
Smith said she was so touched by her experience, she decided to tweet about it. People soon fell in love with the story.
Many just couldn't handle the emotions.
"This made my whole damn weekend. Seriously. You probably made her day so much better," one person said.
Smith said she was happy to share such a positive story in the midst of a lot of negativity in the news.
"The pictures made me smile," she said.