The Chiba Lotte Marines are a Japanese baseball team. Recently they introduced a new mascot — this cool fish.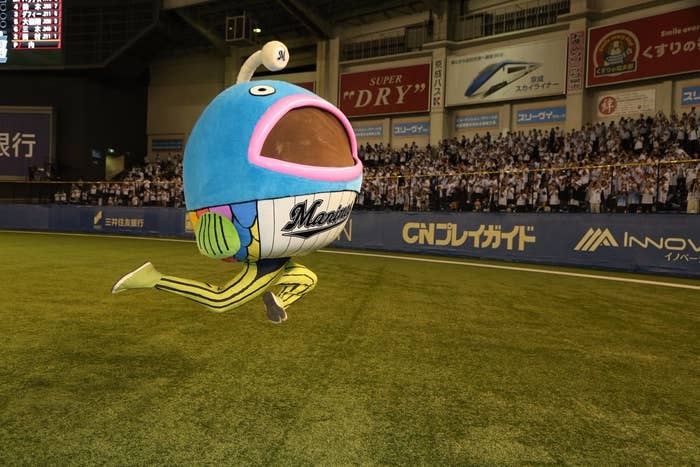 Sometimes, the fish would even "swim" on the grass, MLB.com reported.
On Saturday, the team wrote on Twitter that its "mystery fish" was about to ~evolve~ into its "third form."
It "evolved" at a game over the weekend. And...OMG, wtf is happening???
What...is...that?
The "evolution" appears to be the fish puking out its own "spine."
The spine then dances pretty fabulously, while simultaneously being creepy AF.
😯😯😯😯😯😯😯😯😯😯😯
People at home and abroad were shook.
WHO IS SHE???
And of course, people memed it.
"Me trying shed this extra weight."
Sadly, however, spine fish is a limited-time-only mascot. It has since returned to the ocean, according to CBS Sports.
However, CBS Sports reported the fish may return at some point. We can dream!