A Group Of High Schools Seniors Gave A Terminally Ill Boy A Special Graduation Ceremony
The seniors at Tri-City High School in Illinois decided to honor little Jordan Planitz at their ceremony, since he will not make it to his own.
A 6-year-old Illinois boy who has a terminal illness was just given a very special graduation ceremony by a local high school.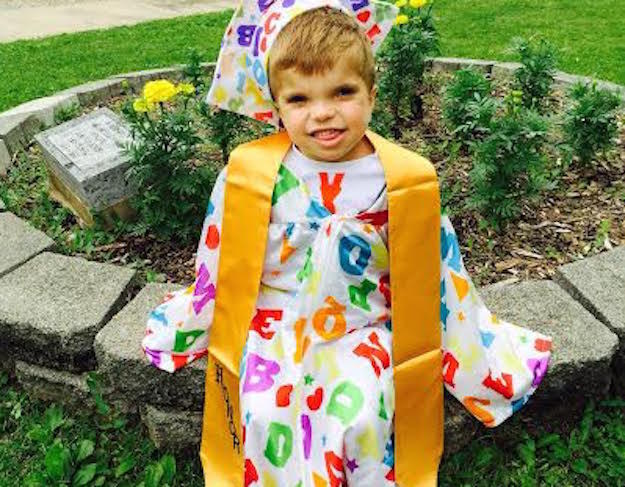 Jordan Planitz was born with a condition called MPPH syndrome. His mom Deanna explained to BuzzFeed News that it essentially means her child was born with a brain too big for his skull.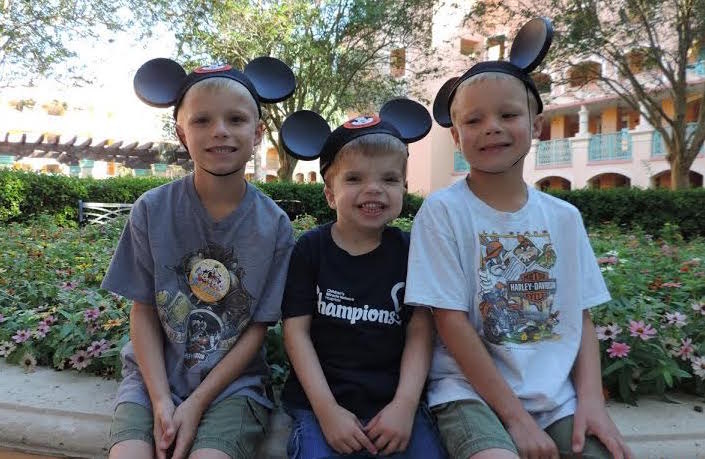 The condition is terminal, and Jordan deals with health problems such as seizures and other issues. Despite this, he is an energetic and happy child. "For somebody who is terminal he has touched a lot of lives," his mom said.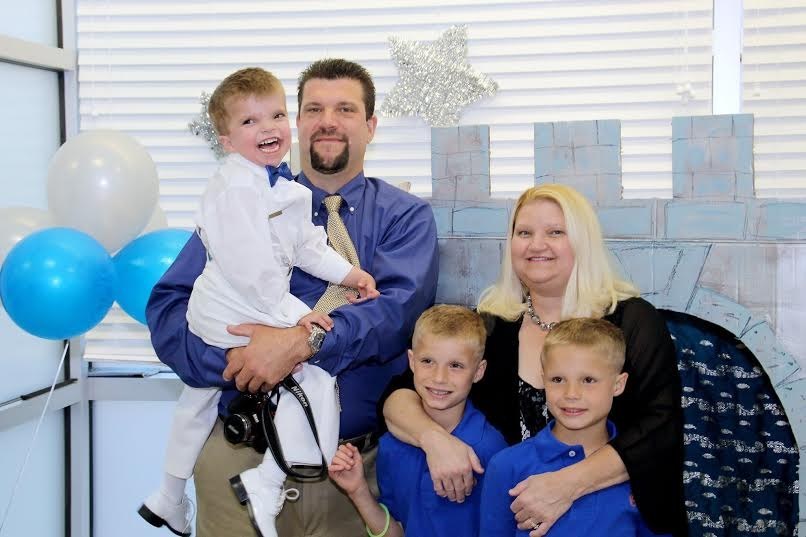 Last year, Jordan was invited to be the "principal for a day" at Tri-City High School in Buffalo. Principal Dustin Day told BuzzFeed News the school works with a local hospital to pick kids for the program, which lets the kids "run the school" for a day.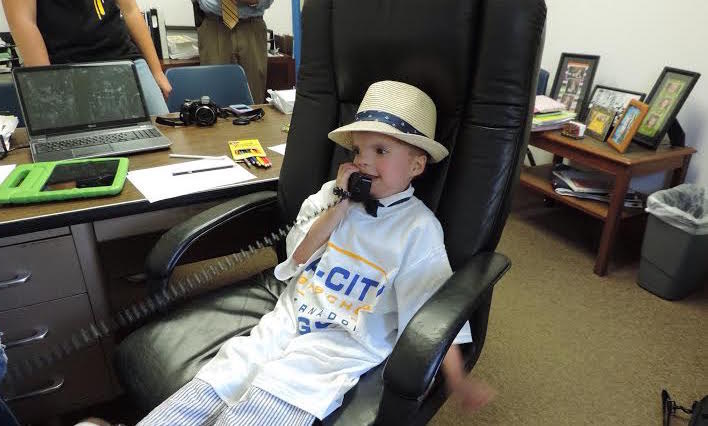 During his stint as principal, Jordan and the seniors formed a special bond. Months later, Day said three of the seniors came to him and asked if they could include Jordan in their ceremony.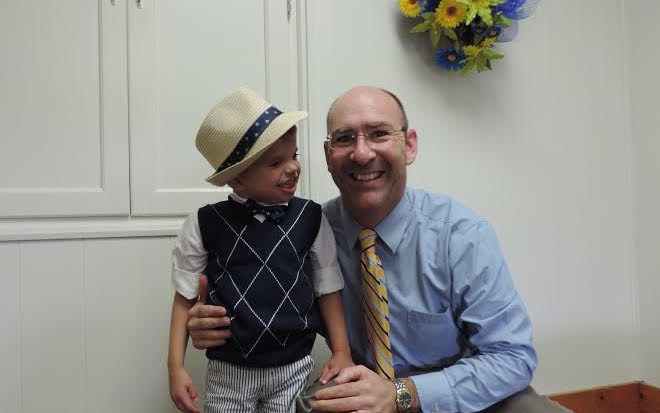 Both Day and Planitz thought it was a great idea, and Day worked with the school to make Jordan his own diploma and tassle. Planitz ordered her son a cap and gown decorated with ABCs.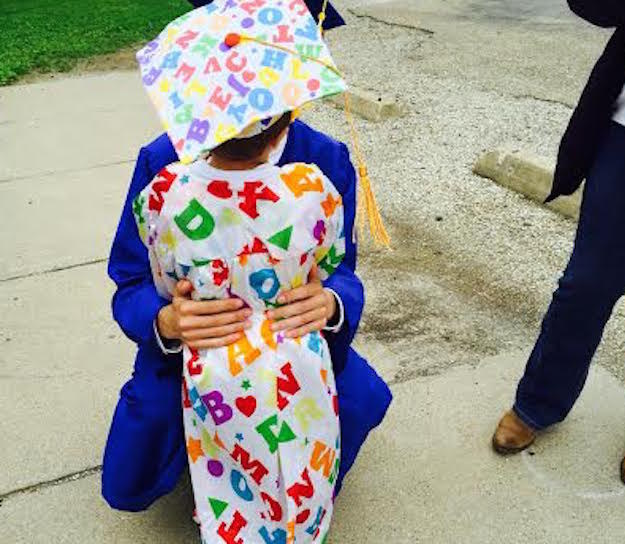 At the graduation, Jordan sat in the front row and got his own diploma. Planitz said the day was emotional because she never thought she would see her son graduate. "It was something that I had just come to terms with was not going to happen," she said.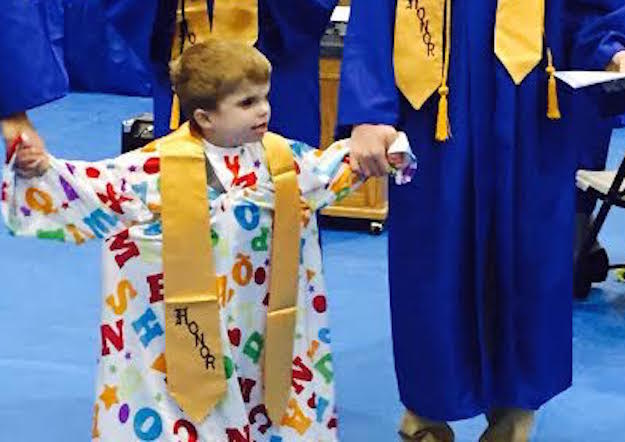 The whole room then gave Jordan a standing ovation. "I wanted to take pictures, I wanted to take video but I couldn't because I crying so hard," his mom added.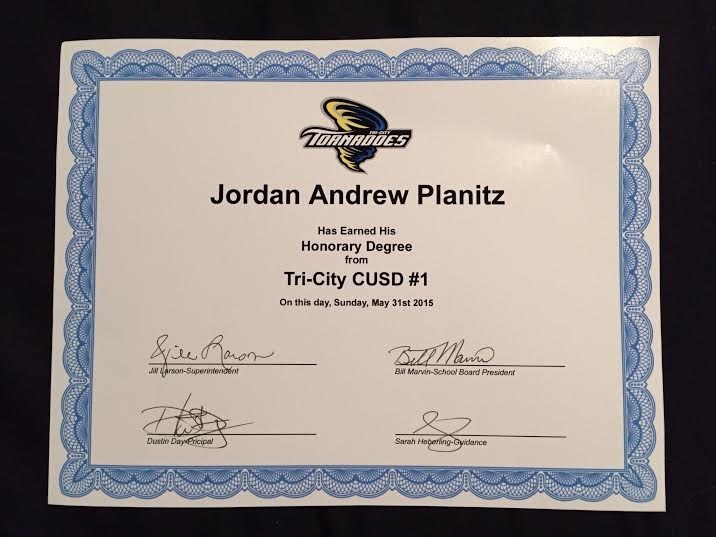 Day said the graduation was one of the best days he's had, and he was so proud of his seniors. He said that they're good students, but "even better people."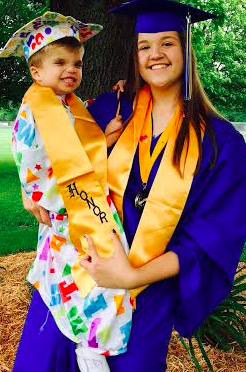 "It was special for my seniors to know they were willing to share the day that was really all about them," he said.