This is Shanna Wagnor and her fiancé, Sean Lewis. The San Francisco-based couple are getting ready to tie the knot this June, the bride-to-be told BuzzFeed News.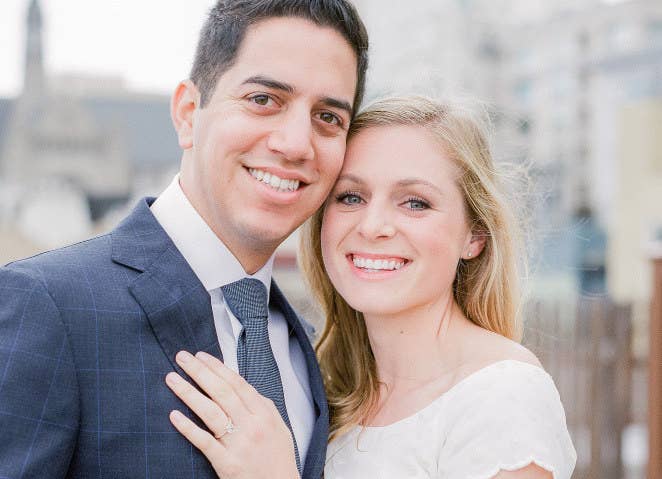 Wagnor is very close to her grandparents, who lived nearby when she was growing up. She said she remembers seeing a photo in of her grandmother in her wedding dress in their home, and as a child she dreamed about wearing the gorgeous gown when she was old enough.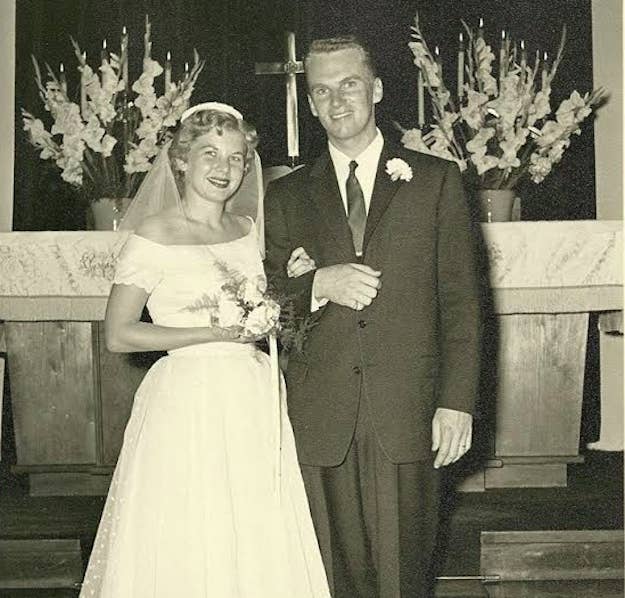 Wagnor's grandma was a student at U.C. Berkeley and her grandpa was serving in Germany after World War II when they got engaged.
She said her grandpa wrote her grandma a letter asking her to marry him. She promptly packed her bags and flew to Germany to tie the knot. They have now been married for over 60 years.
Her grandma chose her dress, a chic, classic midi-length garment, because it was easy to carry in her suitcase, Wagnor said.
"She had to find a dress pretty quickly, and one would travel light," she said.
When it came time for Wagnor to get married, she decided she wanted her own dress for her big day. But she wanted to honor her love for her grandma's dress somehow.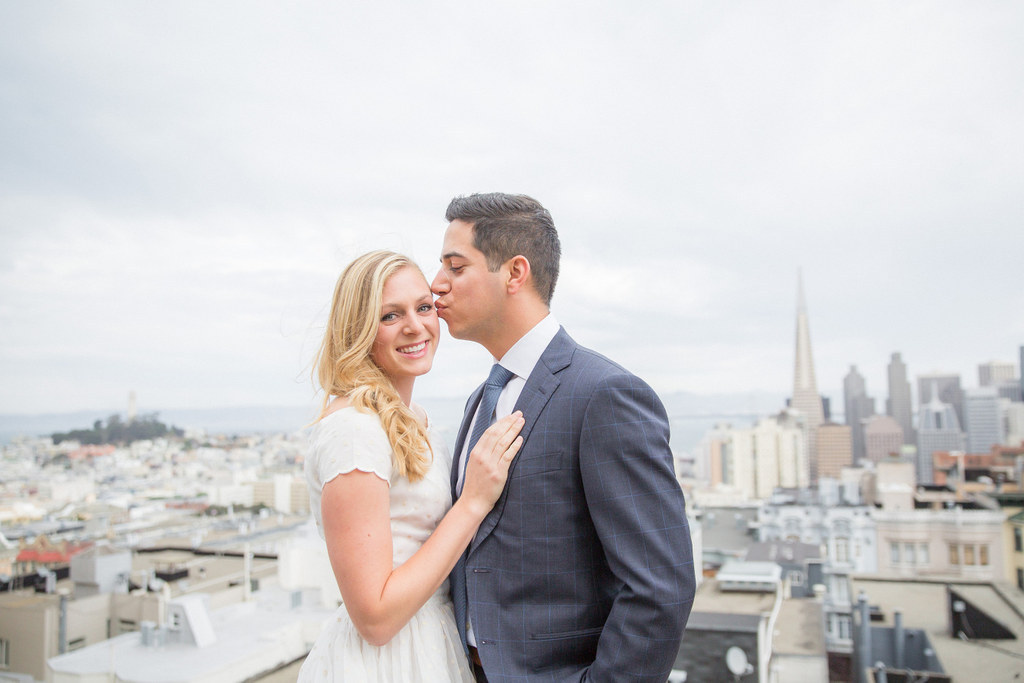 So, she asked her grandma if she could have the dress and get it altered to fit her. She said she didn't have to make too many alterations to the dress's style.
"It's a pretty classic look," she said. "It doesn't seem super dated."
She didn't tell her grandma what she planned to use the dress for, she added.
After some brainstorming, Wagnor decided to wear the dress for her engagement photos. The classic gown made for some picture-perfect photos.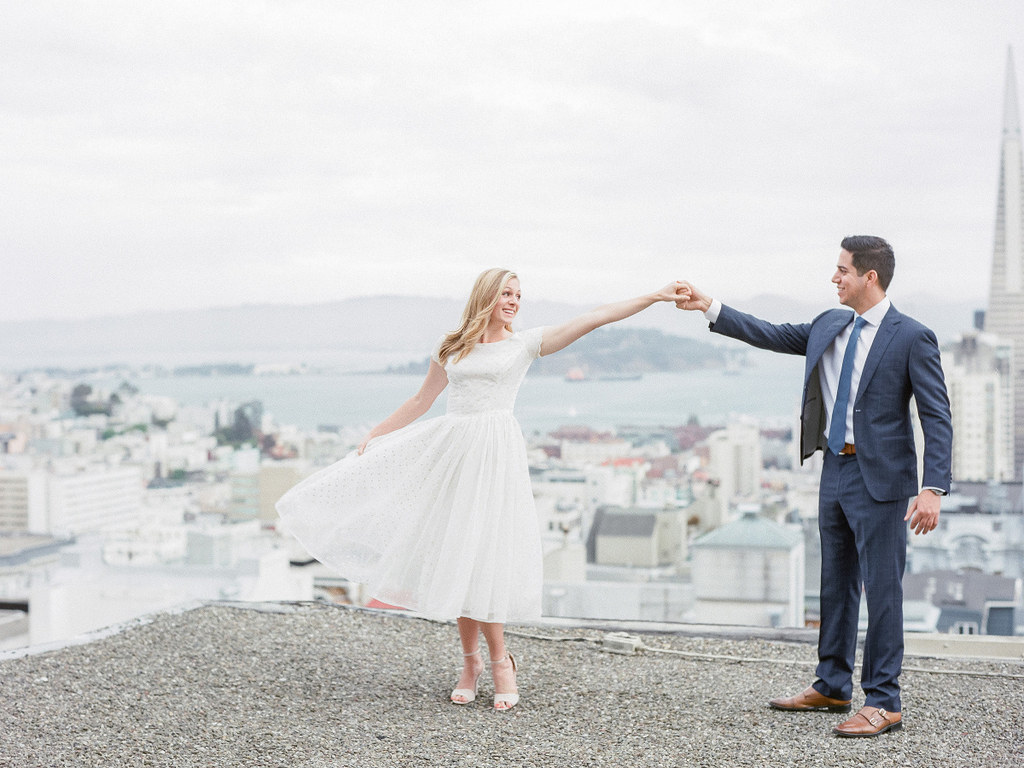 Wagnor said she loved the extra magic the special dress added to the shoot.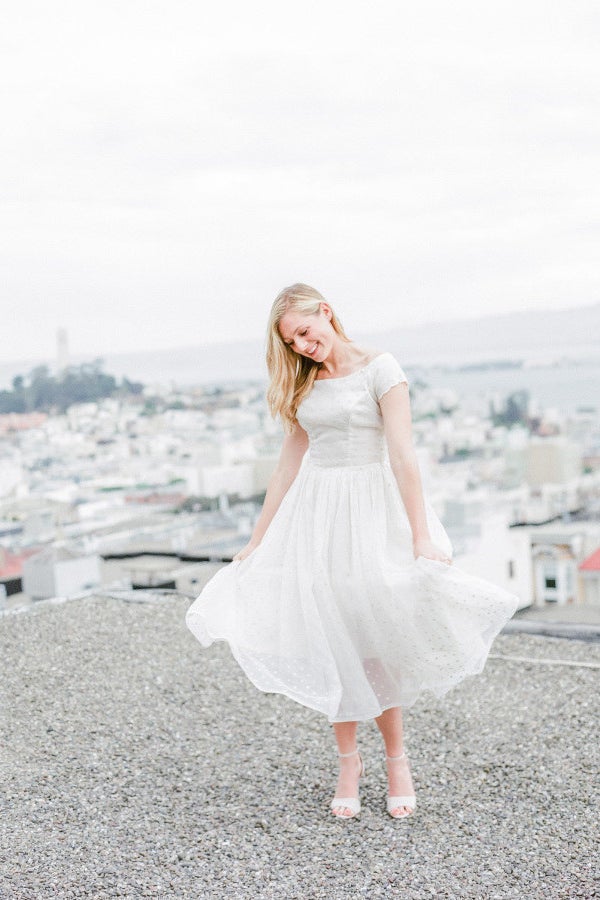 "I kind of felt like I was playing dress-up," she said.
She added that she was amazed at how well the dress held up over time, and she only noticed the white color was a bit faded.
"The dress does look pretty much the same," she said.
Even more special, Wagnor got to surprise her grandparents with the photos after she got them back. She said her grandma was "pretty surprised" and "they both loved it."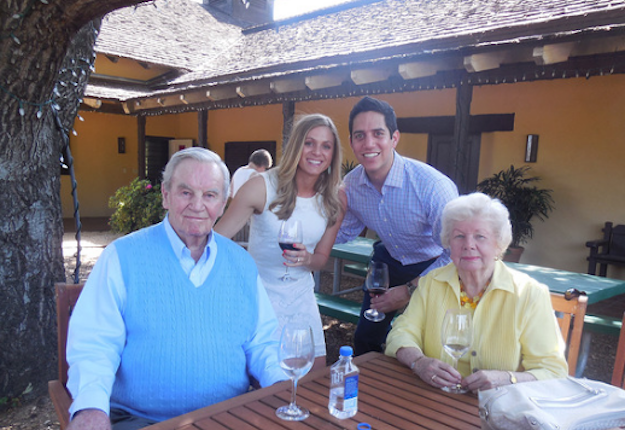 She said her grandma was also impressed by how well the dress had held up.
"[She said] 'I can't believe that's the same dress,'" Wagnor said.
You can't deny the family resemblance!