The Purple-Dyed Kitten That Was Allegedly Used As A Chew Toy Has Found A Home
"Smurf" has found a new home with a veterinarian who treated him.
A kitten in Northern California named Smurf has made a full recovery after being dyed purple and allegedly being used as a chew toy for a dog or another animal.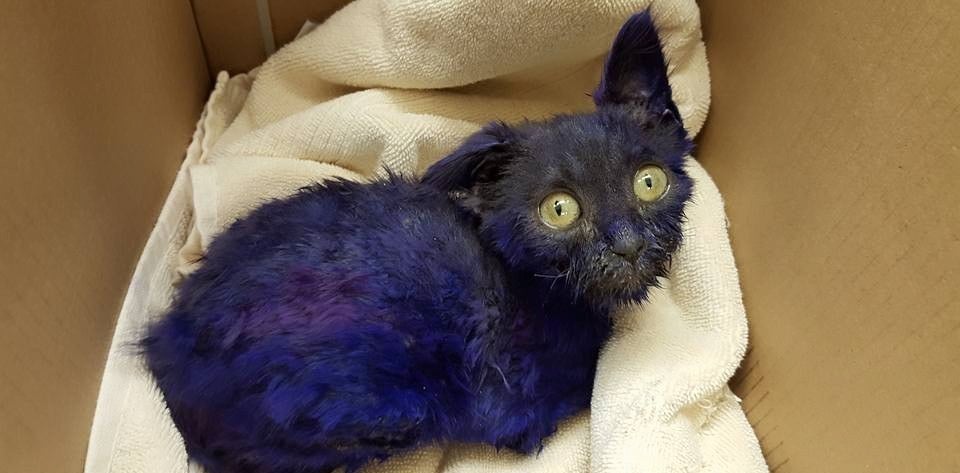 The 7-week-old kitten was less than two pounds when he was found in early January along the side of a road in Northern California with bite marks and cuts all over his body, according to NBC Bay Area.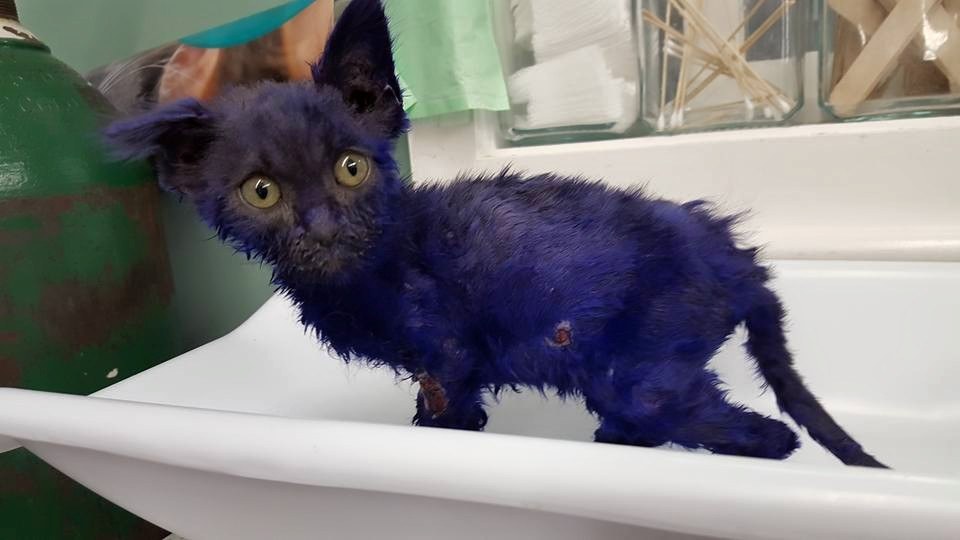 He was taken to the San Jose Animal Care Center, which gave him to the Nine Lives Foundation for care. The rescue group named him Smurf because of his blue-purple color.
"I've seen a lot of animals used as bait for other animals; it looks to me like he was used as a chew toy," the foundation's founder, Dr. Monica Rudiger, told the San Jose Mercury News. "He obviously wasn't killed by the dog or whatever animal it was, but he was pretty badly injured."
Rudiger, who is a veterinarian, said she believes Smurf was dipped in fabric dye.
The kitten's story quickly caught national attention. Many people donated food and supplies to the shelter for Smurf. He even got multiple offers for adoption.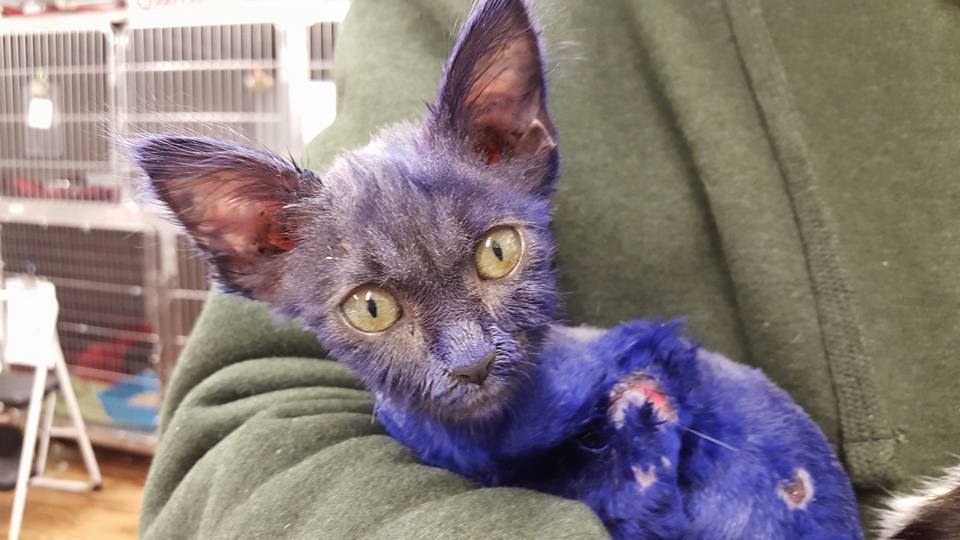 The foundation cleaned Smurf up and treated his wounds. While he was recovering, he made friends with a blind cat at the shelter, Wanda.
The two now share a happy home together where they often cuddle and play together.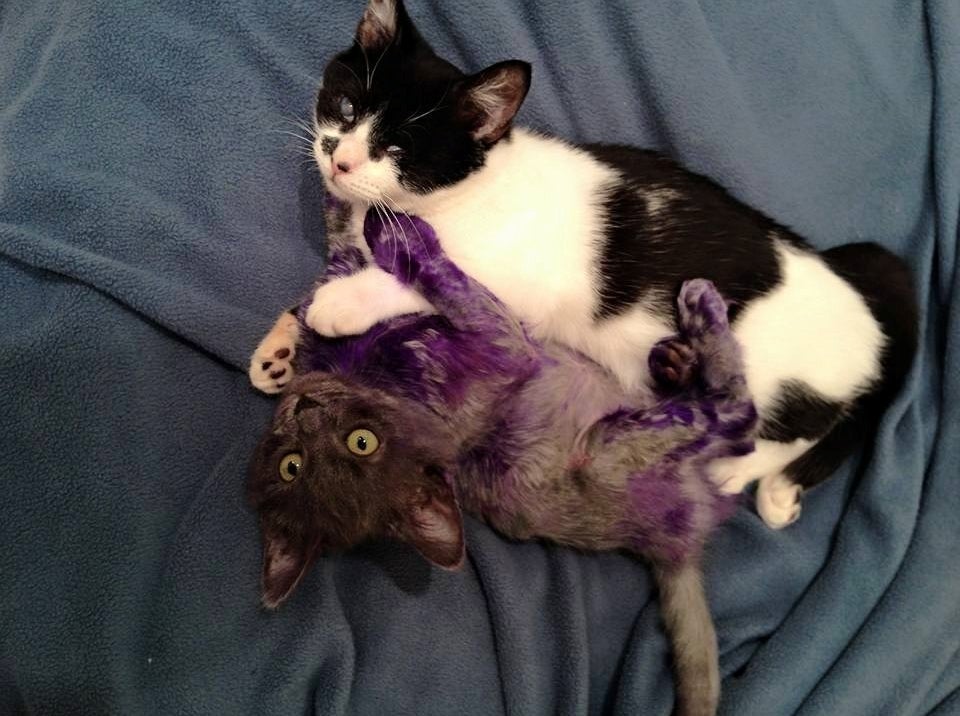 😍😍😍😍😍😍😍😍