ICYMI, United Airlines caused worldwide outrage on Sunday when airline staff and police used physical force to get a passenger off a flight — because the airline overbooked it.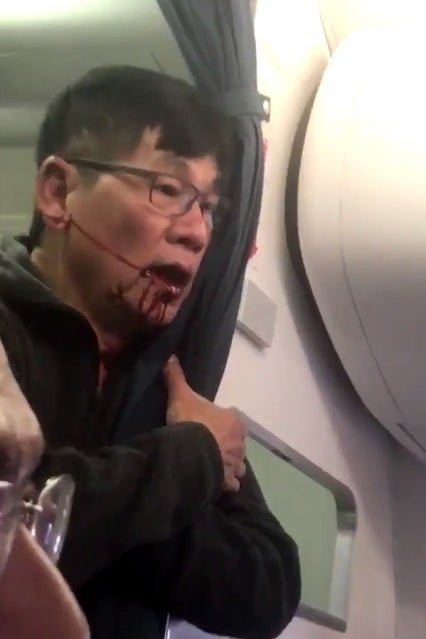 The unidentified man was left bloody after the incident. The airline and federal authorities both said they were investigating.
On Monday night, in response to the incident, Jimmy Kimmel debuted a ~new motto~ for the airline on his show. "United Airlines: Fuck You."
Soon, many other people on Twitter were coming up with their own modified slogans for the airline, using the hashtag #NewUnitedAirlinesMottos.
Most people came up with creative ways to warn passengers that if you fly United, you may get beat.
United only provides the best service to its customers!
It puts the "hospital in hospitality!"
"Not enough seating? Prepare for a beating."
After all, United's current motto, "fly the friendly skies," never said anything about what happens in the cabin.
"If we cannot beat our competitors, we beat our customers."
Others trolled the airline's statement after the incident, where they claimed they needed to "re-accommodate" the passenger.
"Let us re-accommodate you."
Others made fun puns.
Or imagined outfits people should start wearing on United flights from now on.
Some got political.
While some threw it back to some classic pop culture.
IRL photo of a United Airlines customer.
Classic.
And of course, since United was just in the news over that whole leggings controversy, some imagined how the company would spin its continued viral infamy.
"Not only can our @united family not wear leggings, but tickets must be paid for with the blood of the innocent."
On top of all the new United mottos, some brilliant person came up with a new one for Southwest as well.
Savage AF.