Someone Forgot To Give Mariah Carey Hot Tea On New Year's Eve And Now It's The Perfect Meme For 2018
"If Mariah can get through -7 degree weather w/o her hot tea and serve vocals u can do anything in 2018."
Americans were blessed on Sunday night to ring in the new year once again with Mariah Carey. She totally nailed it.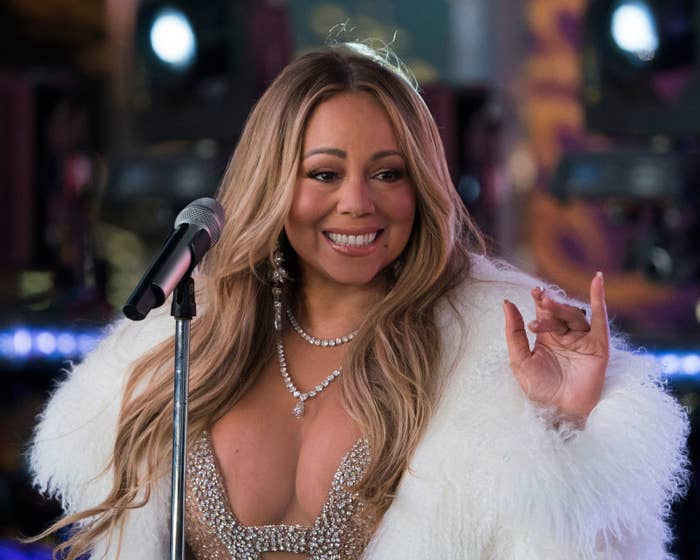 However, not everything was perfect. As Carey informed the crowd, she was promised hot tea. But she didn't get it!
"They told me there would be tea, ugh! It's a disaster. OK well we'll just have to rough it I'm gonna have to be like everybody else with no hot tea," she said.
The moment spread like wildfire online because, honestly, how dare they.
Many saw it as a metaphor for 2017.
Good riddance.
All of us rn.
Or inspo for the year ahead.
So true.
Yes.
Mood for all of 2018.
Pretty soon people memed it.
A legend was born.
Wouldn't wanna be this guy.
Perf.
For those wondering, Carey finally got her tea. And if she can persevere, so can we. Happy new year!